Thank You! Now Save 2X If You're a Wireless & FiOS Customer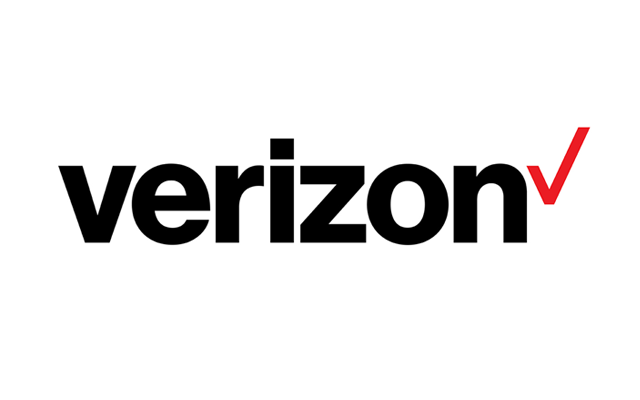 As kids, we heard the rhyme about finding a penny and picking it up. All day long, we'd have good luck. How cool we thought, right?
It's time to replace that penny.
Imagine finding $20. Not just once, but once a month for 24 consecutive months. That's $480 over the next two years, and way more cool than a penny.
What would you do if that amount of money came your way? If you use a smartphone on our wireless network and subscribe to a FiOS Quantum triple play bundle, you can start making your list because the savings will be coming to you as our way of saying thank you for your loyalty.
Customers, both current and new, who double up with both wireless and FiOS voice, Internet and TV services can save $480 over the next two years by registering at www.verizon.com/doubleup.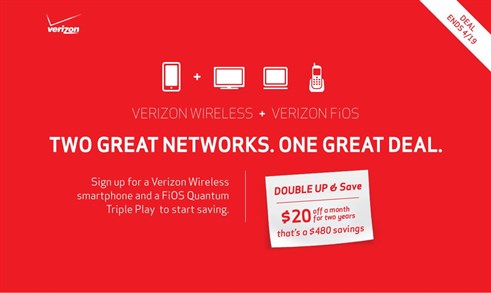 Our customers have come to know the reliability and strength of our networks, and loyal customers now have more reason to value our communications services while new customers have another reason to try our 4G LTE and FiOS networks.
New customers who want to experience the reliability and speed of our networks can save when they activate at least one Verizon Wireless smartphone and a FiOS Quantum triple play featuring Internet service of 50/25 megabits or higher, with or without a contract, through April 19.  Customers with FiOS orders placed by April 19 must, after installation, register at www.verizon.com/doubleup by May 19 to be eligible for the double up savings.
Customers will receive $10 off their Verizon Wireless bill and $10 off their Verizon FiOS bill each month, as they stream video, access the Internet and stay in touch with family and friends using these networks.The savings of $10 each for wireless and wireline services will be applied on customers' monthly bills for 24 months as long as the qualifying services are maintained.