They're part of our family, too.
Barbie and Nikki belong to military families and our family at Verizon — one of the most military friendly employers in the world.
Full Transparency
Our editorial transparency tool uses blockchain technology to permanently log all changes made to official releases after publication. However, this post is not an official release and therefore not tracked. Visit our learn more for more information.
More of our content is being permanently logged via blockchain technology starting [10.23.2020].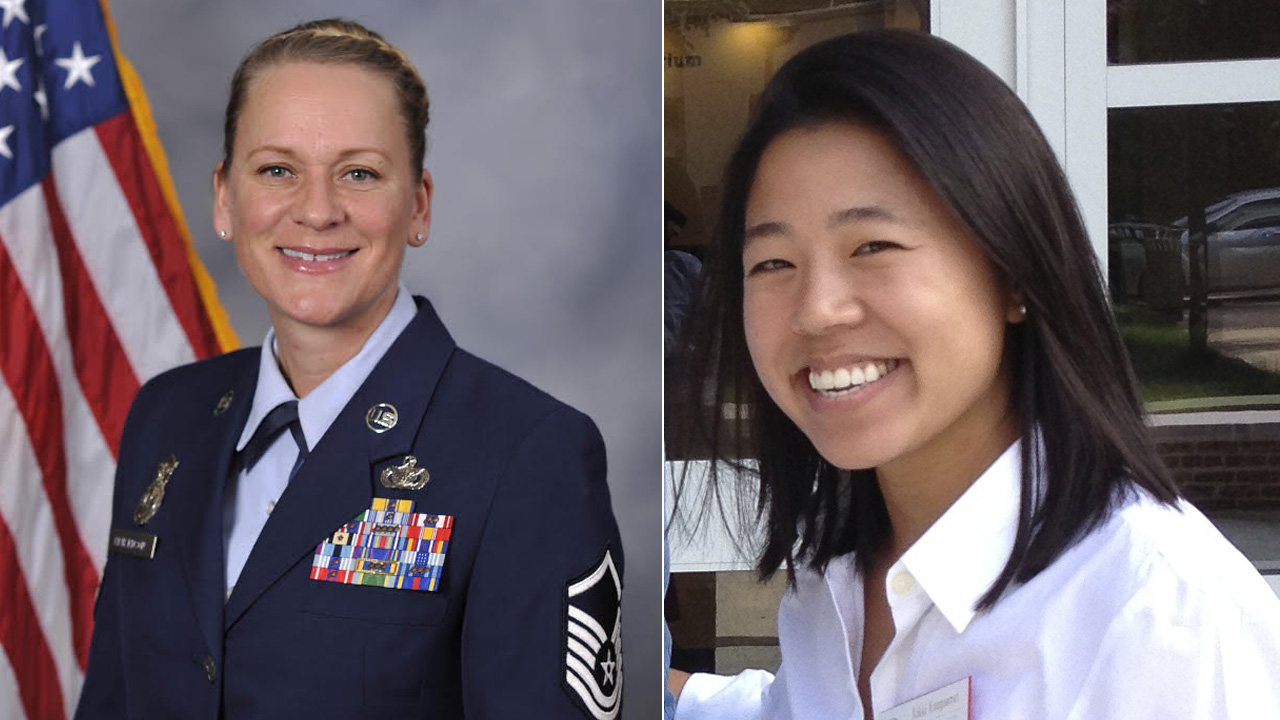 Being equipped with the right information, resources and support after military life is vital to ensure service members and their family have a smooth transition to civilian life. It takes time to settle back into routines, sort out emotions and find the right job fit.
Hiring Our Heroes, a program of the U.S. Chamber of Commerce Foundation, is a nationwide initiative that helps service members, veterans and military spouses find meaningful job opportunities with participating companies. And, it helped V Teamer Barbie Richardson do just that!
Meet Barbie Richardson: Veteran and military mom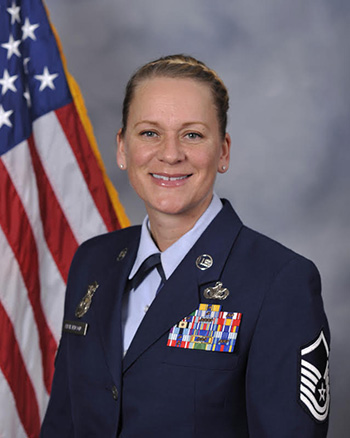 Barbie Richardson, a recent Hiring our Heroes Fellow, spent 20 years in the Air Force as a patrolman, desk sergeant, standardization and evaluation NCOIC (Non-Commissioned officer in Charge) and flight chief to name a few.
Her deployments included:
Al Dhafra Air base, United Arab Emirates, 2003
Multiple locations for fly away security, 2005
Camp Bucca, Iraq, 2006
Camp Speicher, Iraq, 2007  
Al Mubarak Air Base, Kuwait, 2008-2009
Eskan Village, Saudi Arabia, 2010-2011
"During those years, I enjoyed most the camaraderie and working with so many diverse people. I liked having the opportunity to deploy seeing new places and working with new people all the time."
Q. How did Verizon and the Hiring our Heroes Fellowship Program enable you to move into a civilian career? 
A. This program made my transition seamless. It was amazing how Verizon knew I would be a good match with the company based on my military experience. Everyone at Verizon and Hiring Our Heroes was super helpful with my transition and hiring process.
Q. How was your fellowship experience, and what was the biggest takeaway about Verizon?
A. My fellowship was amazing! I got to work with great managers who taught me a lot and helped me realize that Verizon was where I wanted to work after my Air Force career. I believe Sue Vargas, Bob Malloy and Rob Brandt matched me to the right managers to work with during the fellowship.
As part of the fellowship journey, I participated in a "Day in the Life" experience that proactively educates service members about Verizon opportunities, and engages, informs and recruits military talent for field operations roles. The ride along was a wonderful experience. In addition to Verizon, I was considering another company, but after the ride along it definitely put Verizon in the lead position as the only one that gave me a firsthand preview of the job.
Q. What position did you accept after graduating and how is your military experience helping you?
A. During the fellowship, I was a field operations manager, which is the position I accepted March 11, 2019. Throughout my military career, I managed many groups of diverse people. My experience with the Air Force helped me convert over to Verizon very easily. And, I've loved every minute of my new role!
Q. How do you balance your military career with your family life and new career? 
A. I officially retired from the Air Force May 1, 2019, so fortunately, I did not have to balance two careers. I have four adult children, Amanda (31), Corey (28), Tristan (22) and Daysia (22), so I have an easy family life.  
Q. Have there been any other resources that were especially useful to you throughout the program and in the process of joining the Verizon family? 
A. I found Getting Started at Verizon onboarding very helpful in starting my journey with Verizon! But, the biggest help were the other managers I work with here. As a new hire, there are so many things you need to do and know, activities to complete and login credentials to create. Tom Todd and Walter Gannone were amazingly supportive!
Meet Nikki Kongsamut: Military spouse and mom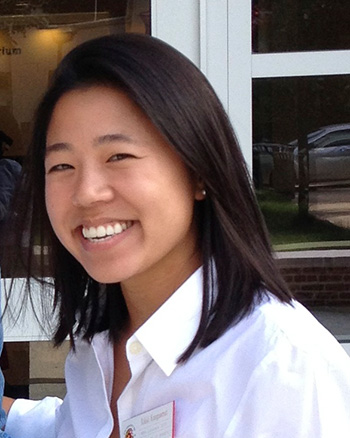 Nikki Kongsamut's husband is an active duty Harrier aircraft pilot with the U.S. Marine Corps. He did ROTC in college at the University of Michigan then became active after graduation in 2008. Nikki and her husband are currently stationed in Yuma, AZ.
What I love most about being in a military family is the traveling. We're both originally from the east coast so we love being on the west coast and taking advantage of traveling to San Diego, Sedona, Phoenix, LA, Las Vegas, and have future trips planned to Seattle, the Grand Canyon, Joshua Tree and many more!
We also enjoy the community of people who truly understand the hardships of deployment, relocation, and the uncertainty of military life.
Q. How did Verizon support your military family?
A. Verizon gave me the opportunity to work remotely from Arizona to bring my family together. 
Q. How do you balance your military family life and Verizon career? 
A. It has always been a challenge balancing my education and career aspirations with my husband's military commitment. We had always been in a long-distance relationship since meeting in 2011, through dating, marriage, and even through the birth of our 17-month old daughter Maya, until September 2018 when Verizon allowed me the flexibility to work from home in Yuma to unite our family. In order to balance my career and family life, I work east coast hours and travel occasionally to New Jersey, as my whole team is based out of Basking Ridge.   
Q. Have there been any resources that were especially useful to you in the process of being part of both the military and Verizon families?
A. Verizon being a top military spouse friendly company, I had high expectations that Verizon would support my decision to bring my family together. HR was instrumental in making that happen. 
Q. What does it mean to you to be a military mom? What message do you want your kids to get from your military career? 
A. To me, being a military mom means strength, persistence, hard work, flexibility and compassion. I want my daughter to know that both my husband and I have sacrificed so much to bring our family together and that we are so lucky to be a part of the Marine Corps and Verizon families! 
Learn more about how Verizon is top military friendly company.