Three People Win a DROID RAZR Maxx at Verizon 4G LTE Anderson, IN Event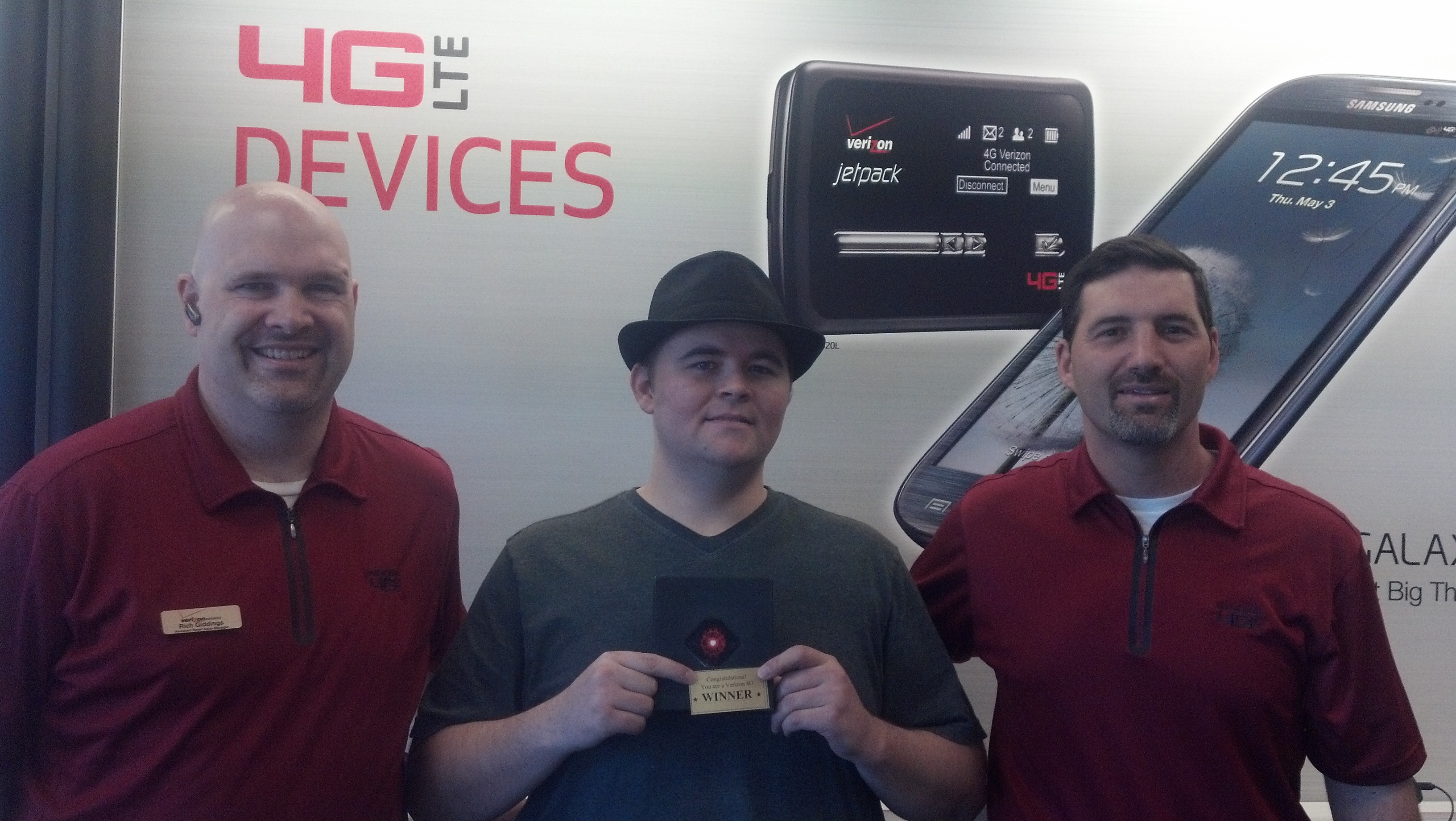 Verizon Wireless' store in Anderson, IN celebrated a 4G LTE launch on July 21, along with its first Customer Appreciation Day. The celebration was complete with dunk tanks as customers took their turns at dunking managers. Customers earned a throw and possible dunk after buying wireless accessories.
The store also handed out 75 4G LTE candy bars with three bearing a golden ticket. Two of the golden ticket winners who wanted to share their good fortune on our blog included Duncan Ebert and Darrell Schuwerk, who both won a DROID RAZR Maxx.
The all-day event was great fun! Anderson Mayor Kevin S. Smith noted that 4G LTE could now be added to the city's growing list of amenities, good news for both residents and businesses.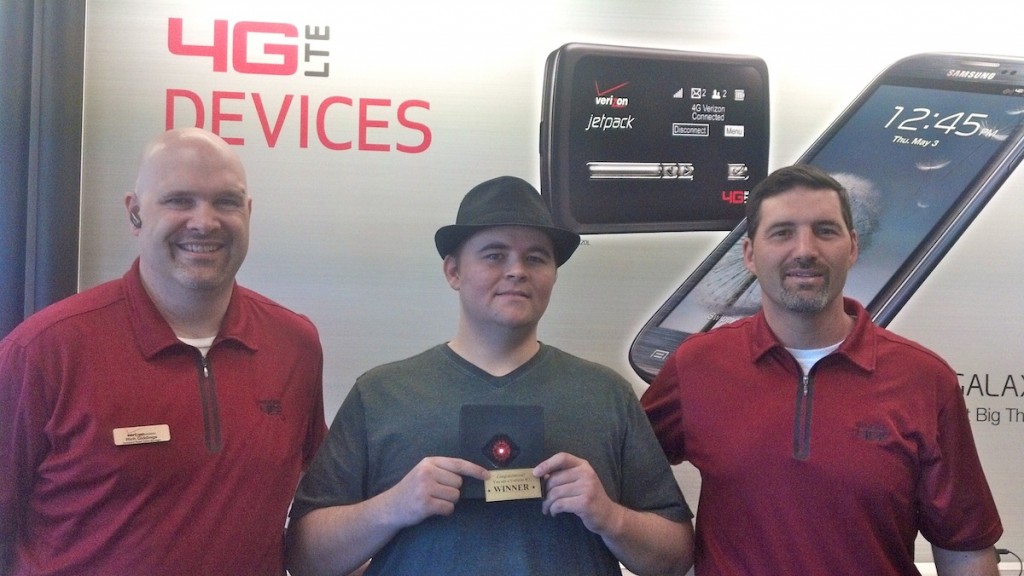 Left to right: Rich Giddings, Winner Darrell Schuwerk, Ted Wendling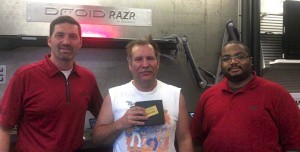 Left to right: Ted Wendling, Winner Duncan Ebert, Damon Taylor
For more Verizon Wireless news, subscribe via RSS feeds in the right rail.