Total by Verizon goes "All In" for hardworking NYC commuters
Brand to provide free bus and subway rides for 15,000; taps esteemed subway sketch artist Devon Rodriguez to surprise and delight commuters with one-of-a-kind portraits
Full Transparency
No Updates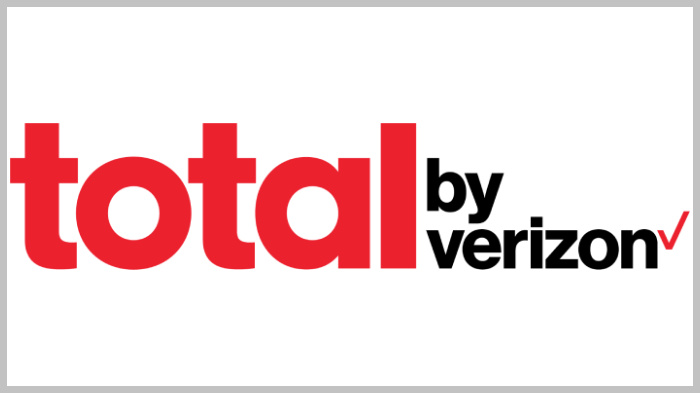 NEW YORK - Total by Verizon, a new prepaid wireless brand running on America's most reliable 5G network*, is going all out to be "All In" for its customers today by making the a.m. commute a little easier across New York City this morning.
From 7-10 a.m. ET, Total by Verizon teams are popping up throughout New York City to hand out 15,000 prepaid transit cards to commuters at random, in an effort to help reduce the financial burden of inflation for value-conscious consumers. Commuters will receive passes for two free rides, with 100 lucky recipients getting passes for one month of unlimited rides.**
For additional impact, NYC portrait artist and social media star Devon Rodriguez, known for his resonant portraits of NYC subway riders, will join Total by Verizon to create a few one-of-a-kind portraits for lucky commuters near Bryant Park.
The activation comes in response to a 15-cent subway and bus fare increase that went into effect in New York Sunday, August 20, potentially causing some already cash-strapped straphangers added stress. According to the 2023 NYC Cost of Living Report, 50 percent of working-age New Yorkers are now struggling to cover their expenses – up from 36 percent in 20211 – and, on average, consumer transportation costs have increased as well, up by 15.5 percent from 2021 to 20222.
"Total by Verizon is about meeting our customers where they are with the savings they need," says Angie Klein, President of the Verizon Value organization. "Customers are having to spend more in so many parts of their lives, so we thought some transit rides on us was a great way to introduce Total by Verizon to them as a new way to save. From offering the best available deals at our ever-growing exclusive store locations, or today at the subway turnstile, we go all out to be 'All In' for our customers."
Another way Total by Verizon goes "All In" to help people save money is with direct access to the best deals and exclusive offers at Total by Verizon stores or online at TotalbyVerizon.com:
Unlimited talk, text & data plans are just $25/mo for four lines - a savings of $100/month☨ - or $50/month for one line.
Customers who join Total by Verizon on the Unlimited or Unlimited+ plans can also get a free 5G device when they switch. With up to four free phones per account, staying connected has never been more accessible. 
Free Samsung phones: Samsung Galaxy A03s, Samsung A13☨☨.

Free Motorola phones: Motorola Moto G Pure, Motorola Moto G Power, Motorola Moto G 5G, or Motorola Moto G Stylus☨☨☨.
Total by Verizon is available at exclusive stores and more than 50,000 retail locations nationwide. For more information, visit TotalbyVerizon.com.
About Total by Verizon
Total by Verizon provides quality no-contract wireless solutions to value-conscious consumers and is part of the Verizon Value portfolio of prepaid brands, which includes Straight Talk, Visible, Tracfone, Simple Mobile, SafeLink, Walmart Family Mobile, and Verizon Prepaid. Verizon Communications Inc. (NYSE, Nasdaq: VZ) is one of the world's leading providers of technology, communications, information and entertainment products and services.
---
*Most reliable 5G network based on more first place rankings in RootMetrics' 5G data reliability assessments of 125 metro markets conducted in 1H 2022. Tested with best commercially available smartphones on three national mobile networks across all available network types. Your experiences may vary. RootMetrics rankings are not an endorsement of Verizon.
**Total by Verizon teams will hand out 15,000 transit cards randomly to commuters in NYC: 14,900 $5.80 day passes and 100 passes for one month of unlimited rides.
☨$25/line/mo. for 4 lines on the Unlimited plan, plus taxes and fees. Available exclusively online and in our
stores for a limited time. See website for full Terms and Conditions.
☨☨Limited time offer. Applicable to external port-ins only. Purchase of a Total by Verizon unlimited data plan
required. Taxes and fees may apply. For more information, visit TotalbyVerizon.com.
☨☨☨Limited time offer. New phone activation and purchase of Total by Verizon $50 or $60 plan required. Taxes and
fees may apply. For more information, visit TotalbyVerizon.com.
---
1 New York City True Cost of Living Report
2 U.S. Department of Transportation Bureau of Transportation Statistics