Full Transparency
Our editorial transparency tool uses blockchain technology to permanently log all changes made to official releases after publication. However, this post is not an official release and therefore not tracked. Visit our learn more for more information.
More of our content is being permanently logged via blockchain technology starting [10.23.2020].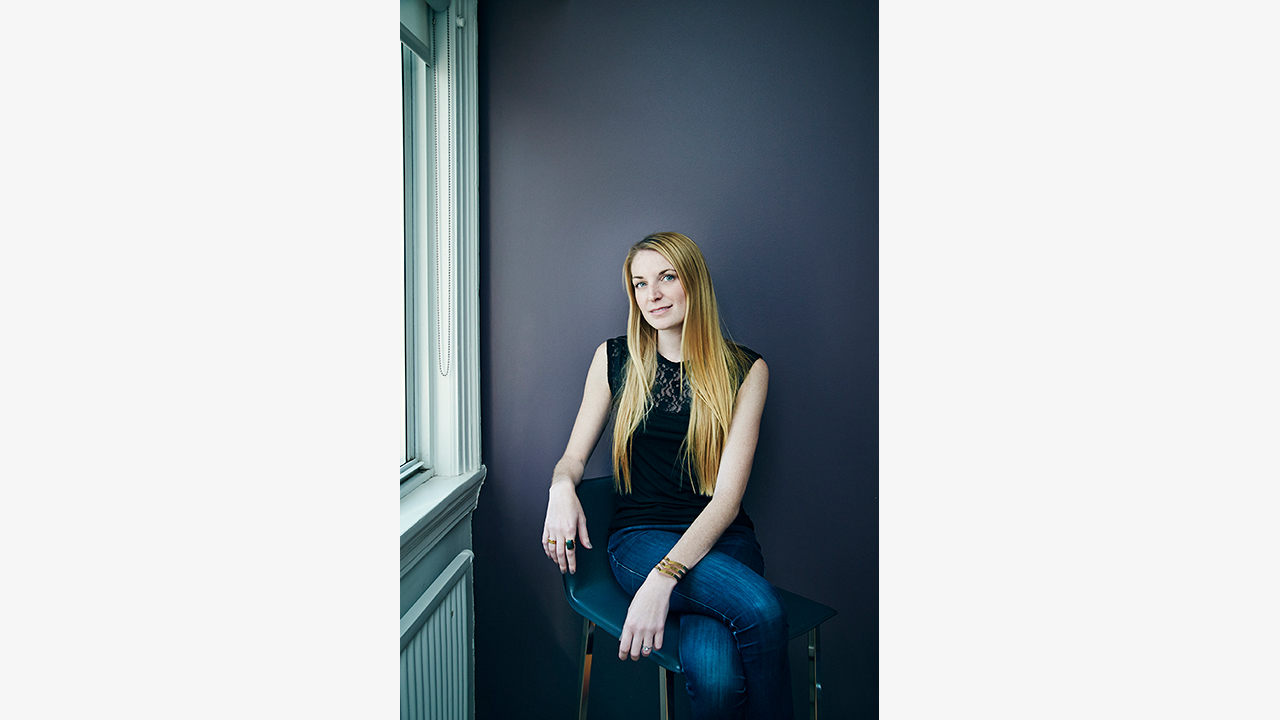 We're celebrating Women's History Month by highlighting women who inspire and motivate us. The 2017 theme for Women's History Month is 'Honoring Trailblazing Women in Labor and Business' so we thought it made sense to share stories about women associated with Verizon Ventures – our corporate venture capital group that works with up and coming innovators in a variety of industries, technologies and market sectors.
With degrees in Fine Art and Human Computer Interaction, Christina Mercando d'Avignon found a way to turn her expertise into a successful company. Today Christina is founder and CEO of RINGLY, a fashion-technology company that builds smart jewelry and accessories that allow you to stay on top of your daily activities using discreet notifications – even when your phone is tucked away. Before Christina established RINGLY, the idea of 'smart jewelry' didn't exist. But here's her story in her own words.
What was the motivation behind starting your company?
I created RINGLY to solve a problem. I often found myself checking my phone during important moments – dinners, important meetings, vacations, etc. And when I did put my phone away, I would miss important calls or messages and feel so guilty about it. So I started thinking – what if I could make my jewelry smart and have it help me solve this problem? I created something to let me keep my phone out of sight, but still know if an important call or message was coming through.
What other ideas did you have before you settled on the idea of RINGLY?
I've had many ideas over the years but when the idea for RINGLY came to me, I couldn't shake it.
What gave you the courage to pursue your idea?
I learned so much from my time from working in the start-up world. Just knowing and being around other entrepreneurs, designers and engineers helped tremendously when I decided to start RINGLY. I had built up a strong network of friends and colleagues who were really supportive of everything I was doing.
What were the most difficult elements of bringing RINGLY to market?
With a company like RINGLY, there are many moving parts. We're shaping and defining an entirely new category of jewelry and fashion accessories. One of the most notable challenges was getting our technology as small as possible in order to design something sleek, fashionable and on par with popular, contemporary jewelry designs. We didn't want something that was bulky and tech-y or replaced your phone in any way. My goal was to make our rings and bracelets look like any other great piece of jewelry, something you'd wear even if there wasn't technology inside.
The launching of the brand was also a huge undertaking. We had to create a new category for consumers. To date, wearable technology remains conspicuous and – for the most part – has failed to address the female market. We believe that broader consumer adoption in the space will depend on aesthetics – what you wear says a great deal about who you are. Women want devices that are simple, stylish and unobtrusive and creating a brand to empower women was really important to us. RINGLY is focused equally on the fashion and the technology of our products because we believe technology can be both beautiful and useful.
What advice would you give to someone who wants to start a business?
My advice to anyone starting out would be to have perseverance. Starting a company is not an easy thing to do, but you'll learn more than you ever thought possible.
There's nothing more rewarding than seeing your vision unfold and having others believe in it too.
What different advice would you give women, if any?
I've worked at companies where I was one of very few women and I never noticed an imbalance; everyone was treated fairly and respected each other. I've also worked at places where that wasn't the case, and it makes things much more difficult. When there is a noticeable imbalance it's important for women to support each other and help each other succeed as much as possible.
What makes you a good business leader?
Throughout my life and career I've always had an intellectual curiosity and appetite to learn new things. From an early age, I knew I would be running my own company one day. Because of this, I tried to soak in as much knowledge I could from the people and experiences I've encountered. Having a deeper understanding of the world and of people can make you a much better leader.