Verizon and City of Boston expand plans to transform Boston into digital city of the future
Full Transparency
Our editorial transparency tool uses blockchain technology to permanently log all changes made to official releases after publication.
More of our content is being permanently logged via blockchain technology starting [10.23.2020].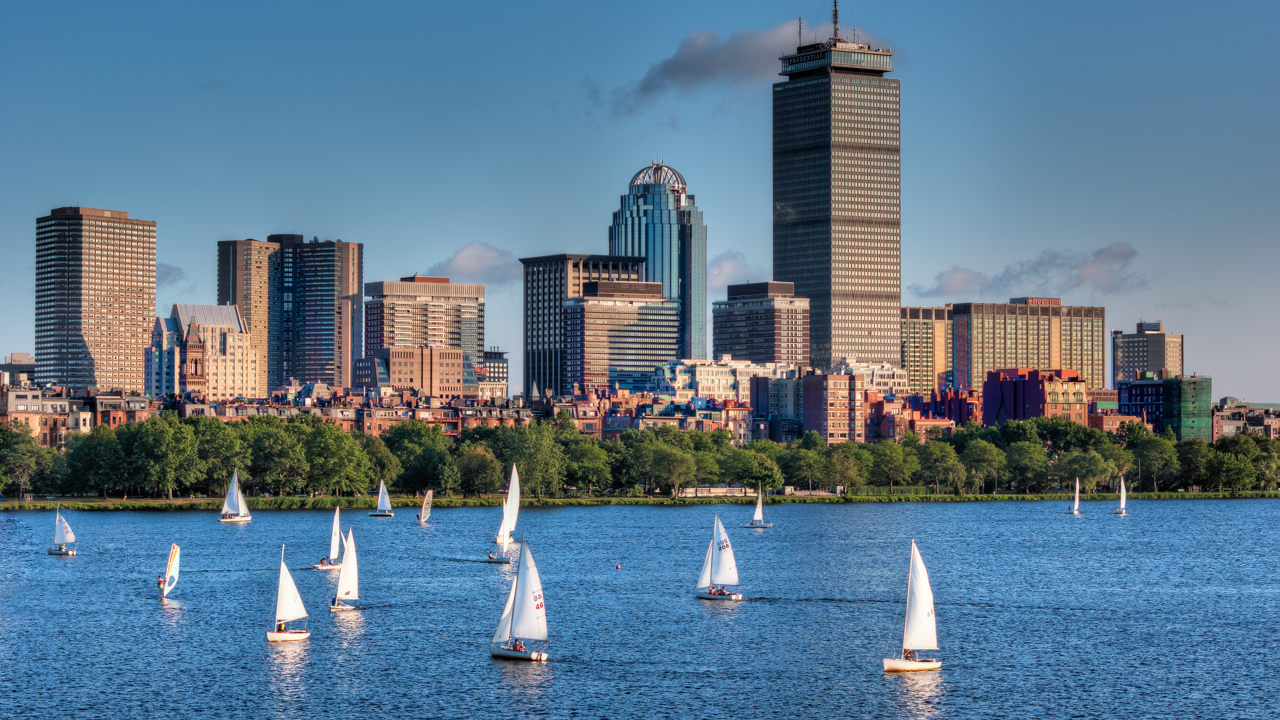 Highlights:
Accelerated small cell network deployment to significantly enhance 4G LTE wireless coverage; lays foundation for future 5G network
Fios fiber network expansion to remaining Boston neighborhoods
Additional $300 million investment doubles original $300 million fiber investment announced in 2016
$1 million donation to the Boston Digital Equity Fund
More details on the new Verizon tech workspace at The Hub on Causeway
BOSTON – Verizon and the City of Boston today signed updated agreements to accelerate Boston's plan to be one of the most technologically advanced cities in the nation. Building on the relationship formed in 2016, Verizon will expand its local wireless network, bring Fios Internet and TV to the city's remaining neighborhoods not covered in the original franchise agreement, and collaborate with Boston on Smart Communities solutions. The company also announced further plans regarding its long-term lease of more than 450,000 square feet for its technology workforce at The Hub on Causeway. 
These new wireless network enhancements will double Verizon's original $300 million investment focused on building a 100% fiber-optic network across Boston announced in 2016.
"Our partnership with Verizon reflects one goal: to make sure all of Boston's residents have access to the most advanced digital technology both now, and in the future," said Mayor Walsh. "We're making sure Boston is the best digital city in the nation, and through partnerships with companies like Verizon, residents will have better, more affordable options, as we work together to create inclusive growth for our city."
"The City of Boston has been a tremendous partner for us, and a great leader in building the digital city of the future," said Kyle Malady, Chief Technology Officer of Verizon. "Together we're creating a platform of innovation with the latest technology that will benefit Boston residents, businesses, universities, first responders and visitors for decades to come."
To further underscore this expanded technology partnership, Verizon will be contributing $1 million to the Boston Digital Equity Fund to help support programs that provide affordable access to broadband to underserved residents.
Wireless network enhancements
Under a new 10-year agreement, Verizon will significantly expand its wireless small cell network to bring more speed and capacity to its existing 4G LTE network – named best in Boston by RootMetrics for the third straight time – and to pave the way for the eventual deployment of 5G services in Boston.
Important tools to enhance our 4G LTE network for customers, small cells are designed to complement traditional cell sites or towers, and are placed strategically to meet data capacity demand in areas of high customer usage. In many locations, small cells are "hiding in plain sight," on existing structures like city traffic lights or utility poles.
The City of Boston will provide Verizon with a streamlined permitting process for the installation of new small cells. Verizon will provide a host of Smart Communities products and services that will enable Boston to achieve efficiencies in areas such as traffic management, safety and energy efficiency.
Fios expansion
Verizon and the City of Boston are amending the existing TV license agreement to expand Fios TV services. More than half the homes in Boston now have access to this all-fiber network, and Fios service is available in Dorchester, Hyde Park, Jamaica Plain, Mattapan, Roslindale, Roxbury, Seaport, South Boston and West Roxbury. The new amendment will enable Fios TV expansion as the fiber network is built in South Boston, South End, Allston, Brighton, Back Bay, Charlestown, East Boston, Fenway and Downtown.
The Hub on Causeway
Verizon isn't just expanding its fiber-based wireless and wireline networks in Boston, it's also expanding its presence in the city. The company's previously announced lease is for the top of the tallest office building built in Boston in two decades, and its presence at the Hub on Causeway will include 16 floors of innovatively designed space, of which, five floors will be reserved for incubators, accelerators, and partners.
The decision to locate at The Hub reinforces the location as the most technologically advanced in the city and Boston's nucleus at the intersection of tech and talent. Construction is scheduled for completion by 2021.