Verizon Marks Seventh Annual National Safe Digging Month
Verizon Marks Seventh Annual National Safe Digging Month
More Focus on Safe Digging Means Better Success in Damage Prevention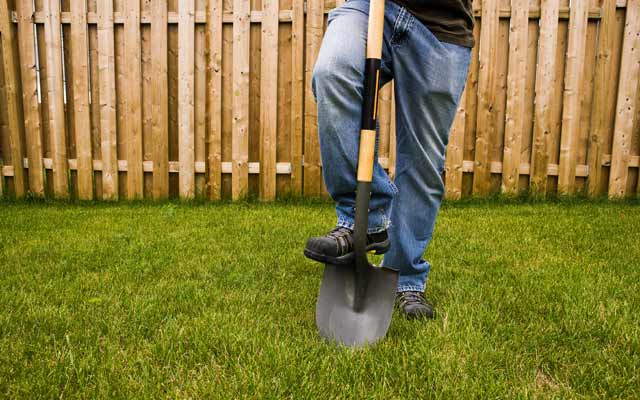 NEW YORK – This April marks the seventh annual National Safe Digging Month and a good reminder to always call 811 -- the free, national call-before-you-dig number -- before any digging project.
When calling 811, homeowners and professional contractors are connected to their local one-call center, which notifies the appropriate utility companies of the intent to dig. Professional locators are then sent to the requested digging site to mark the approximate locations of underground lines with flags, paint or both. Once lines are properly marked, homeowners and contractors can carefully dig around the marked areas.
National Safe Digging Month is formally recognized by the U.S. House of Representatives and Senate and has traditionally earned the support from nearly every state governor across the country. The Common Ground Alliance and its 1,500 members, including Verizon, recognize April as National Safe Digging Month.
"Safe Digging Month is a good reminder that striking a single line can cause injury, repair costs, fines and inconvenient outages that can impact public safety, individuals and businesses," said Diane McCarthy, senior vice president of Verizon's network and technology service delivery and assurance group and chair of the CGA board of directors. "We owe it to our customers, our shareholders and our community to focus on safe digging."
According to the CGA, every six minutes an underground utility line is damaged because someone decided to dig without first calling 811.
"As April marks the traditional start of digging season, we are using this month to strongly encourage individuals and companies to call 811 before they begin digging," said Bob Kipp, CGA president. "By calling 811 to have the underground utility lines in their area marked, homeowners and professionals are making an important decision that can help keep them and their communities safe and connected." 
Verizon is not only committed to the safety of its employees and the integrity of its network through 811, but also emphasizes the importance of having its professional locators respond in a timely manner to accurately mark Verizon underground facilities when others are digging.
As part of its safe digging campaign, Verizon distributes hats, gloves and other promotional items with the 811 logo to Verizon field operations personnel who have cable locating, maintenance and emergency repair responsibilities; outside plant engineering personnel who are responsible for construction, protection, location and permanent restoration activities; and excavators, locators, municipal employees and right-of-way providers with whom Verizon works. In addition, the company is outfitting its fleet vehicles with 811 bumper stickers.
"In 2013, fiber cuts were the No.1 cause of customer outage minutes on the Verizon network," said McCarthy. "The bottom line is the more people who are focused on safe digging, the higher the success in preventing damage to buried facilities."
Every digging project, no matter how large or small, warrants a call to 811. Installing a mailbox, building a deck and planting a tree or garden are examples of digging projects that should only begin a few days after a call to 811.
The depth of utility lines can vary for a number of reasons, such as erosion, previous digging projects and uneven surfaces. Utility lines need to be properly marked because even when digging only a few inches, the risk of striking an underground utility line still exists.
For more information about 811, go to www.call811.com.
Verizon Communications Inc. (NYSE, Nasdaq: VZ), headquartered in New York, is a global leader in delivering broadband and other wireless and wireline communications services to consumer, business, government and wholesale customers. Verizon Wireless operates America's most reliable wireless network, with nearly 103 million retail connections nationwide. Verizon also provides converged communications, information and entertainment services over America's most advanced fiber-optic network, and delivers integrated business solutions to customers in more than 150 countries. A Dow 30 company with more than $120 billion in 2013 revenues, Verizon employs a diverse workforce of 176,800. For more information, visit www.verizon.com.
####