Don't wait until it's too late, safeguard your devices now with Verizon Mobile Protect
Don't let an accident ruin your day or an unexpected expense get in the way - stay connected and keep your investments protected with screen repair1, same day delivery of replacement phones2, and more.
Full Transparency
No Updates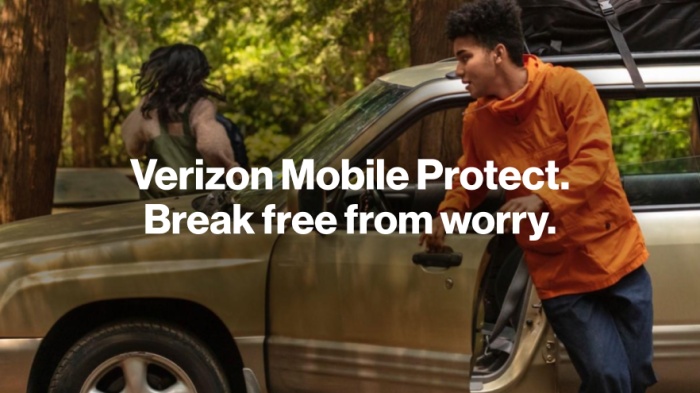 NEW YORK, N.Y.
What's the news: Missed the deadline to sign your new device up for protection? Want to make sure the devices you depend on are protected moving forward? No problem! During the open enrollment period you get a second chance to protect your devices! For a limited time from February 13 through April 13, 2023, existing Verizon customers can sign up for Verizon Mobile Protect or any other device protection option that fits their needs. With Verizon Mobile Protect, you get same-day delivery and setup for replacement smartphones2 and new devices3 purchased from Verizon.com or the MyVerizon app. Plus, get access to Verizon Mobile Protect benefits provided by Mobile Secure such as 24/7 digital security and privacy tools4 and Tech Coach-expert support. As long as your devices are fully functioning, free of defects and are not damaged, (including cracked screens), they're eligible to enroll.
Why it matters: Devices are a critical part of life, and people are keeping their devices longer - making it more important than ever to protect your tech. Verizon Mobile Protect has you covered - not just for accidental damage like cracked screens but also for online threats. Plus get same-day replacement if your phone is lost or stolen.
Who it's for: Everyone! Customers with kids, singles who enjoy the outdoors, the risk takers among us, the savvy spenders, and everyone in between - Verizon Mobile Protect has you covered. Say yes to adventures, no to worries and protect your devices under one convenient plan. If your account has between 3 to 10 lines, with eligible devices, Verizon Mobile Protect Multi-Devices4 might be right for you.
How to sign up: Learn more about Verizon Mobile Protect and check your eligibility or enroll now from your online account, through the MyVerizon app, or by visiting your local Verizon store.
Verizon offers several options to keep you safe. Find the plan works for you:
---
1. Select smartphones that only have a cracked front screen are eligible for cracked screen repair (smartphones with damage to the back glass or other damaged components beyond front glass are not eligible for cracked screen repair). Subject to parts availability, in select locations, which are subject to change at any time. Repairs are performed by an Asurion-certified technician and come with a 12-month limited warranty. Eligibility for cracked screen repair will be determined at time of claim approval. Visit phoneclaim.com/verizon to check current device eligibility.
2.Available in select locations and for select devices, which are subject to change at any time. Applies to new devices purchased on verizon.com, if presented at the time of device purchase, and is contingent on certain criteria, including device purchase time, device availability, customer location, and technician availability. This benefit is provided by Mobile Secure.
3.  Digital Secure: A smartphone is required to download the Digital Secure app. Select features may be accessed on tablets and computers. OS restrictions apply: Android 4.4+ & iOS 11+. Enroll in identity theft monitoring via the app. Verizon does not monitor all transactions and cannot protect against all identity theft. Customer should contact the three national credit bureaus to monitor credit report. Call Filter Plus: Compatible smartphone required; features included vary by device. Tablets, smart watches and basic phones not supported. The following OS requirements apply: Android 9.4.0+ and iOS 2.1.1+. High-risk spam calls are automatically blocked and forwarded to voicemail. Download the Call Filter app to manage all settings and access custom controls. These benefits are included in Mobile Secure.
4. To be eligible for Verizon Mobile Protect Multi-Device, you must meet the requirements for Verizon Mobile Protect above, and you must also have 3 – 10 lines on your account with eligible devices. You can check your eligibility in My Verizon. If Device Protection is listed under the Get Products tab, you're eligible to enroll. If you're bringing your own device, you can check device compatibility before signing up for a new line of service. Note: Prepaid accounts aren't eligible for Verizon Mobile Protect at this time.