Verizon named a top employer for people with disabilities
Verizon named a top employer for people with disabilities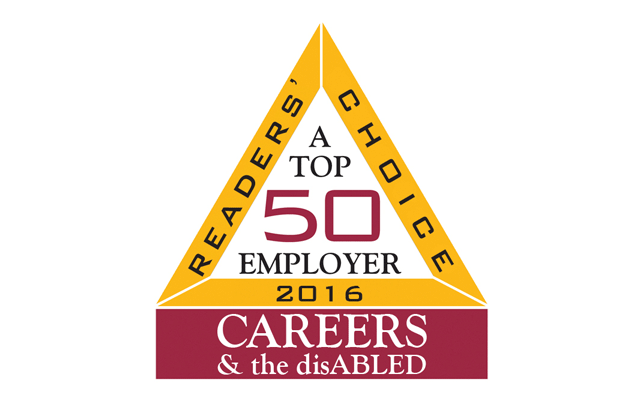 With nearly 1 in 5 people having a disability in the U.S., according to the Centers for Disease Control and Prevention, Verizon has been named a top employer for people with disabilities.
For the second year in a row, Verizon was ranked among the Top 50 Employers in the country by Careers & the disABLED magazine, the only national career recruitment publication for people with disabilities in the U.S.
The rankings were based on an annual survey mailed and emailed to randomly selected readers of Careers & the disABLED magazine. Readers selected the companies in the country for which they would most prefer to work, or believe provide a position working environment for people with disabilities.
Verizon's inclusion on the list is a testament to the company's commitment to creating a diverse working environment, according to Elva Lima, director of global diversity and inclusion.
For example, an office manager of legal support said her physical disability does not define her work at Verizon, and a former Air Force veteran and international radio communications expert who suffers from multiple sclerosis found a new career at Verizon as a tech expert in a call center.
"Verizon is honored to be named to the list of top employers in the country by Careers & the disABLED," Lima said. "Our goal is to create a working environment where all employees unleash their full potential and are able to thrive. Simply put, Verizon is not only a leader in the digital transformation, but a company that truly fosters a diverse and inclusive culture."