Verizon is the network for football fans in Seattle
Enhancements to Lumen Field, Coach-to-Coach Private Network, and increased availability of 5G Home Internet support fans, players and coaches on the field or on their couches.
Full Transparency
No Updates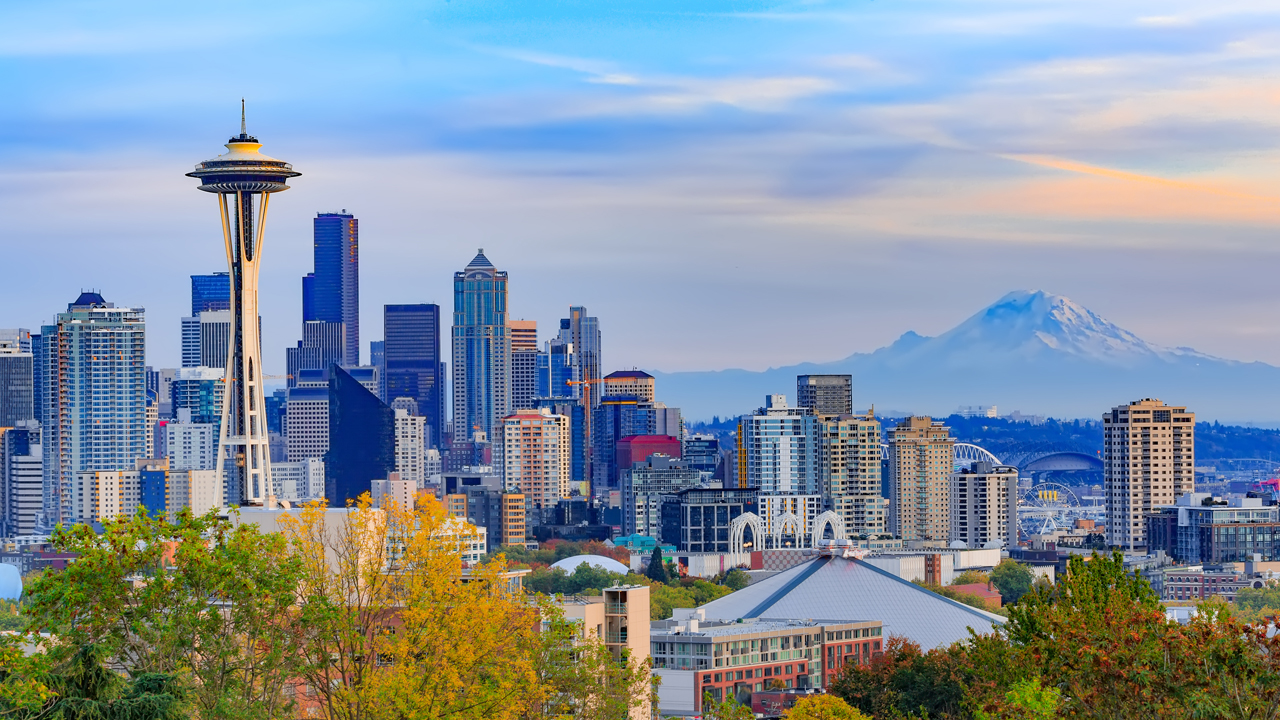 SEATTLE, WA – Whether coaching on the field, cheering from their seats, managing their fantasy league from home or hosting a watch party, Verizon is the network for football fans in Seattle. Verizon now provides connectivity engineered to enhance the fan experience – from helping fans with quick and reliable communications, to catching and sharing all the action on the field. Verizon recently upgraded its 5G Ultra Wideband network inside Lumen Field and throughout Seattle.
Keeping fans connected at the game
The unprecedented investment and network improvements at Lumen Field allows for better performance and greater capacity to accommodate fans' needs. Verizon's 5G Ultra Wideband service is designed for high performance and huge capacity that fans needs at every home game. It covers the field, bowl, suite and club level, concourse, and the WAMU Theater.
With these network enhancements, customers can do many more things on their mobile phones when connected during games and events. From sharing their experience in the stadium to using their phones for getting refreshments, Verizon has customers covered. Our network can also support fans as they keep tabs on fantasy leagues and players' stats, gain entrance to the stadium and more. This exponential increase in data uses in and out of the stadium require upgraded fiber optic cable links. Fiber optic cables are used to connect the stadium to the rest of the network.
As fans enter and leave the stadium or enjoy tailgating, multiple macro cell sites will provide 4G and 5G Ultra Wideband coverage using Verizon's premium Millimeter Wave (mmWave) spectrum as well as their newly acquired C-band spectrum designed for high performance and wider coverage. Verizon also manages several small cells around the stadium to offload traffic for fans walking to/from the stadium towards additional parking locations and public transit stations.
Keeping coaches and players connected at the game
Verizon's Managed Private Wireless Solution, coach-to-coach communications is officially live in all 30 NFL stadiums, including Lumen Field, a major milestone in the co-innovation partnership between Verizon and the NFL. This Managed Private Wireless solution was initially piloted during all five international NFL games in the 2022 season, which included deployment and management of the private wireless technology, testing and coordination and in-game operational support and continued this pre-season. The Verizon engineered private network is deployed at field level of each stadium leveraging antennas which allow for full coverage throughout the field, providing the NFL with the reliability they need for critical on field coach-to-coach communication.
This solution is part of the broader Verizon Business Connected Venue approach, which is rooted in its 5G investment in more than 75 large public venues in the United States, including some of the most iconic major sports and music venues. Verizon brings a mix of public and private network capabilities, a robust technology ecosystem, and 5G partnerships that enable leagues, teams, and stadium operators to create and deliver a first-class fan experience and achieve desired venue operations outcomes. Examples include autonomous or cashierless retail, accelerated access, and crowd analytics as a service.
Keeping fans at home connected to the action
For fans celebrating their love of the game at home, Verizon has them covered too. More than 77% of people in the Seattle area are covered with 5G Ultra Wideband service. That coverage has been expanded recently with the addition of new macro cell sites and small cell sites. Customers in Puyallup, Kenmore, Monroe, and Northeast Tacoma, WA are now able to experience the speed and security of 5G Ultra Wideband service. Furthermore, customers in the Cherry Hill and Squire Park neighborhoods of Seattle can now take advantage of our premium mmWave service. In the coming months, additional enhancements will be made to increase coverage and capacity in Deming and Port Orchard, WA to improve our overall customer experience in these cities.
In addition to adding more 5G service using C-band spectrum, Verizon is also deploying 5G service using mmWave, its premium, high-band spectrum which allows for extremely fast speeds and massive capacity. Verizon has recently added mmWave most notably in Capitol Hill, Ballard, Green Lake, Queen Anne, Highline, Central Tacoma, Proctor, Hilltop, Kirkland, Bellevue, Mercer Island and Renton.
Verizon recently announced that it now has access to the total amount of 5G C-band spectrum awarded at auction in March 2021 – four months ahead of schedule. Seattle residents and visitors will now be able to use a full 160 MHz of spectrum, nearly tripling the 5G bandwidth available to serve customers throughout Seattle. This allows Verizon to more quickly expand and enhance its 5G Ultra Wideband network, providing much greater capacity to accommodate more customers and more robust services, as well as enable higher data speeds. This additional spectrum will also allow Verizon to offer 5G Home broadband and Business Internet services to more customers throughout Seattle.
The recent network upgrades have led to customers having the best experience on the Verizon network in Seattle, WA, according to the nation's most rigorous scientific testing company RootMetrics®. In the most recent test measuring performance of major wireless carriers throughout Seattle, Verizon not only wins for overall network performance, but is unbeaten in the categories of accessibility, reliability and performance in texts and calls. Today's results show great speeds for Verizon customers in Seattle with Verizon's median download speed increasing 84% and median upload speeds increasing 18% since last year* in the market and peak download speeds of up to 396 Mbps.
---
*Rankings based on the RootMetrics® Seattle RootScore® Report: 1H 2023. Tested with best commercially available smartphones on three mobile networks across all available network types. Your experiences may vary. The RootMetrics award is not an endorsement of Verizon.