Verizon offers unlimited call/text/data to customers hit by Tennessee floods
Full Transparency
No Updates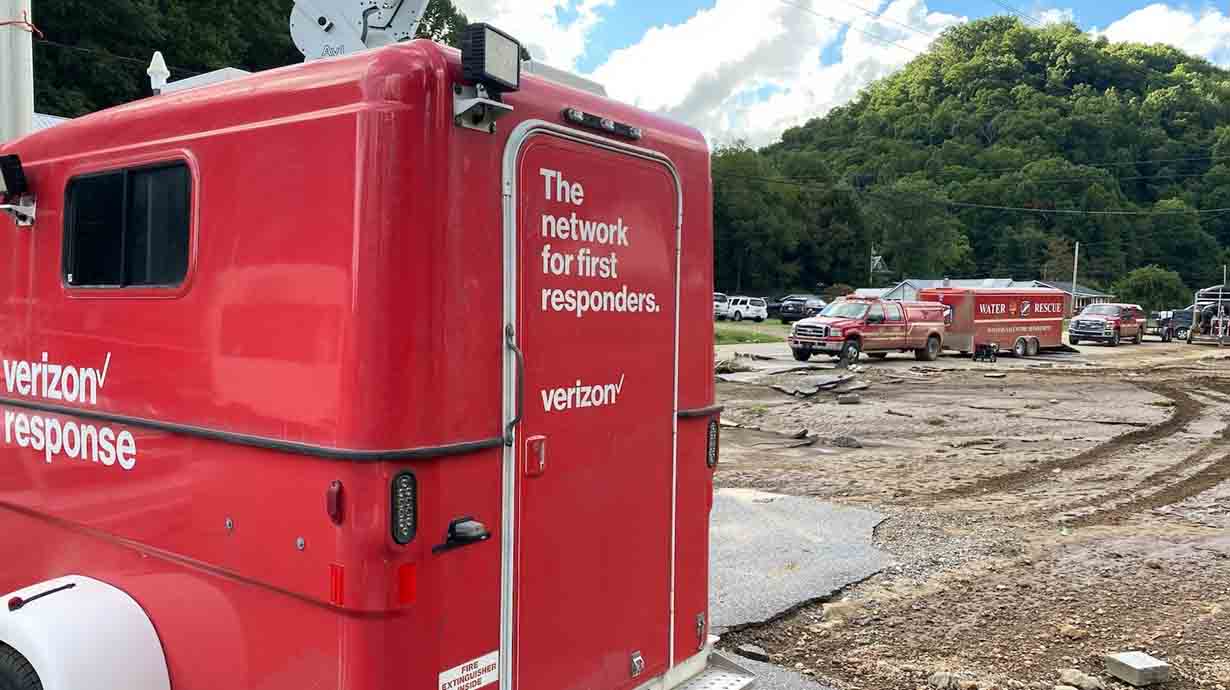 What you need to know:
Verizon consumer (prepaid and postpaid) and small business customers* hit hardest by recent Tennessee flooding will receive unlimited calling, texting and data Aug. 26-Sept. 1
For our consumer and small business customers hit hardest by recent flooding in Tennessee, Verizon is providing unlimited calling, texting and data to customers in designated areas from Thursday, Aug. 26 through Wednesday, Sept. 1. Accounts with billing addresses in the counties of Hickman, Dickson, Humphreys, Houston — specifically in the following zip codes — are included:
37025, 37029, 37033, 37036, 37051, 37055, 37056, 37061, 37078, 37098, 37101, 37134, 37137, 37140, 37165, 37175, 37178, 37181, 37185, 37187, 38454
Customers do not have to take any action to take advantage of the offer.
Our Verizon Response Team is available 24/7 to deliver Verizon Frontline technologies including on-demand, emergency assistance for first responders. We mobilize Verizon Frontline drones, charging stations, WiFi hotspots, devices, special equipment, emergency vehicles and more to help enable mission-critical communications for local, state and federal agencies across the country. First responder customers with wireless priority service should dial *272 or download the Priority Telecommunications Services app when placing calls.
*Includes small business customers with 50 lines or less