Verizon Projects Higher Margins and Sustained Revenue Growth in 2014
Full Transparency
Our editorial transparency tool uses blockchain technology to permanently log all changes made to official releases after publication.
More of our content is being permanently logged via blockchain technology starting [10.23.2020].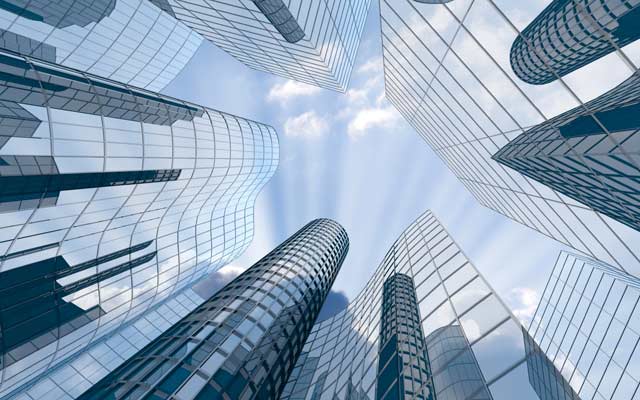 NEW YORK – With the best wireless asset in the U.S. now under complete ownership of Verizon Communications Inc. (NYSE, Nasdaq: VZ), the company is poised to expand margins and grow revenues in 2014.
Verizon completed its acquisition of Vodafone Group Plc's 45 percent minority interest in Verizon Wireless on Feb. 21 – and today, on the first full day of trading for the new Verizon, the company announced additional details related to its 2014 financial outlook.
"Full ownership of our wireless asset is a major milestone for Verizon customers and shareholders," said Lowell McAdam, Verizon chairman and CEO. "We see a new phase of wireless growth and expanding opportunities as mobile networks become the platform for most of the world's digital traffic. No company is in a better position to take advantage of these opportunities than the new Verizon."
McAdam added: "This acquisition also enhances Verizon's ability to deliver integrated wireless and wireline products and solutions across all networks and platforms. We are very excited about the future and extremely confident that sole ownership of Verizon Wireless will enhance our overall growth prospects."
2014 Financial Outlook
Verizon posted $4.00 in earnings per share in 2013, or $2.84 in adjusted earnings per share (non-GAAP). As previously announced, Verizon expects full ownership of Verizon Wireless to be immediately accretive to earnings per share by about 10 percent, excluding non-operational adjustments.
Verizon expects to sustain consolidated revenue growth rates. The company is targeting 4 percent consolidated revenue growth in 2014, compared with 4.1 percent in 2013.
In 2014, Verizon expects to expand its adjusted consolidated EBITDA margin (non-GAAP, based on earnings before interest, taxes, depreciation and amortization). In 2013, Verizon posted consolidated operating income margin of 26.5 percent and adjusted consolidated EBITDA margin of 34.9 percent. Supporting this expansion, Verizon is targeting increases in EBITDA and EBITDA margin in both its Wireless and Wireline business segments.
The company expects to deliver continued strong cash flows to fund network investments, reduce debt and support the dividend policy of Verizon's Board of Directors.
The new Verizon is also positioned to deliver integrated products and solutions to customers even faster. A recently formed companywide Product Development and Management organization will leverage all of Verizon's assets to develop innovative products quickly across the company's wireless, wireline, IP and cloud networks and platforms.
McAdam has named Marni Walden, formerly chief operating officer of Verizon Wireless, to lead this new organization.
NOTE: See the accompanying schedules and www.verizon.com/investor for reconciliations to generally accepted accounting principles (GAAP) for non-GAAP financial measures cited in this document.
Forward-Looking Statements
In this communication we have made forward-looking statements.  These statements are based on our estimates and assumptions and are subject to risks and uncertainties. Forward-looking statements include the information concerning our possible or assumed future results of operations.  Forward-looking statements also include those preceded or followed by the words "anticipates," "believes," "estimates," "hopes" or similar expressions. For those statements, we claim the protection of the safe harbor for forward-looking statements contained in the Private Securities Litigation Reform Act of 1995. The following important factors, along with those discussed in our filings with the Securities and Exchange Commission (the "SEC"), could affect future results and could cause those results to differ materially from those expressed in the forward-looking statements: the ability to realize the expected benefits of our transaction with Vodafone in the timeframe expected or at all; an adverse change in the ratings afforded our debt securities by nationally accredited ratings organizations or adverse conditions in the credit markets affecting the cost, including interest rates, and/or availability of further financing; significantly increased levels of indebtedness as a result of the Vodafone transaction; changes in tax laws or treaties, or in their interpretation; adverse conditions in the U.S. and international economies; material adverse changes in labor matters, including labor negotiations, and any resulting financial and/or operational impact; material changes in technology or technology substitution; disruption of our key suppliers' provisioning of products or services; changes in the regulatory environment in which we operate, including any increase in restrictions on our ability to operate our networks; breaches of network or information technology security, natural disasters, terrorist attacks or acts of war or significant litigation and any resulting financial impact not covered by insurance; the effects of competition in the markets in which we operate; changes in accounting assumptions that regulatory agencies, including the SEC, may require or that result from changes in the accounting rules or their application, which could result in an impact on earnings; significant increases in benefit plan costs or lower investment returns on plan assets; and the inability to implement our business strategies.