Full Transparency
Our editorial transparency tool uses blockchain technology to permanently log all changes made to official releases after publication.
More of our content is being permanently logged via blockchain technology starting [10.23.2020].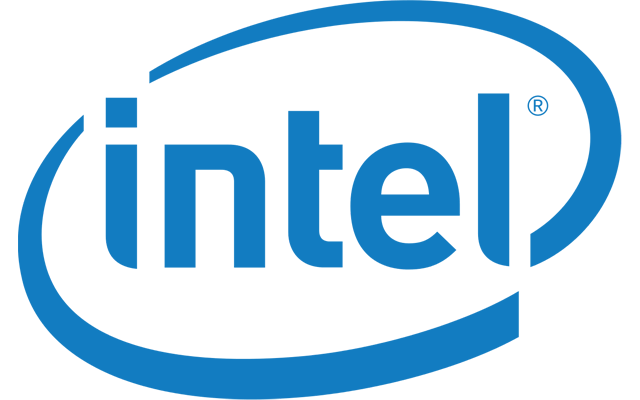 NEW YORK and SANTA CLARA, Calif. – Verizon Communications Inc. (NYSE, Nasdaq: VZ) and Intel Corporation (Nasdaq: INTC) today announced an agreement for Verizon to purchase from Intel the assets of Intel Media, a business division dedicated to the development of Cloud TV products and services.
The transaction will accelerate the availability of next-generation video services, both integrated with Verizon FiOS fiber-optic networks and delivered "over the top" to any device.
Terms of the transaction were not disclosed.
Verizon will purchase intellectual property rights and other assets that enable Intel's OnCue Cloud TV platform. Verizon will also make employment offers to substantially all of the approximately 350-person Intel unit, which will continue to be based in Santa Clara and be led by its current management team.
The transaction is subject to customary regulatory approvals and closing conditions and is expected to close early in the first quarter of 2014.
Lowell McAdam, chairman and CEO of Verizon, said: "The OnCue platform and team will help Verizon bring next-generation video services to audiences who increasingly expect to view content when, where and how they want it. Verizon already has extensive video content relationships, fixed and wireless delivery networks, and customer relationships in both the home and on mobile. This transaction provides us with the capabilities to build a powerful, capitally efficient engine for future growth and innovation. We will have the opportunity to enhance, expand, accelerate and integrate our delivery of video products and services to better serve audiences on a wide array of devices."
Once the transaction is closed, Verizon expects to integrate IP-based TV services with FiOS video to further differentiate FiOS from traditional cable TV offerings and to reduce ongoing deployment costs. FiOS customers are also expected to benefit from elegant search and discovery, interactivity and cross-screen ease of use – integrated with the Verizon Wireless 4G LTE network.
Brian Krzanich, CEO of Intel Corporation, said: "Intel Media's over-the-top TV products are truly innovative and under Verizon's ownership have the potential to change how people interact with content. The critical factor in gaining efficient access to content is based on your ability to scale quickly in subscribers and end users, which is why selling these assets to Verizon makes perfect sense, with its millions of FiOS network and wireless customers. This sale also enables Intel to further align our focus and resources around advancing our broad computing product portfolio in segments ranging from the Internet-of-Things to data centers."
Combined with Verizon's current and recently announced new video-delivery capabilities, the transaction also provides the platform and skill sets for Verizon to continue to expand the depth, breadth and scope of its video offerings, including mobile, in the future.
Erik Huggers, corporate vice president and general manager of Intel Media, said: "We're incredibly proud of what we've achieved. Intel provided us with the technological know-how and resources to develop products and services that will fundamentally change the way we experience TV, and now Verizon gives us access to the marketplace and the ability to scale. It's the next logical step, and we're excited about the road ahead."
In December, Verizon announced a definitive agreement to acquire EdgeCast, an industry leader in content delivery networks. Also in fourth-quarter 2013, Verizon announced the acquisition of upLynk's exclusive technology that streamlines the process of uploading and encoding of video for live, linear and video-on-demand content.
About Verizon
Verizon Communications Inc. (NYSE, Nasdaq: VZ), headquartered in New York, is a global leader in delivering broadband and other wireless and wireline communications services to consumer, business, government and wholesale customers. Verizon Wireless operates America's most reliable wireless network, with more than 101 million retail connections nationwide. Verizon also provides converged communications, information and entertainment services over America's most advanced fiber-optic network, and delivers integrated business solutions to customers in more than 150 countries. A Dow 30 company with nearly $116 billion in 2012 revenues, Verizon employs a diverse workforce of 178,300.  For more information, visit www.verizon.com.
About Intel
Intel (NASDAQ: INTC) is a world leader in computing innovation. The company designs and builds the essential technologies that serve as the foundation for the world's computing devices. Additional information about Intel is available at newsroom.intel.com and blogs.intel.com. Intel is a trademark of Intel Corporation in the United States and other countries.
Verizon's Cautionary Statement Regarding Forward-Looking Statements
Certain statements in this communication regarding Verizon's future expectations, beliefs, goals or prospects constitute forward-looking statements that are subject to risks and uncertainties. A number of important factors could cause actual results or events to differ materially from those indicated by such forward-looking statements. A discussion of factors that may affect future results is contained in Verizon's filings with the Securities and Exchange Commission. Verizon disclaims any obligation to update or revise statements contained in this filing based on new information or otherwise.
Intel's Cautionary Statement Regarding Forward-Looking Statements
This press release contains certain forward-looking statements regarding the proposed transaction between Verizon and Intel, including but not limited to statements regarding benefits of the proposed transaction, future expectations and future products and services. Actual events or results may differ materially from those contained in these forward-looking statements. Among the important factors that could cause future events or results to vary from those addressed in the forward-looking statements include without limitation, risks and uncertainties arising from the possibility that the closing of the transaction may be delayed or may not occur; difficulties with the integration process or the realization of the benefits of the transaction; general economic conditions in the regions and industries in which Intel operates; and litigation or regulatory matters involving antitrust and other issues that could affect the closing of the transaction. In addition, please refer to the documents that Intel files with the SEC on Forms 10-K, 10-Q and 8-K. The filings by Intel identify and address other important factors that could cause events and results to differ materially from those contained in the forward-looking statements set forth in this press release. Intel is under no duty to update any of the forward-looking statements after the date of this press release to conform to actual results.