Verizon reports 3Q earnings growth driven by customer demand for wireless and Fios services
Full Transparency
Our editorial transparency tool uses blockchain technology to permanently log all changes made to official releases after publication.
More of our content is being permanently logged via blockchain technology starting [10.23.2020].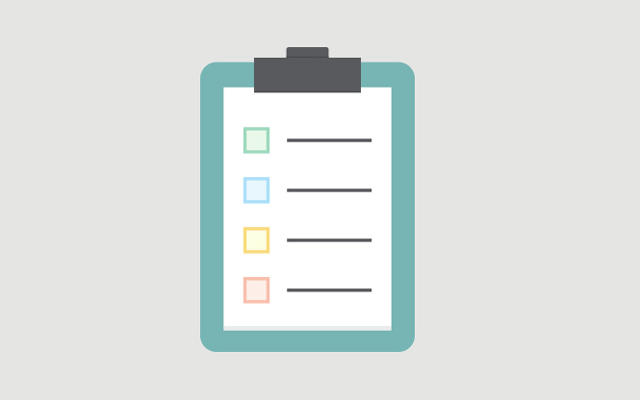 3Q 2015 highlights
(PDF of financial tables)
Consolidated
99 cents in earnings per share (EPS) and $1.04 in adjusted EPS (non-GAAP), compared with 89 cents per share in 3Q 2014.
$28.4 billion year to date in cash flow from operations.
Wireless
1.3 million net retail postpaid connections added in the quarter; low retail postpaid churn of 0.93 percent; 110.8 million total retail connections; 105.0 million total retail postpaid connections.
5.4 percent year-over-year increase in total revenues; 33.3 percent operating income margin.
Wireline
114,000 Fios internet and 42,000 Fios video net additions.
NEW YORK – Fueled by wireless and Fios connections growth and continued customer loyalty, Verizon Communications Inc. (NYSE, Nasdaq: VZ) today reported third-quarter 2015 earnings of 99 cents per share, or $1.04 per share on an adjusted basis (non-GAAP).
This compares with EPS of 89 cents in third-quarter 2014. Third-quarter 2015 earnings included a 5 cent per share non-cash charge due to a re-measurement triggered by a pension settlement accounting threshold.
"Verizon continues to grow earnings by delivering network reliability and superior value that continues to attract new customers," said Chairman and CEO Lowell McAdam. "Verizon Wireless posted another quarter of quality connections growth – even better than in the second quarter – while maintaining high customer loyalty and profitability. Meanwhile, Fios customer growth also improved from the previous quarter. We expect future revenue growth from mobile over-the-top video, including digital advertising, and the Internet of Things."
Verizon's acquisition of AOL Inc. in June is playing a key role in this future growth strategy. In September Verizon launched go90tm, a differentiated, mobile-first social entertainment platform.
In the first nine months of 2015, Verizon invested approximately $22 billion in spectrum licenses and capital for future network capacity, in addition to the $4 billion AOL acquisition. Over that same time, the company maintained its leverage ratio and returned more than $11 billion to shareholders in the form of dividends and share repurchases. Verizon's Board of Directors increased dividends for the ninth consecutive year in September.
Consolidated results
Total operating revenues in third-quarter 2015 were $33.2 billion, a 5.0 percent increase compared with third-quarter 2014. Current-quarter revenues include results from AOL. The comparable year-over-year growth rate excluding AOL (non-GAAP) would have been 3.1 percent.
Year-to-date consolidated revenue growth was 3.3 percent, after adjusting for the inclusion of AOL in the third quarter and the sale of the public sector business in 2014 (non-GAAP). On this same basis, Verizon continues to expect consolidated revenue growth of at least 3 percent for full-year 2015.
New revenue streams from the Internet of Things (IoT) totaled approximately $175 million in third-quarter 2015 and about $495 million year to date. In August Verizon launched hum tm, a telematics service that creates a smart, connected driving experience with an addressable market of 150 million vehicles in the U.S.
Cash flow from operating activities increased to $28.4 billion at the end of third-quarter 2015, compared with $23.2 billion at the end of third-quarter 2014. This year's cash flow included a non-recurring $2.4 billion related to the monetization of tower assets in the first quarter.
Excluding the tower transaction, free cash flow (non-GAAP, cash flow from operations less capital expenditures) totaled $13.5 billion at the end of third-quarter 2015. Verizon continues to expect full-year 2015 capital expenditures to range between $17.5 billion and $18.0 billion.
Verizon Wireless delivers profitable, quality growth
In third-quarter 2015, Verizon Wireless continued to deliver profitable, quality postpaid connections growth and low churn, which demonstrates high customer loyalty.
Wireless financial highlights
Total revenues were $23.0 billion in third-quarter 2015, up 5.4 percent year over year. Service revenues totaled $17.6 billion, down 4.1 percent year over year. Over the same period, equipment revenues increased to $4.3 billion, up from $2.5 billion, as more customers chose to buy new devices with installment pricing.
Service revenues plus installment billings increased 1.2 percent year over year. The percentage of phone activations on installment plans grew to about 58 percent in third-quarter 2015, compared with 49 percent in second-quarter 2015 and only 12 percent in third-quarter 2014. Verizon expects the percentage of phone activations on installment plans to increase to about 70 percent in fourth-quarter 2015.
In third-quarter 2015, wireless operating income margin was 33.3 percent, up from 31.9 percent in third-quarter 2014. Segment EBITDA margin on service revenues (non-GAAP, earnings before interest taxes, depreciation and amortization, divided by service revenues) was 56.4 percent, compared with 49.5 percent in third-quarter 2014. Segment EBITDA margin on total revenues (non-GAAP) was 43.2 percent, compared with 41.6 percent in third-quarter 2014.
Wireless operational highlights
Verizon Wireless reported 1.3 million retail postpaid net additions in third-quarter 2015, with improvements from second-quarter 2015 in the number of 4G smartphone and total postpaid phone net adds. These net additions do not include any wholesale or IoT connections.
Verizon added 889,000 4G smartphones to its postpaid customer base in third-quarter 2015. Postpaid phone net adds totaled 430,000 as net smartphone adds of 694,000 were partially offset by a net decline of basic phones. Tablet net adds totaled 818,000 in the quarter, and net prepaid devices declined by 80,000.
During the third quarter, 5.6 million phones were activated on device installment plans. Verizon has about 19 million device payment phone connections in total, representing approximately 22 percent of its postpaid phone base. Overall, more than 30 percent of Verizon's postpaid phone customers are on unsubsidized service pricing.
At the end of third-quarter 2015, the company had 110.8 million retail connections, a 4.3 percent year-over-year increase, and 105.0 million retail postpaid connections, a 4.9 percent year-over-year increase.
4G devices now constitute more than 76 percent of the retail postpaid connections base, with the LTE network handling approximately 89 percent of total wireless data traffic in third-quarter 2015 – an increase of about 75 percent in network data megabytes in the past year.
About 7 percent of Verizon's retail postpaid base upgraded to a new device in third-quarter 2015. In the past year, the number of 4G smartphones in Verizon's customer base has increased by about 34 percent, to 64.6 million. The company continues to see opportunities to upgrade its postpaid connections base of about 15 million basic phones and nearly 7 million 3G smartphones to 4G devices.
Customer retention remained high, with retail postpaid churn at 0.93 percent in third-quarter 2015, a year-over-year improvement of 7 basis points.
Wireless capital investment totaled $2.9 billion in third-quarter 2015 and $8.5 billion year to date, up 8.4 percent from a year ago, as Verizon continues to optimize its network. Densification plans, which include deployment of small cells, DAS (distributed antenna system) nodes and in-building solutions, are improving capacity in the near-term as Verizon prepositions its network for 5G.
Fios continues to drive wireline consumer revenue growth
In the wireline segment, Verizon's results were highlighted by continued revenue and customer growth for Fios fiber-optic-based services.
Wireline financial highlights
In third-quarter 2015, consumer revenues were $4.0 billion, an increase of 2.8 percent compared with third-quarter 2014. Fios revenues represented 79 percent of the total.
Total Fios revenues grew 7.5 percent, to $3.4 billion, comparing third-quarter 2015 with third-quarter 2014.
Wireline operating income margin was 6.2 percent in third-quarter 2015, up from 2.3 percent in third-quarter 2014. Segment EBITDA margin (non-GAAP) was 23.5 percent in third-quarter 2015, compared with 23.0 percent in third-quarter 2014.
Wireline operational highlights
In third-quarter 2015, Verizon added 114,000 net new Fios internet connections and 42,000 net new Fios video connections. Both are increases from second-quarter 2015. Verizon had totals of 6.9 million Fios internet and 5.8 million Fios video connections at the end of the third quarter, representing year-over-year increases of 7.2 percent and 5.0 percent, respectively.
Fios internet penetration (subscribers as a percentage of potential subscribers) was 41.7 percent at the end of third-quarter 2015, compared with 40.6 percent at the end of third-quarter 2014. In the same periods, Fios video penetration was 35.6 percent, compared with 35.5 percent.
By the end of third-quarter 2015, two-thirds of consumer Fios internet customers subscribed to Quantum, which provides speeds ranging from 50 to 500 megabits per second. The highest rate of growth is in the 75-megabit-per-second tier, to which one-fourth of Quantum customers subscribe.
Verizon Enterprise Solutions helped clients around the globe drive growth and business performance, manage risk and improve the customer experience in the third quarter. The company deployed innovative enterprise-grade network, cloud, security, IoT, mobility and other business solutions for some of the world's leading brands, including Ciena, Darden Restaurants and Waste Management; energy and utility clients Valero, E.ON, National Grid and Hawaiian Electric Industries; insurance clients Ageas and ACE Group; manufacturing and building clients Terex Corporation, Diebold, Incorporated, and Gilbane Building Company; healthcare clients Eli Lilly and Company, and Visiting Nurse Service of New York; and government and non-profit clients U.S. Army Reserve Command and the National Sheriffs' Association.
Wireline results include operations being sold to Frontier Communications Corp. in the non-contiguous states of California, Florida and Texas, as Verizon seeks to focus wireline efforts on the East Coast. Verizon's consolidated balance sheet reflects these operations as assets held for sale until the transaction's closing, expected at the end of first-quarter 2016.
NOTE: See the accompanying schedules and www.verizon.com/about/investors for reconciliations to generally accepted accounting principles (GAAP) for non-GAAP financial measures cited in this document.
####
Forward-looking statements
In this communication we have made forward-looking statements. These statements are based on our estimates and assumptions and are subject to risks and uncertainties. Forward-looking statements include the information concerning our possible or assumed future results of operations. Forward-looking statements also include those preceded or followed by the words "anticipates," "believes," "estimates," "hopes" or similar expressions. For those statements, we claim the protection of the safe harbor for forward-looking statements contained in the Private Securities Litigation Reform Act of 1995. The following important factors, along with those discussed in our filings with the Securities and Exchange Commission (the "SEC"), could affect future results and could cause those results to differ materially from those expressed in the forward-looking statements: adverse conditions in the U.S. and international economies; the effects of competition in the markets in which we operate; material changes in technology or technology substitution; disruption of our key suppliers' provisioning of products or services; changes in the regulatory environment in which we operate, including any increase in restrictions on our ability to operate our networks; breaches of network or information technology security, natural disasters, terrorist attacks or acts of war or significant litigation and any resulting financial impact not covered by insurance; our high level of indebtedness; an adverse change in the ratings afforded our debt securities by nationally accredited ratings organizations or adverse conditions in the credit markets affecting the cost, including interest rates, and/or availability of further financing; material adverse changes in labor matters, including labor negotiations, and any resulting financial and/or operational impact; significant increases in benefit plan costs or lower investment returns on plan assets; changes in tax laws or treaties, or in their interpretation; changes in accounting assumptions that regulatory agencies, including the SEC, may require or that result from changes in the accounting rules or their application, which could result in an impact on earnings; and the inability to implement our business strategies.