Verizon Small Business Days returns with Tech Check, promotions, and new Small Business Workshops
Small Business Days (August 7-13) includes a complimentary Tech Check and promotions, including a free 5G phone when you switch

 

To provide greater assistance to small businesses, Verizon launches the first in a series of nationwide Small Business Workshops in advance of Small Business Days
Full Transparency
No Updates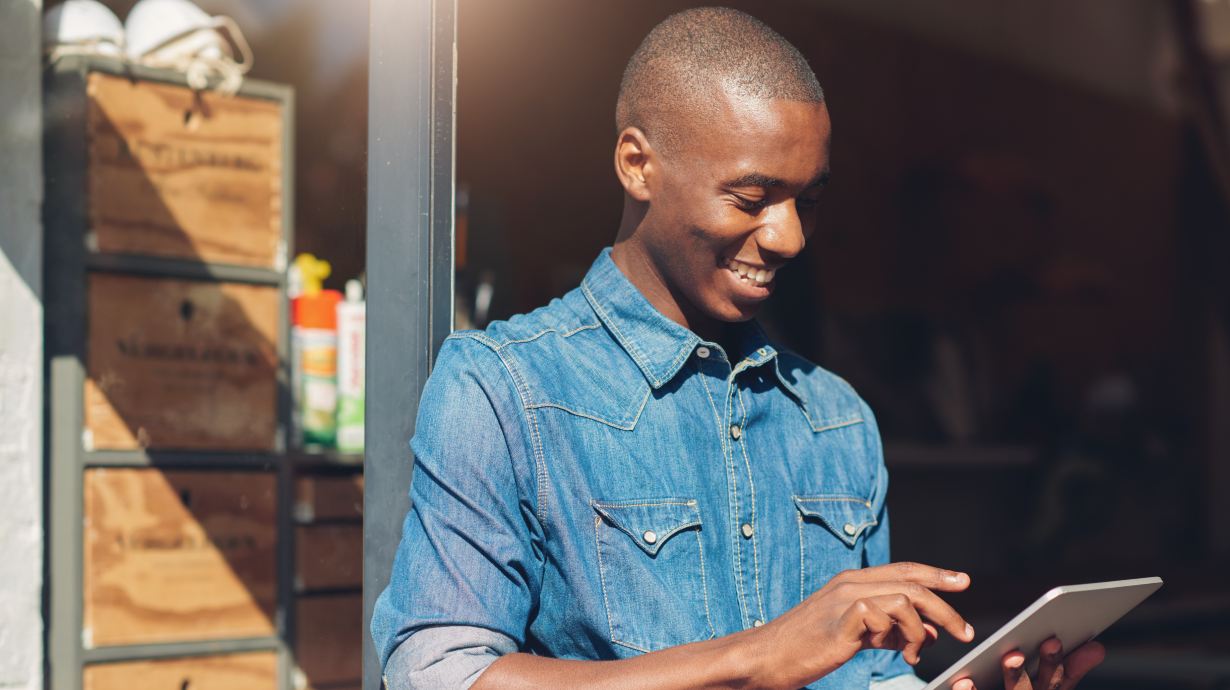 NEW YORK - Today, Verizon Business announced the next installment of Small Business Days, aimed at providing small business customers with the necessary technology and tools to kickstart their mobile communications, connectivity, and security needs. Launched in 2021, Verizon's Small Business Days is a recurring program dedicated to helping small and midsize businesses through advice and best-in-class offerings.
From August 7 through 13, small and midsize businesses can meet with a Verizon Business expert to receive a complimentary Tech Check across critical areas of their business. Business owners will hear advice on connectivity and security and receive personalized technology recommendations that suit their specific needs.
This push to drive innovation has been a consistent theme for small businesses over the past several years as according to the latest Verizon State of Small Business Survey, 61% of small and midsize business respondents have implemented digital tools and technology over the past two years to change their processes and improve customer experiences. Verizon Business experts work with small businesses every day to help them navigate these changes, and Small Business Days provide a unique opportunity for all businesses to benefit from their counsel.
Small and medium-sized businesses can take advantage of special promotions during this time, including a free 5G phone when you switch to Verizon with a new line, no trade-in required. Plus, save up to $300 when you bring your number to help cover your costs to switch (select data plan req'd for both offers). They can also receive a great deal on offerings such as Verizon's award-winning wireless LTE and 5G Business Internet solutions.
Local Events to Drive Small Business Education and Networking
In advance of Small Business Days, Verizon Business and Verizon Small Business Digital Ready, Verizon's free online resource focused on helping small businesses succeed in today's digital economy, are kicking off a nationwide series of educational sessions on digital and social media marketing, women and minority business certification, and personal branding.
Verizon Small Business Digital Ready is part of Verizon's goal to support 1M small businesses by 2030 with the resources to thrive in the digital economy as part of its responsible business plan, Citizen Verizon.
The new Verizon Business Small Business Workshop Series events will bring in industry experts and provide local business owners the opportunity to learn new skills, network with other business owners and learn about other resources in their own community. The program is open to all, but with a focus on advancing women and minority-owned businesses. At these events, small business owners will be able to hear from experts, local community business leaders, and Verizon Business experts on the tools and strategies needed to grow their businesses. Pre-registration is available here for a limited number of attendees.
"At Verizon Business, we focus on the "Four Cs" that small and midsize businesses need to succeed – connectivity, cybersecurity, collaboration, and the cloud. These events are an opportunity to show our support of the fifth C, namely community," said Aparna Khurjekar, Chief Revenue Officer, Business Markets & SaaS at Verizon Business. "Establishing these local events as an ongoing effort emphasizes our commitment to supporting the ongoing success of small businesses throughout the country."
The initial eight in-person events take place August 2 through 4 in San Francisco (8/2), Dallas (8/3), Atlanta (8/3), Chicago (8/3), Houston (8/4), Charlotte (8/4), Sacramento (8/4) and Detroit (8/4), with additional events to be announced in the coming weeks.