Verizon spreads holiday cheer with Kansas City Sports Stars through Random Acts of Kindness
Verizon spreads holiday cheer with Kansas City Sports Stars through Random Acts of Kindness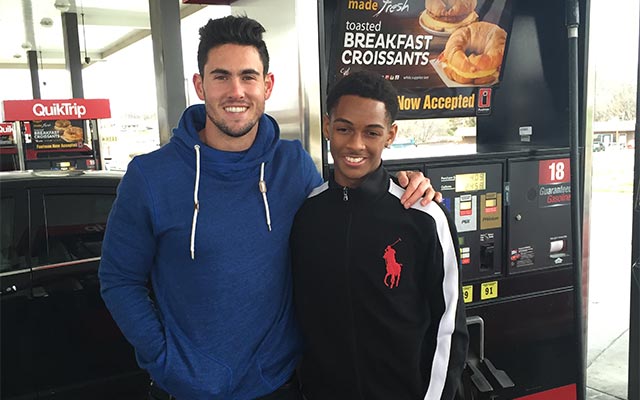 On December 14 2015, Verizon partnered with Kansas City NFL stars Derrick Johnson, Aaron Murray, and Kansas City professional soccer player Graham Zusi to bring joy to unsuspecting strangers through simple random acts of kindness.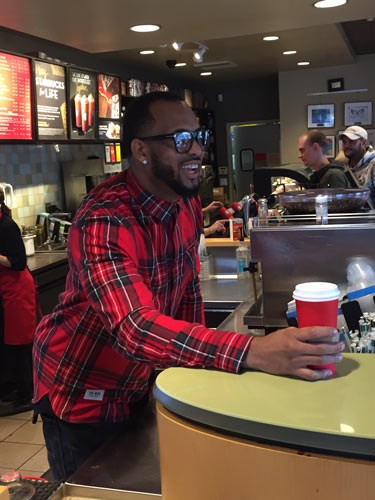 Paying it forward with small gestures of kindness is one of the easiest ways to spread holiday cheer. To help ignite the holiday spirit in Kansas City, Verizon partnered with a few Kansas City sports stars to make their way around town, performing random acts of kindness to brighten peoples' days.
Players approached customers at coffee shops, toy stores and gas stations, offering to pick up their bill. Murray and Zusi also stopped by an elementary school to pass out candy canes and wish students a happy holiday. It quickly became evident that these simple acts – be it $100 in toys or a $5 cup of coffee – were the highlight of these Kansas Citians' day.
"People have been great and they're loving the random acts of kindness. It's a nice way to give back in the community and have some fun," said Murray.
Derrick Johnson's offer to pay for the cart of gifts from Toys "R" Us for one local couple meant more than Johnson could have ever imagined. When he approached the pair with his offer, they explained their grandson, who always wore Johnson's jersey number, had passed away a few years ago. For them, Johnson's offer was not only a generous act of holiday kindness, but also a touching tribute to the memory of their grandson.
Verizon is continuing to pay it forward this holiday season, with similar acts of kindness in St. Louis next week. Follow #STLKindness on Twitter for more information