Get Runway Ready With Designer Cell Phone Cases
Whether it's a chic scarf or the perfect pair of earrings, true fashionistas know accessories make the outfit. That's why we've taken some of the hottest designer looks from the runway and put them on one of the most important accessories of all—your cell phone. Here are some designer cell phone cases from Verizon Wireless that are sure to transform your phone into your most stylish accessory: Juicy Couture Phone Cases ($34.97) - Juicy Couture's hard case and soft touch overlay provide your phone with stylish yet serious protection. - The vibrant and colorful patterns offered will ensure your look is always on trend.
- Available for iPhone 4/4S.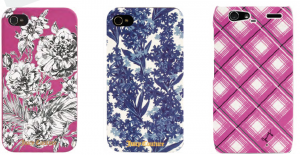 Vera Bradley Phone Cases ($34.97) - The classic, colorful patterns from Vera Bradley can now brighten up your cell phone and help you coordinate with your Vera Bradley handbags and accessories. - The soft touch, hard protective covers will keep your phone safe and stylish. - Available for iPhone 4/4S.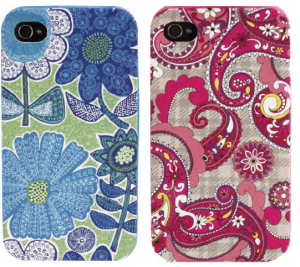 Whatever it Takes High Gloss Silicone Case ($34.99) - These unique cases feature artwork created and donated by celebrities including Kayne West and Katy Perry. - Proving that giving back is always in style, proceeds from these stylish covers have helped raised $4.6 million for charities that help alleviate poverty, combat HIV/AIDS, protect the environment and more. - Available for Samsung Galaxy S III. Also check out our recommended fashion apps for Apple and Android devices. For more Verizon Wireless news, subscribe via RSS feeds in the right rail.