Verizon's 4G LTE Network Expands in Kansas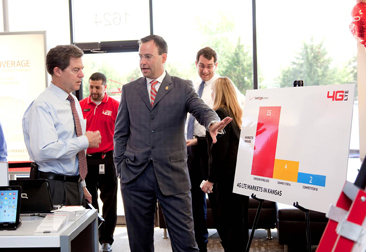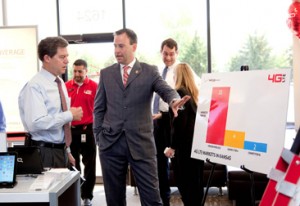 It's been an exciting day in Kansas! Kansas Governor Sam Brownback joined Verizon Wireless Kansas/Missouri region president Brendan Fallis at a press conference in Hutchinson, KS today to celebrate the arrival of Verizon's 4G LTE network in Hutchinson, as well as our ongoing commitment to giving residents in rural Kansas access to the nation's largest 4G LTE network.
Held at our store in Hutchinson, the announcement highlighted Kansas as a major part of our efforts to bring 4G LTE to 400 markets by the end of the year.
Our continued investment in Kansas' infrastructure has included expanding 4G LTE to those living in the state's top 20 most populated cities and numerous rural areas, as well as prioritizing broadband access through HomeFusion 4G LTE Internet services.
We also announced Kansas 4G LTE launches in Lawrence, Emporia and Coffeyville, as well as expansions in Hays, Salina, Topeka and Louisburg, this month.
Investments in Kansas, which total $443 million since 2000, align effectively with Gov. Brownback's Economic Development initiatives, under which he lists working with the private sector to expand the state's broadband network as a priority.
On a national level, we've introduced 4G LTE to more than 75 percent of the U.S. population in more than 371 markets.
Send me a tweet at @VZWbrenda if you're enjoying Verizon's 4G LTE network in Kansas!