Full Transparency
Our editorial transparency tool uses blockchain technology to permanently log all changes made to official releases after publication. However, this post is not an official release and therefore not tracked. Visit our learn more for more information.
More of our content is being permanently logged via blockchain technology starting [10.23.2020].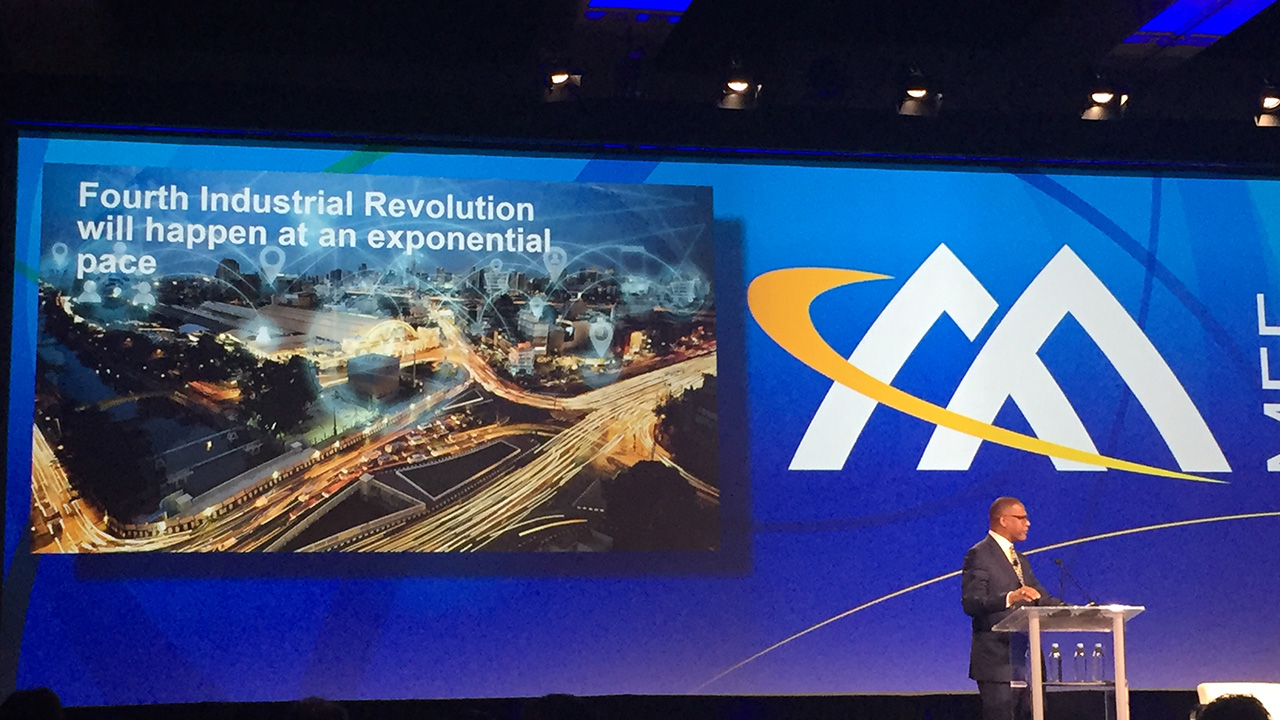 Verizon Partner Solutions' Eric Cevis was a keynote speaker at both Capacity Europe and MEF 2018 in recent weeks. I sat down with him to get his take on what's going on in the wholesale market, and where he is focusing his attention as we get to the end of 2018.
What milestones has the wholesale industry achieved over the past year or so, and what do you anticipate going forward?
I think the biggest change I've seen in the wholesale market recently is the move towards customer experience transformation and partnership. Partnering with our customers helps us to gain a greater understanding of how we can give them an advantage in their markets, and is what informs our investment decisions and our future roadmap. We are fortunate to have an enormous amount of experience and expertise at our disposal, as well as a great variety of innovative products and services that really can change our customers' business opportunities. But the magic only happens when the relationship moves beyond the transaction, and our customers become our partners.
I think we've also seen the benefit of the industry working together to effect change over recent months – and particularly when it comes to developing common standards. Organizations like the MEF and other bodies are making great progress in this area. And, at the end of the day, this is about making it easy for us to support our customers, so it's good for everyone. We need to keep this up.
In terms of what I anticipate going forward, digital is the future, particularly as a business enabler. And we are in exciting times - just think about the impact IoT, AI, VR is already having around the world – you can probably multiply that a thousand-fold over the next ten years, and particularly when you put these technologies in the context of a 5G world.
What is the opportunity in 5G networks?
There's no doubt that 5G - fifth generation wireless technology - will have a massive impact on how we live, learn, work and play. Autonomous cars, smart communities, the industrial Internet of Things (IoT), immersive education—they will all rely on 5G in the not too distant future. 5G will usher in the fourth industrial revolution, paving the way for unprecedented innovations that will reshape the world.
5G is all about speed and massive bandwidth, offering greater opportunities for connectivity and improved network reliability. We're talking more bandwidth and higher speeds than today's 4G LTE networks, and with network latency – or lag –many times faster than the blink of an eye. It's not so much a technology evolution as a revolution.
We think 5G will be completely transformative, and its potential limited only by our imaginations and ambitions. Many of the use cases for 5G technology literally haven't been invented yet.
Let's think about the Internet of Things (IoT), the rapidly expanding number of devices that collect, transmit and share data via the internet. It's anticipated that, by 2020, more than half of all new businesses will rely on IoT to cut costs, build efficiencies and grow their bottom lines. But for IoT to realize its limitless potential, 5G is critical. And then think about what 5G means for VR – and the potential use cases for that. It's connectivity in real-time. 
When it comes to the wholesale space, it's the same thing. 5G will be transformative, and it's all about taking its potential to the max. We already offer a robust IoT offer to our wholesale customers – 5G will, we think, enable us to take this to the next level. What else? The next few years will decide. But the critical thing to understand is that from the Verizon perspective, 5G is not just a concept – it's real. We launched our 5G Home service in early October to four U.S. cites, and switched on our first 5G customers. So we're not just talking the talk, we're walking the walk. We've been a 5G pioneer, and now we are an activator. These are exciting times.
What are the prospects for the Internet of Things? Will it breed a new network of wholesale partnerships and services?
5G, as previously mentioned, will be an obvious catalyst for the IoT market, and IoT is at the core of digital transformation, as shown by Verizon's own 2017 "State of the Market: Internet of Things" report, which showed that 73 percent of executives are either researching or currently deploying IoT (in 2017). Manufacturing, transportation and utilities made up the largest percent of investments, while insurance and consumers represented the fastest areas of spending growth. Most importantly, the report showed that the economics of IoT are increasingly compelling - and the B2B space will benefit first, generating nearly 70 percent of potential value enabled by IoT.
The rising complexity of innovations like IoT has intensified the need for wholesale data services, and increased demand for flexible and scalable solutions that can handle the technological requirements needed to support the business trends of today, as well as in the future. Verizon's ThingSpace IoT platform consolidates essential IoT functionalities into a single access point.
With the IoT market evolution already accelerating in 2018, wholesale telecoms companies are beginning to increase the scale and scope of their portfolios. They are looking to provide more value-adds beyond standard network solutions by launching new services that best fit their customers' capabilities and infrastructures. These wide-ranging suites seek to further enhance orchestration and connectivity across platforms and networks. Additionally, as global providers align on standardization, IoT and enterprise mobility ecosystems will converge to support application development and device and connectivity management.
The Internet of Things, supported by a strong infrastructure of technology, can have a significant and immediate value impact on the organizations that choose to invest the time, money and resources required for successful implementation. 
Is software defined networking (SDN) achieving its potential?
SDN is really about meeting market demands, which are evolving with the upsurge in demand for mobile devices and cloud computing, leading companies to look for more flexible networking solutions to help capitalize on the promises of the dynamic marketplace. SDN IS the next shift in networking technology capabilities, helping organization increase business agility and accelerate innovation. It has the potential to overcome the many limitations of traditional networks through cost-effective, dynamic routing that is ideal for today's high-bandwidth applications. Essentially, SDN focuses on separating the network's control function (that decides where the traffic is sent) and forwarding function (the underlying systems that do the forwarding) - thus allowing both to be better utilized easily. This allows centralized, software-based control of network functions using cost-effective, general-purpose hardware.
Verizon has been a leader and active participant in Software Defined Networking industry forums and is implementing SDN technology into our networking service platform which will enhance our ability to provide industry leading products and services. SDN enables our customers to address key business challenges and move more functionality into software, fine-tune traffic and treat network resources as "on demand".
Which wholesale sectors are ripe for innovative approaches and diversified returns?
For us, every sector of the wholesale market is ripe for innovation – we must constantly challenge ourselves to look at our business and see how we can do things differently, better, more efficiently, to better serve our customers. Connectivity remains at the heart of what we do, but as you've seen from us over recent years, we are also focusing on delivering technologies like SDN and IoT to our customers, as they are transforming how they do business. 
Are emerging markets more of a source of opportunity or risk? And what innovations are necessary to succeed in hyper-competitive, mature markets?
From our perspective, it's not about whether a market is emerging or mature, it's about ensuring we can support our customers' needs. We work with companies all around the world, as a global wholesale partner of choice. Our mission is to deliver a better experience on a better network, and connect customers to the digital world, and every day we deliver connectivity services such as Ethernet, voice and Internet solutions in 2,700 cities across the globe. We're constantly evaluating risk v opportunity, but it's really all about ensuring we can help our customers realise the promise of the digital world, wherever they may be.
Find out more about how Verizon Partner Solutions can help your business.
For related media inquiries, please contact story.inquiry@one.verizon.com