Blockchain could be a boon for musicians, filmmakers and video game creators
The new technology is changing the way entertainment is done.
Full Transparency
Our editorial transparency tool uses blockchain technology to permanently log all changes made to official releases after publication. However, this post is not an official release and therefore not tracked. Visit our learn more for more information.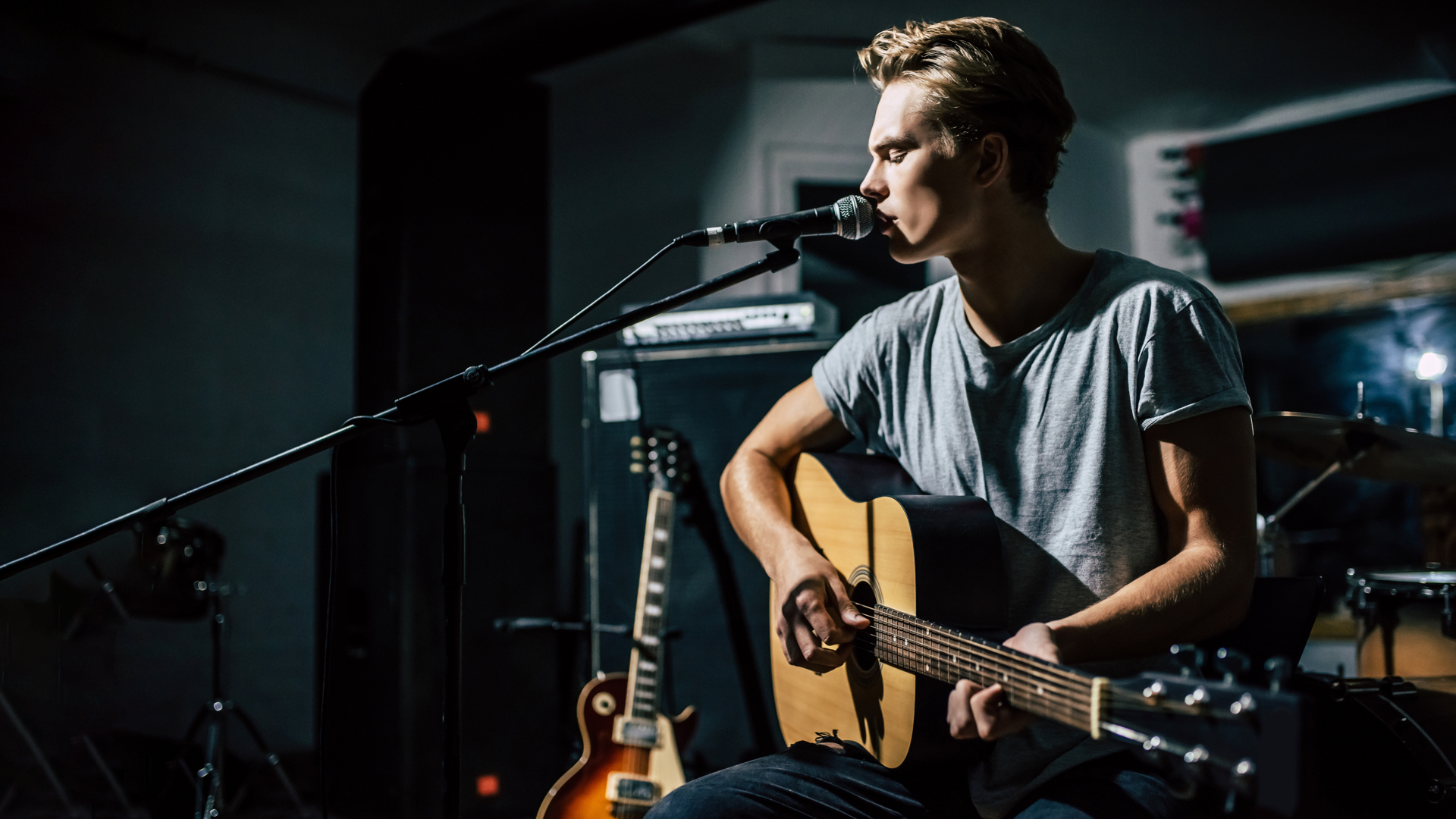 A year ago, Brooklyn-based producer and rapper Julian Xtra was looking for ways to connect with a new audience. Facebook and Instagram had been worthy distribution points, but their algorithms' continual changes made it hard to find new listeners.
Admittedly obsessed with cryptocurrency and blockchain, Xtra joined Vezt, which enables the artists, songwriters, and producers direct access to funding from their fans in exchange for royalties. After an "Initial Song Offering" to raise money, Vezt helps distribute artists' songs on digital platforms and promote the content. 
To convince fans to invest, Xtra sold the opportunity's unique benefits: "If you want to hold some of the rights to my songs, it's basically like a Kickstarter or crowdfunding site, except you'll actually have a stake in this. Instead of getting a free album, you're going to have a portion of this song."
Startups test the blockchain model
Several startups like Vezt are using blockchain to create distribution platforms with greater transparency that give proper compensation and credit to the appropriate individuals. FilmChain works similarly, using blockchain to encourage transparency throughout the development and distribution processes. The Xaya gaming platform enables developers to host software using a decentralized system that requires no servers.
The entertainment industry has long suffered from issues of ownership and confusion about attribution. The implementation of blockchain could lead to more equitable, transparent systems that detail the individuals entitled to compensation and why.
Working with Vezt, Xtra has raised thousands of dollars. Now he can afford online ads on social media sites, which "helps me get more fans, and get larger streams, and start getting payouts for the people who bought [rights in those offerings]." He's been able to buy some ads on YouTube, which have led to five figures of new views. The most expensive ad was "pushing 90,000" views for his song "Everybody Eatin'."
"We use blockchain as a digital repository that shows each transaction – when and where [it occurred] – and that goes into the blockchain," said Steve Stewart, co-founder of Vezt. "It's a third-party repository that you can access and see at any time."  To do that, "we drop a transaction hash into the blockchain – showing who bought what and when." (A hash is a function that converts an input of letters and numbers into an encrypted output.) All that is recorded in a place where everybody can see it, thus guaranteeing transparency.
Xtra is confident that the Intellectual Property Rights for his songs are now protected, no matter how many individual fans purchase small pieces of various songs via the ISO process. "Without blockchain technology, it would be very difficult to track that," noted Xtra.
Gaming and blockchain
Startup video games are also utilizing blockchain, but often with different purposes. Gaming apps that exploit the distributed ledger technology started to gain traction in 2014, when players started to earn bitcoin money by playing the games Huntercoin and CryptoKitties. In both cases, distributed ledger technology has served as a public financial transaction database.
Huntercoin is a massive multiplayer online game, in which gameplay is incentivized by cryptocurrency rewards. CryptoKitties allows anyone within the Ethereum cryptocurrency network to purchase or sell breedable cartoon kittens. (Ethereum is a blockchain-based, money trading platform.)
The decentralized structure of the Ethereum network disallows the alteration of ownership or production of fraudulent kittens, providing value to the kittens as collectibles with scarcity and rarity. CryptoKitties is essentially the first Ethereum-based decentralized Pokemon-like game, in which users collect and breed digital kittens. 
Film and blockchain
Filmchain utilizes an Ethereum network to collect and allocate revenue from TV, digital and film.
Xtra says Vezt has been a nice way to leverage the blockchain technology. Some people have discovered him through Vezt and become fans, while others have listened and thought: "'This sounds like it would sell,' and then decided to take a chance."
"We could just go ahead and do Kickstarters or Indiegogo, but that always felt like begging to me, and it is usually not very effective," he said. "This is about giving people a stake; both an emotional and financial connection."
For more information, see:
How blockchain is Disrupting Traditional Media and Entertainment
For related media inquiries, please contact story.inquiry@one.verizon.com