Cool tech gifts for kids and teens
If you're pinched for time and searching for thoughtful yet cool tech gifts for kids—with good digital parenting in mind—we've got you covered.
Full Transparency
Our editorial transparency tool uses blockchain technology to permanently log all changes made to official releases after publication. However, this post is not an official release and therefore not tracked. Visit our learn more for more information.
Add inflation, economic uncertainty and the events of a turbulent year to the usual holiday stress, and it's no wonder you're feeling more pinched for shopping than ever before. Or maybe you're simply taking time to be thoughtful about what you're buying. Either way, we've got a verified list of the best cool tech gifts for kids from our digital parenting and safety experts and the Verizon product team.
Because while phones and laptops for teens are cool, so are tablets for younger kids…
"There's so much cooler stuff," says Verizon's gadget guy, George Koroneos.
How do we define cool tech? It's anything that aligns and supports your kid's interests, their emotional well-being, and your confidence as a parent raising kids in a digital world. And that's just fun.
So if you're looking for something that's cool for them and good for your parenting, read on.
Tech gifts for kids
Anytime new tech enters the house—especially gifts—it provides an opportunity to talk about the house rules around using it. That conversation includes where and when it can be used, what it can be used for, and whether a parent should be present. This sets the precedent early on that technology isn't just something you get and go use on your own. It also comes with ongoing conversations about how to use it responsibly.
Here are a few things to consider when you're looking at tech gifts for kids:
Purpose: What does your child want to use it for? Does it align with their hopes and goals for who they want to be? Are they ready for the responsibility? For example, can they keep devices charged? Do they turn things off when asked?
Your child's interests: Are they into gaming? Learning how to code? Will the device support or distract them from their interests?
Age-appropriateness: What's the age range for the device? Does it come with parental controls if needed?
Ease of use: Was it designed with kids in mind?
Cost: Is it durable and affordable?
House rules: What are the house rules around using tech? Does your family have an Online Safety Agreement? We've got you covered with an agreement here so you can put it in writing and put it on the fridge.
Once you've talked through those questions, here are a few options to consider: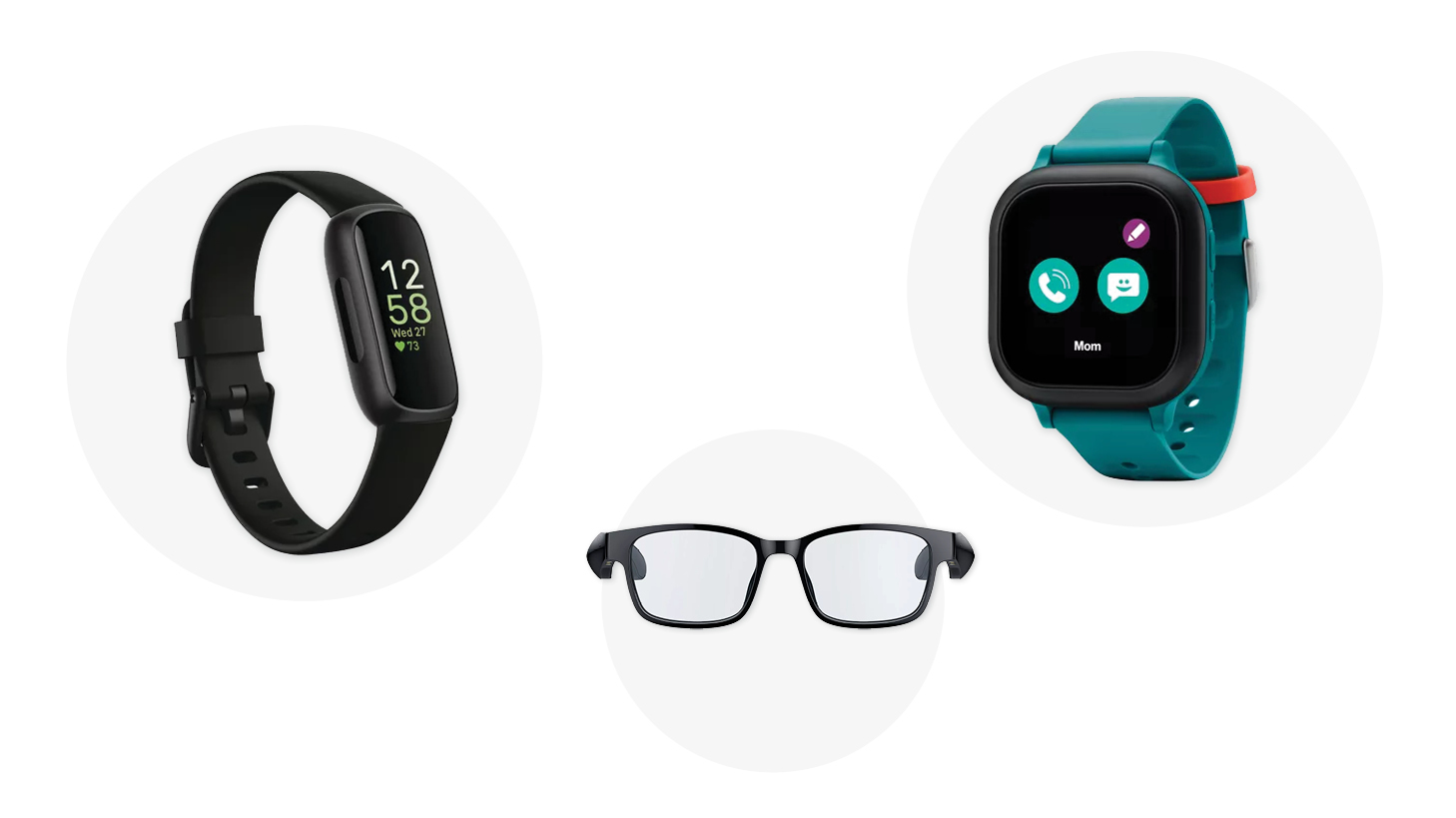 Wearable tech
Smartwatches and fitness trackers are now ubiquitous, and a smartwatch is often a kid's first connected device before they're ready for a phone. Over time, these devices can help parents decide if and when a child is ready for the big stuff, like a smartphone, tablet or laptop. Plus, with GPS technology built into smartwatches, parents can check to make sure their kids got to school, for example, or to a friend's house.
Parenting in a digital world pick: GizmoWatch 2
Parents love the GizmoWatch. The GizmoWatch 2 earned USA Today's 2022 Editor's Choice Award, and if you're a Verizon customer, it's also the easiest one to get started with. Kids can pick it up and figure out how to use it right away. Built-in parental controls and features such as a weather app, fitness tracker and physical games make it a win for both parents and kids. The GizmoWatch also provides features that can help kids stay organized and on top of their day, set daily reminders, or set physical activity and step-count goals.
Wearable tech for teens
Razer Anzu Smart Glasses Frame Bundle With Blue Light Filter and Polarized Lenses
If your teen is thinking about smart glasses, these are fun. Think of them as wireless earbuds built into frames: They're great for hands-free listening to music and podcasts. Plus, the blue light filter helps reduce eyestrain, and a Bluetooth connection delivers high-quality sound for mobile gaming or homework time.
For younger teens, the Fitbit Inspire 3 is so easy to use that it's a great choice for first-time users. Plus, with a Premium subscription, teens can access a variety of programs—guided meditations, exercises and more—to keep healthy habits on track.
Is your teen ready for a fitness tracker upgrade? In addition to tracking steps and heart rate, the Fitbit Sense 2 has sensors to track stress. Your teen can get a picture of how and when their body responds to certain stressors, and also get insights on how they're sleeping to help them get a better night's sleep.
Tech gifts for teens
Whether it's gaming or finding a few key accessories to make the daily routine a little easier, you can find something for your teen—and your budget.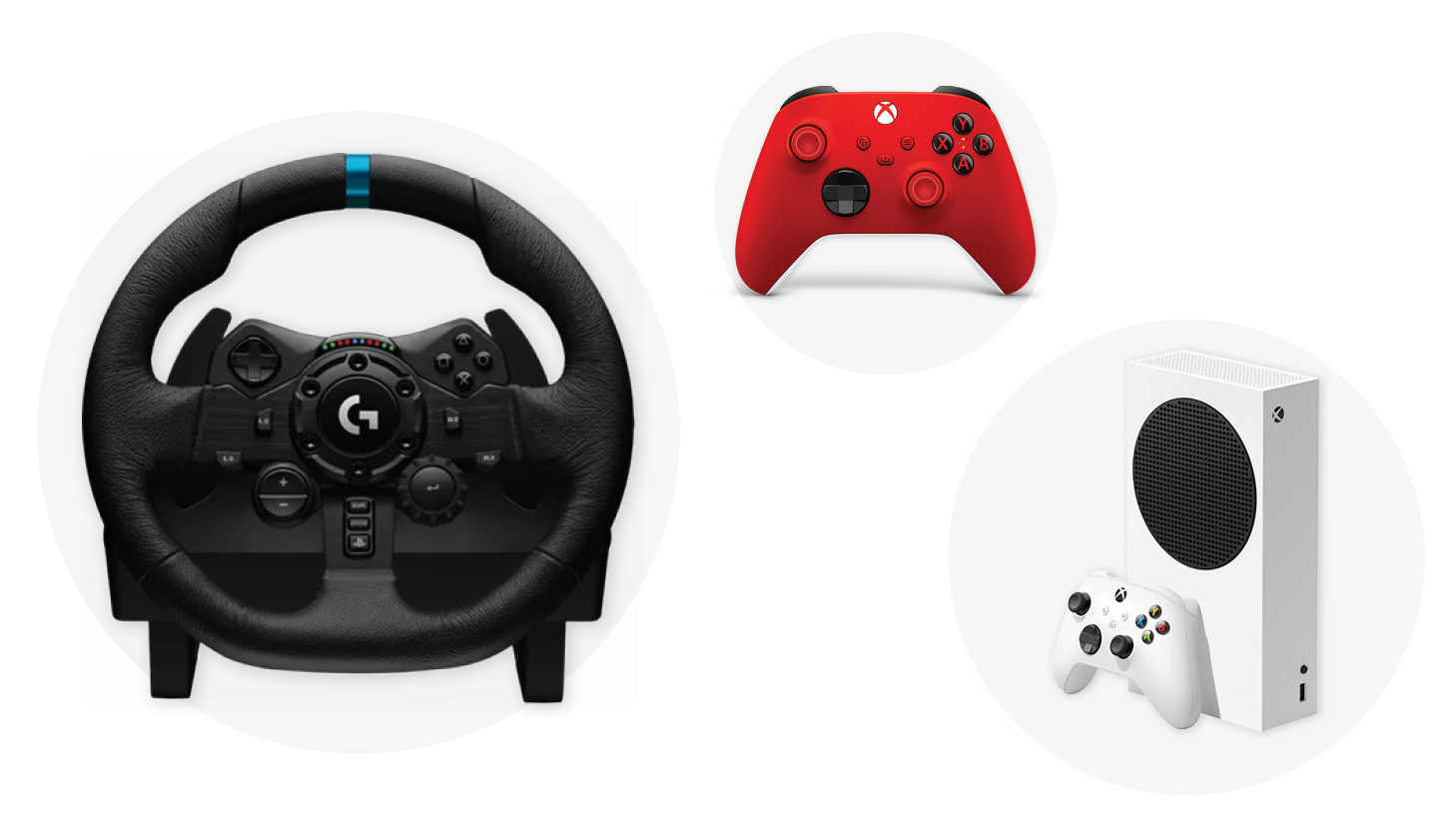 Gaming consoles
If there's a gamer in your life, they probably know what kind of console they want. If they don't, look for a console that's compatible with the rest of their gaming gear, then check out some of these specific features to see if there's something that could level up the experience.
A complete gaming system, the Series comes with 24 months of Xbox Game Pass and also lets you play games from four generations of Xbox.
Xbox Wireless Controller Pulse Red
For expert gamers, this controller has sculpted surfaces for enhanced comfort, and textured triggers and bumpers. This one's a fiery Pulse Red; previous versions included Carbon Black, Robot White and Shock Blue.
Logitech - G923 Racing Wheel and Pedals for Xbox Series X|S, Xbox One and PC - Black
Perfect for driving games, this controller includes a wheel and pedals and provides force feedback.
Available for Android, iOS and universal systems, this ergonomically designed controller makes for a comfortable gaming experience.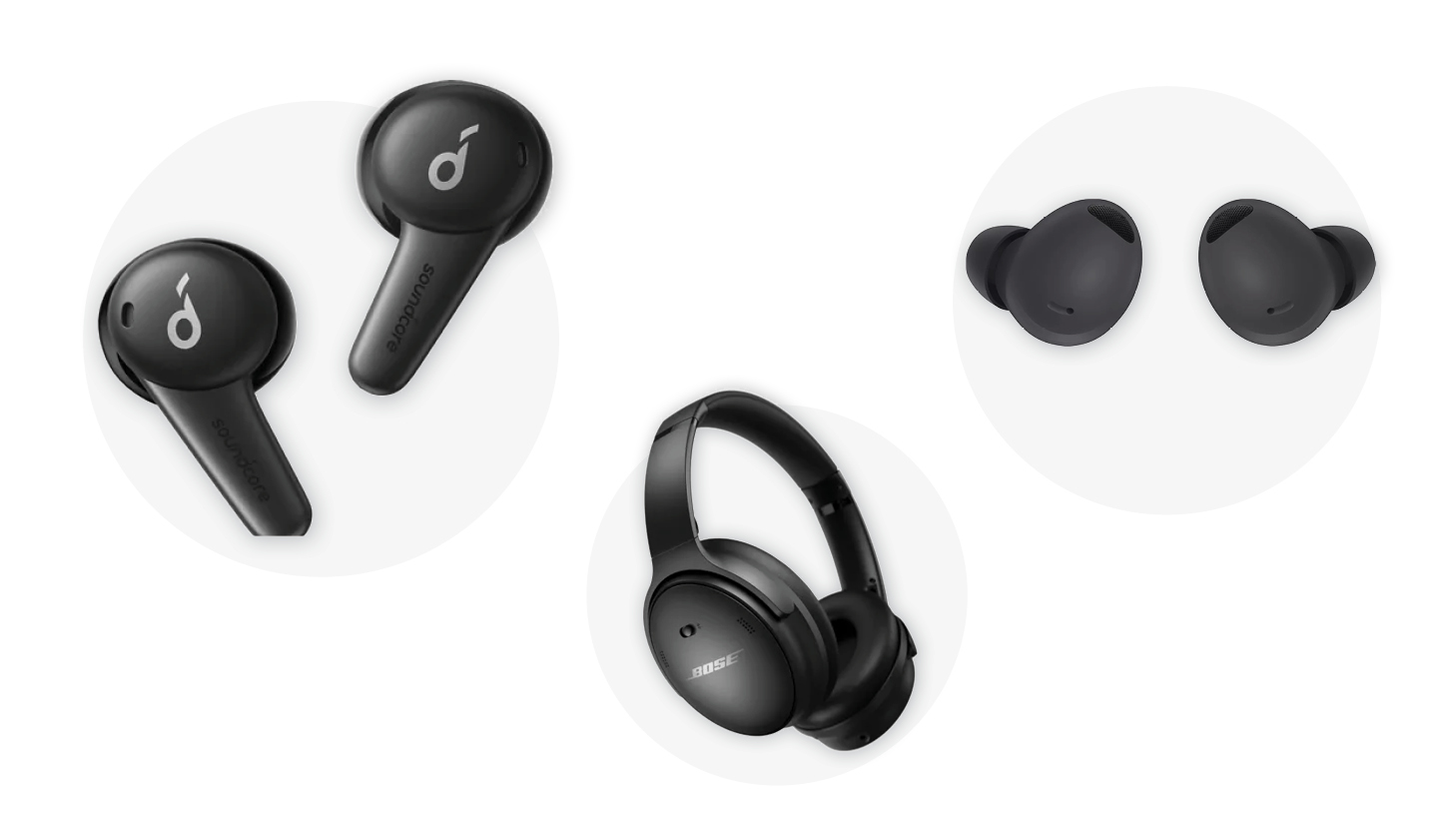 Headphones
When it comes to headphones for kids, the cool factor is important, but from a parenting perspective, here are a few more things to consider:
Volume control. Is there an easily reachable volume control? As audio levels change from device to device, it's important to keep this feature in mind to protect your child's hearing.
Comfort. Kids can be picky about what they wear, so look for headphones that are comfortable with soft, cushioned ear cups. 
Durability. Kids are kids, so it's important to choose headphones that are durable. Look for a sturdy design and reinforced cables.
Some top picks:
Anker Soundcore Life Note 3S True Wireless Earbuds
Powerful sound at an affordable price (after all, these tend to go missing from backpacks). These earbuds include noise reduction technology to block out background noise. They also come with a sleeping mode, which produces sleep-inducing white noise that studies show can help improve sleep.
Samsung Galaxy Buds 2 Pro Graphite
If you're looking for a sure thing, these new earbuds are one of the top-reviewed products this year.
Bose QuietComfort 45 Headphones
These super lightweight but durable on-ear Bluetooth headphones are designed for all-day comfort and include built-in noise canceling technology.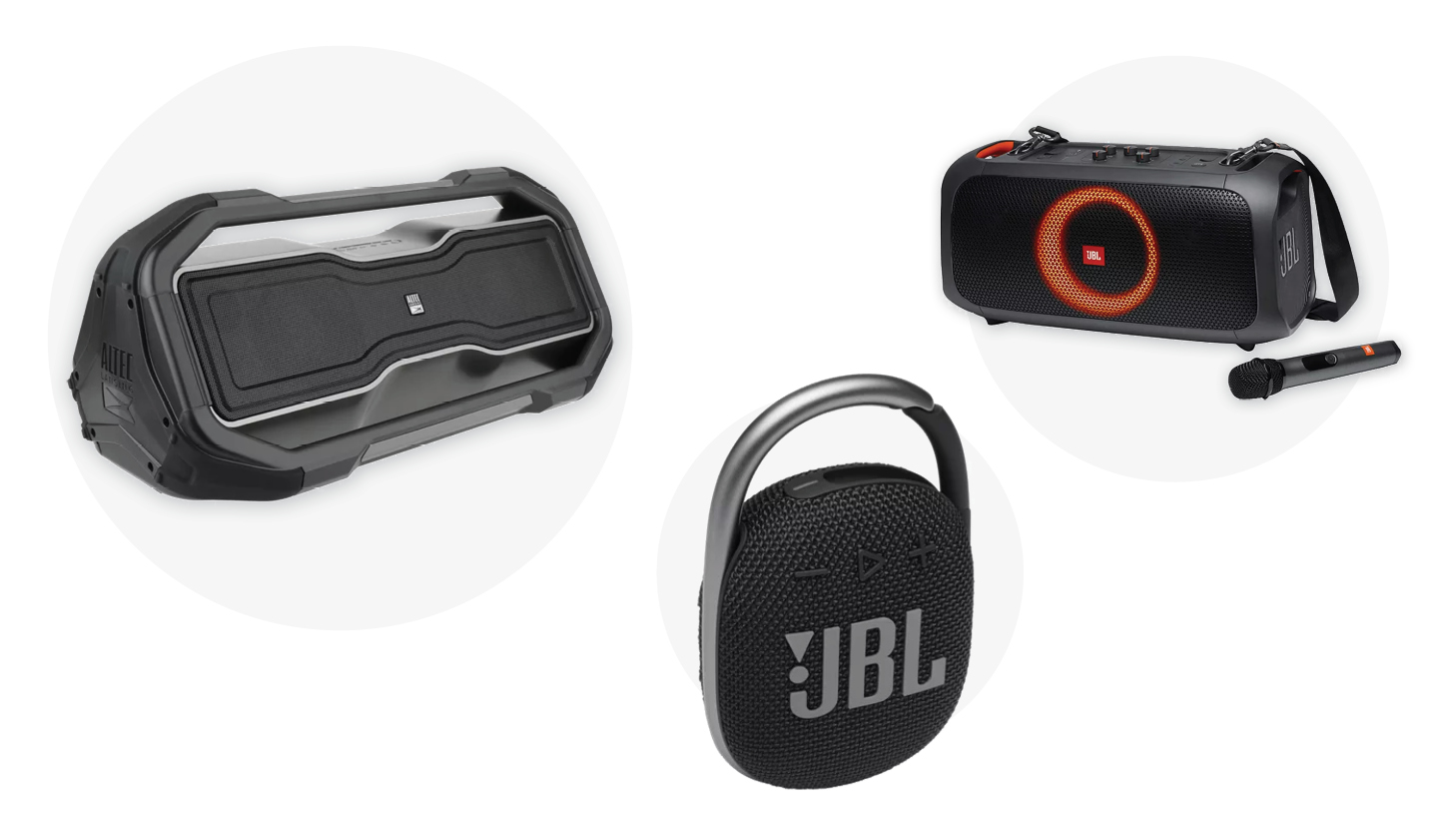 Bluetooth speakers
Bring back family karaoke night! Streaming music and dancing in the kitchen after dinner can go a long way when it comes to spending time with your kids and teens.
This little speaker does triple duty: It works as a Bluetooth speaker and a karaoke party with a wireless microphone. There are also built-in mic and guitar inputs so your teen can play along with favorite music.
If your teen is active and likes to have music on the go without headphones, this portable speaker could do the trick with a big sound and a clip to hang on a backpack or a golf bag.
Altec Lansing RockBox, Waterproof Portable Bluetooth Speaker
It's a music and light show with 5 LED light settings that let teens color the experience to match their favorite music playlist. The 100-foot wireless range can pair up to 50 speakers together with House Party pairing for an immersive sound experience. And, with an IP67 waterproof rating, it's safe against water, snow or dirt.
Check out more audio options including headphones and portable speakers.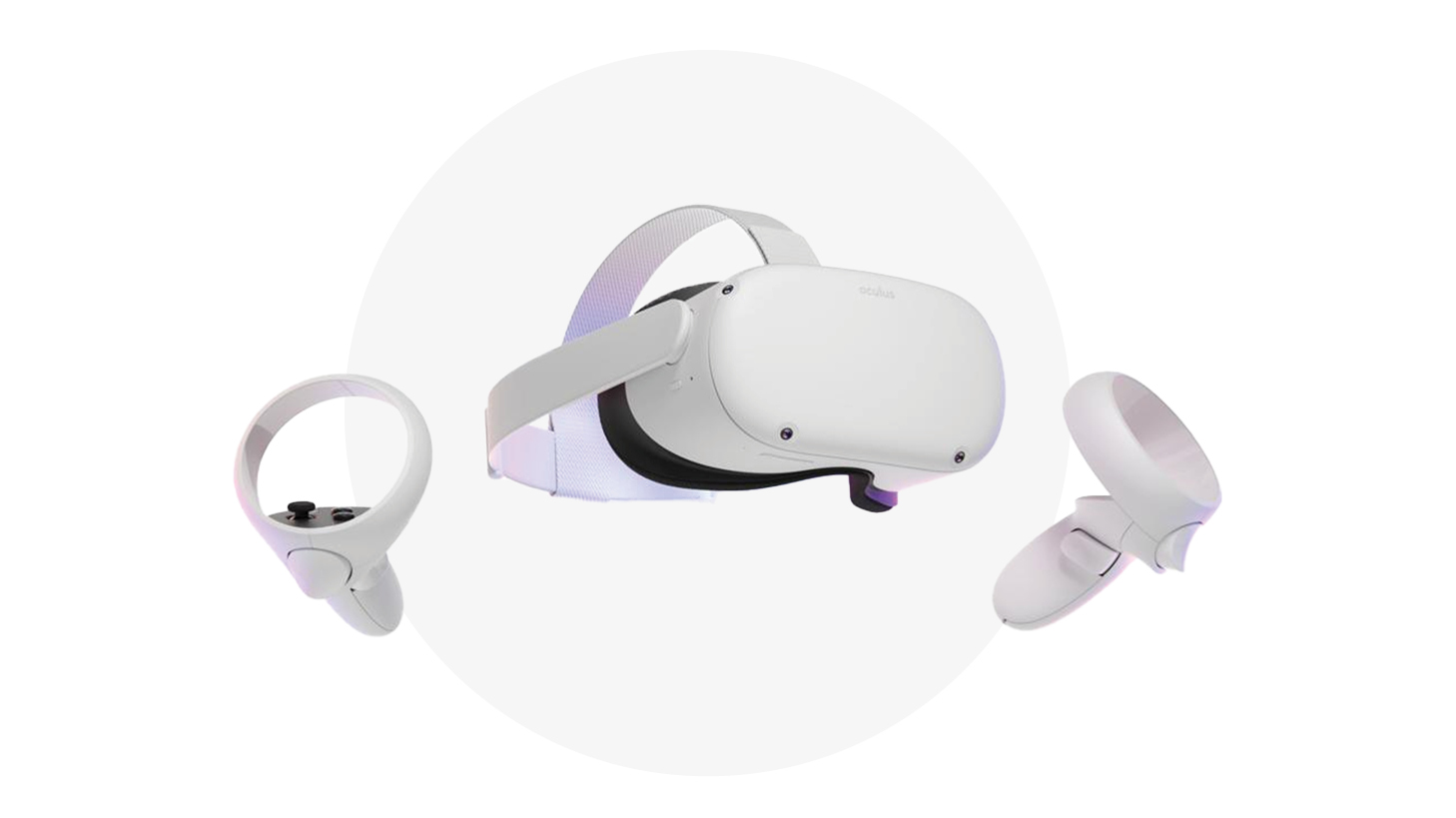 Virtual reality headsets
If VR has been on your kid's wish list for a while, there are a few things you'll need to consider first. You'll need an open space—not just so your kids can move freely, but because experts say VR games should be played in the open, where parents can watch a screencast of the game play on a TV. And some headsets require sensors to be mounted around the room to get the most from gaming. Check out this guide on how to set up a VR room in your house. Then determine which device you're ready to try.
If you're looking for more specific help on picking out a VR headset, check out our Parent's Guide to VR headsets for kids.
Parenting in a Digital World pick