For the 30th time in a row, customers make it clear: Verizon is unmatched in Network Quality
Full Transparency
No Updates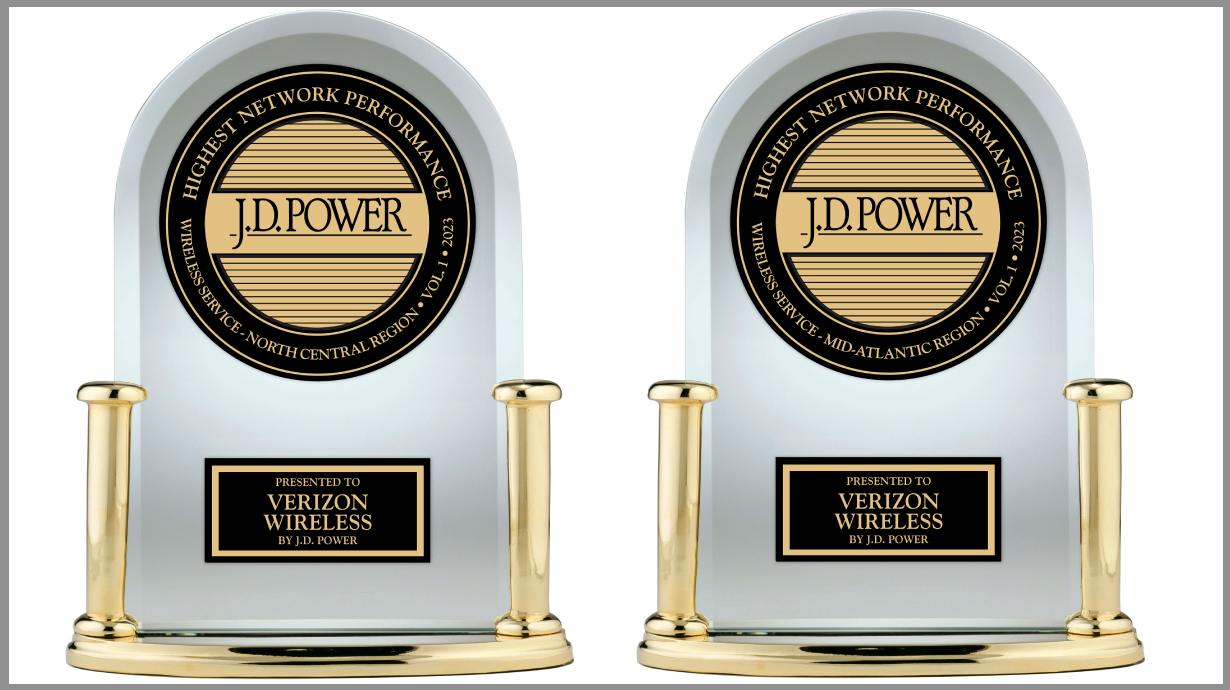 Verizon is the most awarded for Network Quality, according to J.D. Power – 30 times in a row; more than any other wireless provider.

Verizon has earned more than 185 J.D. Power Awards for Network Quality over the last 19 years. The most of any wireless provider in the study's history.

Verizon received J.D. Power awards in five of six regions1 -- achieving top score across all study factors.
NEW YORK - Our customers can't stop talking about how much they love Verizon's network. In fact, they have been saying it every year since 2008.
For the 30th consecutive time, the latest J.D. Power 2023 U.S. Wireless Network Quality Performance Study, Volume 1, names Verizon as the most awarded brand for Wireless Network Quality. Verizon has now earned more than 185 J.D. Power Awards for Network Quality, which is more than any other U.S. network provider in the history of this study.
Verizon was also named #1 for Network Quality across five of six regions, including: Northeast, West, Southeast, Mid-Atlantic and North Central regions. Verizon achieved the best PP100 score across all problem areas, with the fewest call, messaging and data problems reported.
"Our customers are our biggest advocates and we strive to deliver consistent and reliable network performance that exceeds their expectations," said Kyle Malady, EVP, Global Networks and Technology for Verizon. "As the "voice of the consumer" the consistent results from J.D. Power continues to demonstrate our network strategy."
The J.D. Power findings include responses from more than 34,174 wireless customers who participated in a national survey conducted between July and December 2022. J.D. Power recognizes the highest-ranking companies from results based on customer experience from the companies evaluated.
---
1 Verizon is #1 for Network Quality in the Northeast (tied), Mid-Atlantic, Southeast, North Central, West regions. Verizon has also received the highest number of awards in network quality for the 30th time as compared to all other brands in the J.D. Power 2003-2022 Volume 1 and 2 and 2023 Volume 1 U.S. Wireless Network Quality Performance Studies. Network Quality measures customers' satisfaction with their network performance with wireless carriers. For J.D. Power 2023 award information, visit jdpower.com/awards for more details.