7 million homes and businesses can get Verizon's new Fios Instant Internet service starting January 14
Full Transparency
Our editorial transparency tool uses blockchain technology to permanently log all changes made to official releases after publication.
More of our content is being permanently logged via blockchain technology starting [10.23.2020].
NEW YORK – On January 14th, the Internet as we know it changes in an instant. Verizon will roll out Fios Instant Internet, a new broadband service with equal upload and download speeds of 750 Mbps. With symmetrical speeds like these, Fios Instant Internet has the bandwidth to handle whatever demands a home or business full of connected devices can throw at it without compromising the performance of any one of them.
With the ability to connect more than 100 devices wirelessly and equal upload and download speeds, Fios Instant Internet is future-proofing the home of tomorrow.
Other Internet service providers claim to have ultra-fast gigabit-like speeds, but they don't offer uploads as fast as downloads and they're often accessible to only a select few customers. But Fios Instant Internet's 750/750 Mbps symmetrical speeds will be available to nearly seven million homes and businesses in greater New York City/northern New Jersey, Philadelphia and Richmond, with more to follow in 2017.
"No Internet service provider has come close to offering upload and download speeds like these at such a massive scale as Fios Instant Internet," said Ken Dixon, president of Verizon's consumer landline business. "Ever since we decided to build the nation's largest 100 percent fiber-to-the-home network 14 years ago, we've been saying that it is a future-proof technology. The future is now here with Fios Instant Internet."
Unsurpassed bandwidth for many connections and applications
The average American home had seven or eight connected devices in 2016 – an increase of 64% over 2015. As data use skyrockets and the number of connected devices continues to grow rapidly, Fios Instant Internet can handle the demands of today's technologies while "future proofing" for the growing demands of tomorrow.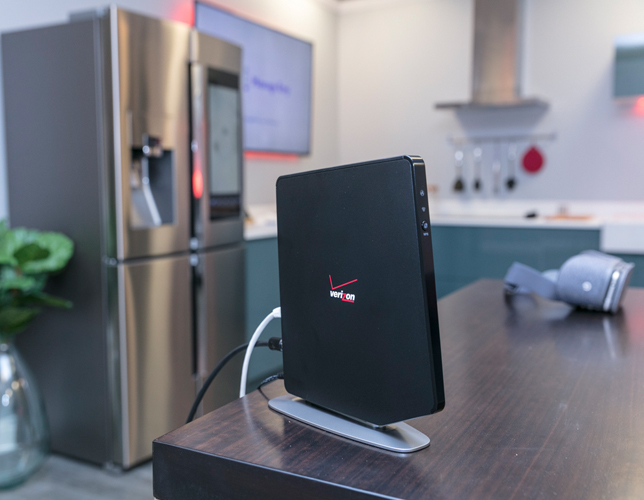 Home users will experience a noticeable difference from streaming to gaming and surfing as the speed, reliability, and bandwidth of Fios Instant Internet allow each user to connect multiple devices and continue their own online activities.
Businesses with multiple employees using the Internet, uploading or downloading large files, hosting servers or using other high bandwidth applications such as video conferencing, will also see significantly faster speeds and can improve their productivity by getting work done faster.
Available to millions of customers
After the initial launch in greater New York City/northern New Jersey, Philadelphia and Richmond, Fios Instant Internet will be available in portions of Boston and Norfolk later in the first quarter. Priced for consumers at $149.99 a month for standalone service and $169.99 a month for a triple-play bundle with TV and landline phone voice service, it's the Internet service for everyone who needs speed or lots of connections at the same time.