Full Transparency
Our editorial transparency tool uses blockchain technology to permanently log all changes made to official releases after publication. However, this post is not an official release and therefore not tracked. Visit our learn more for more information.
More of our content is being permanently logged via blockchain technology starting [10.23.2020].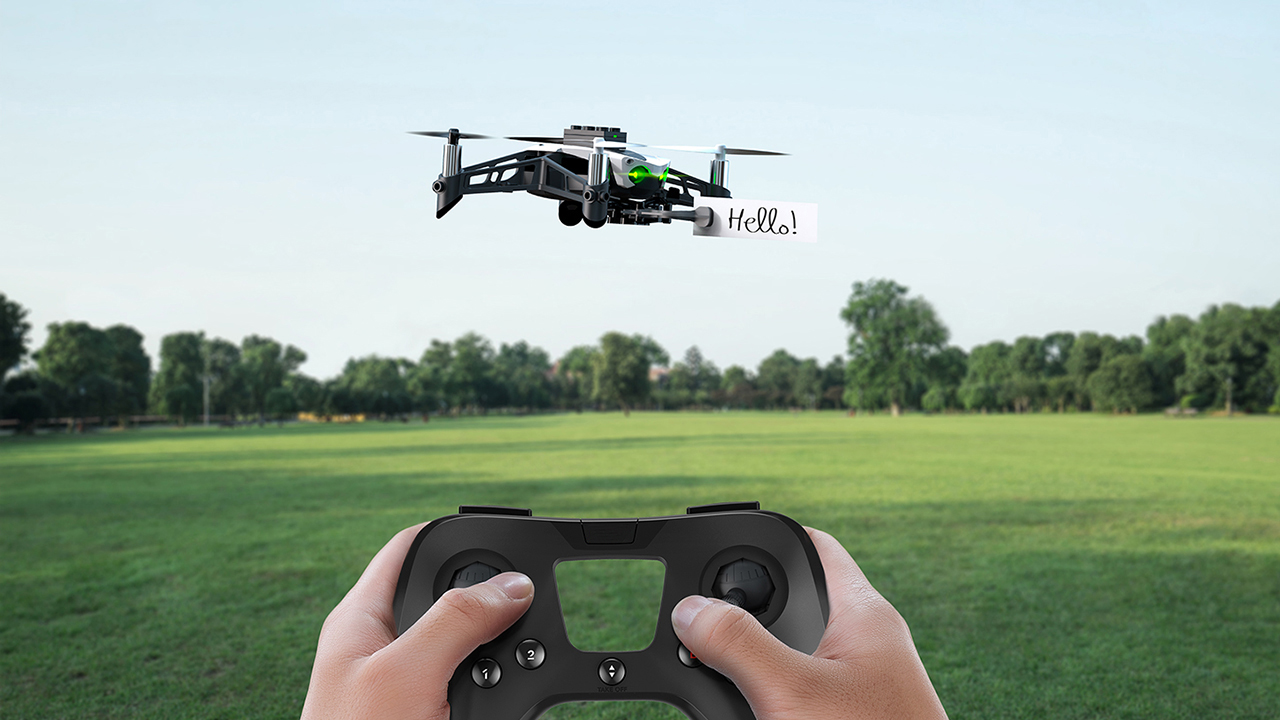 Unmanned Aerial Vehicles (UAVs), commonly known as drones, are quickly becoming cheaper, more advanced and more accessible, both for consumers and companies. And thanks to increasingly cutting-edge technology and favorable regulation, the drones of the future will be able to do things we can barely imagine now. We asked two of our Internet of Things (IoT) experts to envision just a few scenarios in which drones will become more integrated into our lives.
Helping in emergencies
UAV technology will be a critical tool for emergency response in the future. Drones are already being used to look for lost hikers, for example, but someday soon, they could do much more than just provide data. "Imagine a tornado or hurricane situation where infrastructure is damaged, and you can't get to people to rescue them," envisions Saida Ruscitto, Senior Manager of IoT Connected Solutions at Verizon. Not only could drones perform visual searches, sending back images to rescuers in real time, but in the future, Ruscitto says, "You could, for example, dispatch a group of drones to the rescue that can work together to design and print temporary shelter on the spot using technologies such as Additive Building Manufacturing or put together something as simple as rope bridge thereby providing access to people"
Agriculture and construction
UAVs are already making a difference in industries that involve large or inaccessible swaths of land, such as agriculture and construction. Amit Gupta, Project Manager for UAV IoT Solutions at Verizon, says drones are changing agriculture by providing farmers with data that was once difficult or even impossible to get. "You can use different cameras to figure out crop yield, or a thermal camera to detect the insufficient irrigation issues," Gupta says. "There are even cameras that can figure out the height of a plant from the air." Gupta also points out the value of drones to measure progress in construction — "The client could get an aerial view of a construction project to find out exactly how much work has been done, and make payments based on real-time work," he says.
Insurance and inspections
Drones will make a big mark on the insurance industry as well. "Insurance companies get a lot of requests for roof inspections due to damage from natural disasters like hail, wind or ice," says Gupta. "Instead of having a person climb up on the roof, which is dangerous, they can now send a drone to capture images of the damage and decide on the claim." Drones provide a novel way of doing things that have been done for long time but more efficiently and with reduced risk.
Smart cities and IoT
Drones will also be integrated into smart cities. Gupta uses the example of a smart street light to illustrate what a drone could do with AI in a smart city environment: "The system will already be monitoring things like street lighting, and will know when, say, a bulb goes out," Gupta says. "That system will be able to notify a drone, which can autonomously fly to it and replace the bulb using a robotic arm."
It's scenarios such as this and the rope bridge concept, in which a drone or group of drones are not just providing data, but are actually using AI and machine learning to physically change the infrastructure around us, that will be the most cutting-edge uses of UAV technology. Gupta and Ruscitto point out, though, that these concepts will require developments — in hardware, software, battery life, and, especially, FAA regulation, to come to fruition. But they're both excited for a future in which drones are an integral aspect of the Internet of Things.
"As a consumer, I'm looking forward to the day when a drone will be cleaning my gutters, and cleaning my house," says Ruscitto. "And if I am driving in my autonomous car, and I need to pick up food, the restaurant will send a drone that's communicating with my car to drop the food on the roof," she says. "It sounds wacky, but with autonomous cars coming and machines talking to each other, I think it will happen."