Full Transparency
More of our content is being permanently logged via blockchain technology starting [10.23.2020].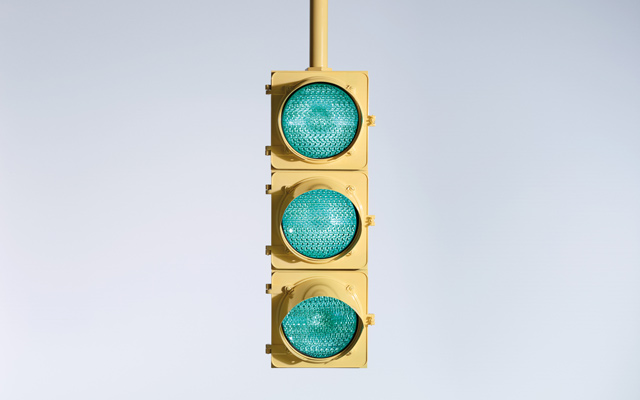 What if you could download an entire HD movie onto your mobile device in just seven seconds?
Hard to believe, but we are poised to deliver that reality. 5G – fifth generation mobile technology – will deliver 50 times the throughput of 4G LTE and millisecond latency, and will power countless connected IoT devices and services. 5G networks will drive the future information economy, education, healthcare, social services, sustainability, and so much more. And while there's still work to do before 5G is widely available to American consumers, today saw an important move forward in the effort to maintain U.S. global leadership in wireless as we move from 4G to 5G.
A few hours ago Federal Communications Commission (FCC) Chairman Tom Wheeler outlined his vision for a 5G policy framework for America. He remarked, "We will be repeating the proven formula that made the United States the world leader in 4G. It's a simple formula: lead the world in spectrum availability, encourage and protect innovation-driving competition, and stay out of the way of technological developments." Wheeler stressed the need for real action and how "turning innovators loose is far preferable to expecting committees and regulators to define the future." At Verizon, we wholeheartedly agree with the Chairman and applaud his leadership in bringing 5G to the American consumer. We stand ready to work closely with Chairman Wheeler, the rest of the Commission, and other policymakers to turn our shared vision for 5G into a reality that will benefit millions.
Chairman Wheeler spoke about the Commission's intent, originally outlined in its October 2015 notice of proposed rulemaking, to make thousands of megahertz of millimeter wave spectrum available for 5G and establish a private sector-led standard setting process. He described a plan that would allow 5G to move forward on a number of fronts: licensed and unlicensed, fixed and mobile, terrestrial and satellite, federal government and commercial. He also emphasized the importance of infrastructure in 5G deployment.
While spectrum gets the most press, infrastructure is critical to the successful deployment of 5G networks. We need more spectrum to carry the broadband wireless 5G signals and we need new and very dense network infrastructure to ensure wide scale deployment. While the FCC is the sole manager of commercial spectrum licensing, it will require close coordination and cooperation between federal, state and local governments and the private sector to facilitate the infrastructure build. Policymakers at the state and local level across the country can note the FCC's important actions and develop their own vision for a 5G future. To bring their citizens and communities the benefits of faster and more powerful 5G networks, state and local leaders can proactively address barriers to infrastructure deployment, such as streamlining government permitting processes. This wireless network densification will provide immediate benefits to communities by improving 4G services while laying the groundwork for 5G deployment.
We've said before that the race to 5G is on – Verizon is working hard to be first to deliver consumers the benefits of 5G. We've invested billions to lead the way on nationwide 4G LTE and we're equally as excited about the potential of 5G. Working closely with our 5G Technology Forum partners – Apple, Cisco, Ericsson, Intel, LG, Nokia, Qualcomm, and Samsung – we've already begun 5G field testing that is yielding exciting results. With the kind of government support we saw today from the FCC, the future of 5G is unbounded.