Creating High-Performing Entrepreneurial Teams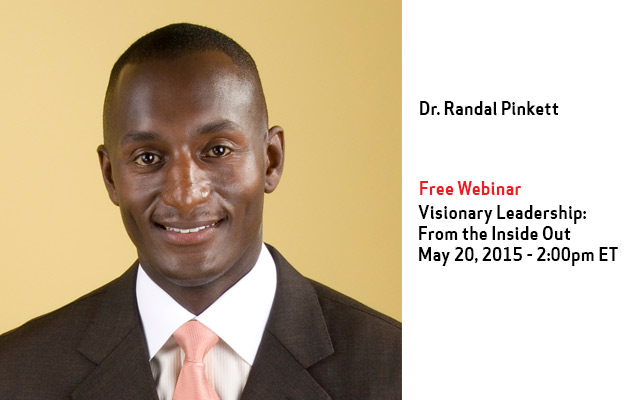 Guest post by Dr. Randal Pinkett (@RandalPinkett), featured Verizon Small Business Webinar Series guest, Chairman and CEO of BCT Partners, serial entrepreneur, international speaker, and bestselling author of Campus CEO: The Student Entrepreneur's Guide to Launching a Multimillion-Dollar Business and No-Money Down CEO: How to Start Your Dream Business with Little or No Cash.
What names come to mind when you think about entrepreneurial success?  I have asked this question of audiences on several occasions and the following names are frequently cited: Cathy Hughes of Radio One and TV One, Steve Jobs of Apple, Oprah Winfrey of Harpo Studios, Bill Gates of Microsoft, and Anita Roddick of the Body Shop, to name a few. I've noticed that almost always the responses I receive are the names of individuals. It seems the perception of entrepreneurial success is that individuals drive it. However, my experience has shown me that teams, not individuals, drive entrepreneurial success.
For example, Cathy Hughes and Alfred Liggins have been the forces behind Radio One and TV One's accomplishments. Steve Jobs teamed with Steve Wozniak to launch Apple. Oprah Winfrey and Jeff Jacobs worked together to create the global multimedia empire known as Harpo Studios.  Microsoft was built upon the joint efforts of Bill Gates and Paul Allen. And Anita Roddick co-founded the eco-conscious Body Shop alongside her husband Gordon Roddick.  History has shown that although we often focus on the individual entrepreneur, more often than not, they are not the sole driving force behind their company's success. There is almost always a team that is the story behind a company's story of success.

Features of High-Performing Entrepreneurial Teams
Over the course of my entrepreneurial career, I have helped launch half a dozen ventures. In doing so, I have been blessed to be a part of some incredible teams including the founding partners and executive leadership of my latest venture, BCT Partners. Working with these talented and outstanding individuals has taught me some invaluable lessons about the features of high-performing entrepreneurial teams.  

They include the following:
A Foundation of Trust –High-performing entrepreneurial team members trust each other. They know that each member of the team will honor their commitment, support each other and have faith in the collective group.
Clearly Defined Roles – Everyone on a high-performing entrepreneurial team has a role or position they play. While each team member's role often leverages their unique strengths and contributions, every team member is willing to contribute within and possibly beyond their role, if necessary, to meet the company's objectives.
Mutual Accountability – The members of a high-performing entrepreneurial team establish individual and collective goals. Every team member works with others and holds one another mutually accountable in achieving these objectives.
Effective Communication – High-performing entrepreneurial teams communicate frequently, effectively and efficiently amongst one another.  By leveraging tools such as e-mail, conference calls, text messaging, web conferencing and good old-fashioned, in-person meetings, regular communication allows these teams to make balanced decisions, handle conflict constructively and provide each other with feedback.
Invest in Your Team
Individuals may be the building blocks of successful companies but teams are the foundation.  In the midst of the fast-paced, technology-fueled, deadline-driven world of entrepreneurship, be certain to invest in individuals and invest in your team.  The better you know your teammates, and the better your teammates know each other, the better you can work together to achieve your company's goals. Conduct regular and ongoing discussions with each other about how to approach work and continually deepen your understanding of one another.  This will allow you to assign responsibility, delegate tasks and work together more effectively.  By investing in your team, you are guaranteed to reap what you sow and your team will be that much closer to performing at its highest level.
For more insights, please join me live next Wednesday, May 20 at 2 p.m. E.T. as I will be the featured guest on the Verizon Webinar Series. I will address the closely related topic of "Find Strength in Numbers: Small Business Growth Through Strategic Partnerships, Joint Ventures, Mergers and Acquisitions." It's a free webinar, but you must R.S.V.P: