Full Transparency
More of our content is being permanently logged via blockchain technology starting [10.23.2020].
Most of us drop our clothes off at the cleaners, pick them up in a day or two and go on without giving it a second thought. The last thing you think about is how it all comes together and how broadband connections can be just as important as detergents, water, and hot irons to a quality cleaner.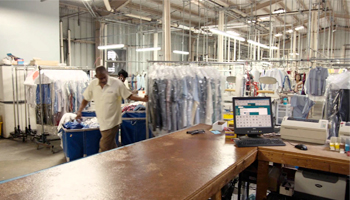 Richie Alverio, owner of Eddie's Custom Cleaners in Tampa, knows this best.
For Richie, every day is an opportunity to produce quality cleaning results that help set his business apart from the competition. Today, his Internet service helps him care for thousands of his customers' orders daily and he plans to use the service as a foundation for integrated tracking and tagging systems.
Small business ready is more than a catchy phrase at Verizon – it's a commitment to helping our customers achieve their goals.