How V Teamers are celebrating Native American Heritage Month.
Learn about how the Native American People of Verizon (NAPV) Employee Resource Group celebrates diversity every day. 
Full Transparency
Our editorial transparency tool uses blockchain technology to permanently log all changes made to official releases after publication. However, this post is not an official release and therefore not tracked. Visit our learn more for more information.
More of our content is being permanently logged via blockchain technology starting [10.23.2020].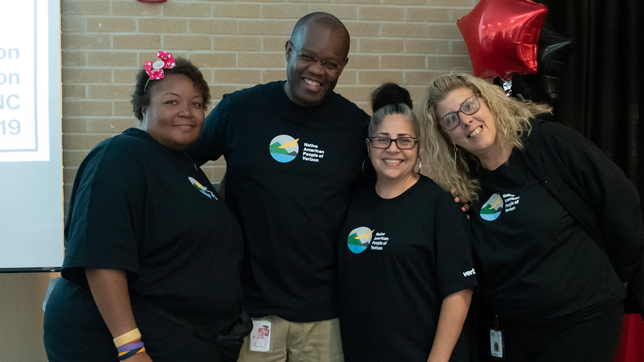 Native American Heritage Month, celebrated throughout November, is dedicated to recognizing and celebrating the culture, traditions and contributions made by Native Americans in the U.S. This month at Verizon, we're celebrating "All of Us: Connected by our People," as we recognize the culture, perspectives and successes that our Native American V Teamers bring to our team. 
Giving Native American Indian tribes the power to go beyond. 
A proud V Teamer who has worked with Verizon and legacy companies for over 25 years, Shownein T., a Managing Partner in Verizon Business Group, Public Sector, currently leads the Sovereign Nations team supporting Tribal Nations and their subsidiaries. In her role, she is proud to give back to Tribal communities with cutting-edge solutions and reliable connectivity.
"It's exciting to meet with our tribal customers throughout the country to understand the unique challenges they face and how Verizon can partner to bring innovative communications and technology solutions to their communities," Shownein said.
Shownein is a tribal member of the Nooksack Indian Tribe, which is made up of approximately 2,000 members and located in Deming, Washington. Growing up in a rural, tight-knit Native American community, Shownein recalls a strong digital divide as there was little technology usage on her reservation. 
Similar to Shownein's own community, many remote tribal communities across the country sometimes face connectivity issues due to their rural location. Reliable connectivity is essential, especially for first responders in the area who serve their communities. At Verizon, V Teamers like Showenein work tirelessly to assist with bridging this digital divide by recognizing Native Americans on the job.
V Teamers giving back to the Native American community. 
In addition to the role she plays serving our tribal customers, Shownein is also a member of Native American People of Verizon (NAPV) — one of Verizon's Employee Resource Groups (ERG) — which fosters diversity and inclusion year-long through employee development, advancement and recruitment. NAPV also hosts events that focus on culture, personal and professional development, Health & Wellness, and giving back to the community. Shownein recently participated in a STEM-based robotics camp for sixth graders at Pemayetv Emahakv Charter School, located on the Seminole Indian Reservation in Okeechobee, Florida.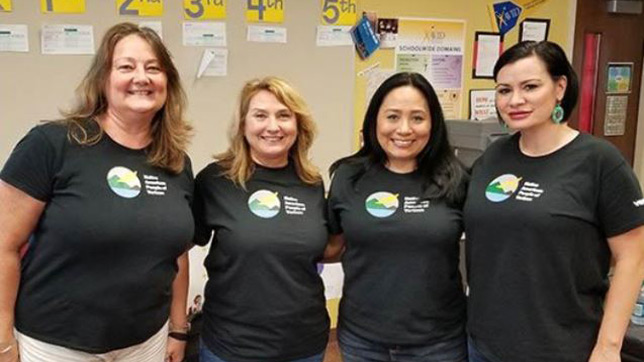 Shownein (first person to the right) and members of NAPV share their experiences with students. 
Students at the school study Creek, the tribe's native tongue, along with the state's new science standards. During the robotics camp, Shownein related to students as she shared her personal experience growing up on a reservation, as well as her career journey in the technology field. 
"To be a part of their learning experience and share their excitement was quite rewarding. Verizon is a leader in the technology field. The more we can give back to our communities and encourage our future technology leaders, the better," Shownein said.
How NAPV gives V Teamers the power to go beyond. 
With over 570 tribes located across 36 U.S. states, the Native American culture includes a unique mix of traditions and practices. The NAPV's overall mission is to share the rich heritage of Native American cultures while providing a forum for communication of common interests and goals, and fostering diversity. Hear from three NAPV members as they proudly share their heritage and culture.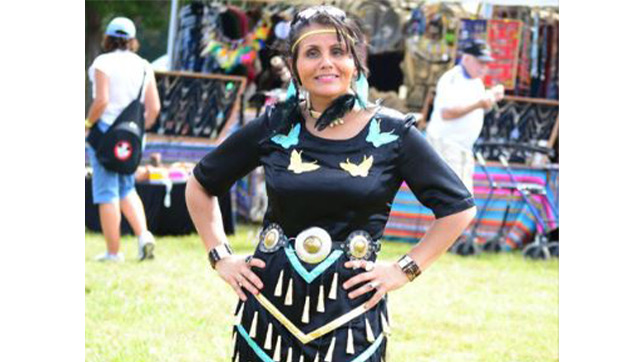 "I'm an enrolled Oglala Sioux Indian, most who reside on the reservation in Pine Ridge, South Dakota. To maintain and embrace our culture, we have to coexist in two worlds. The contemporary world, and our own traditional world. So much has already been lost, so we work to revive and retain what we know. When Native Americans come together at the pow-wows, they are from many different tribes. We may sing and dance differently, but it's all to the beat of the same drum." - Vickie C., Oglala Sioux tribe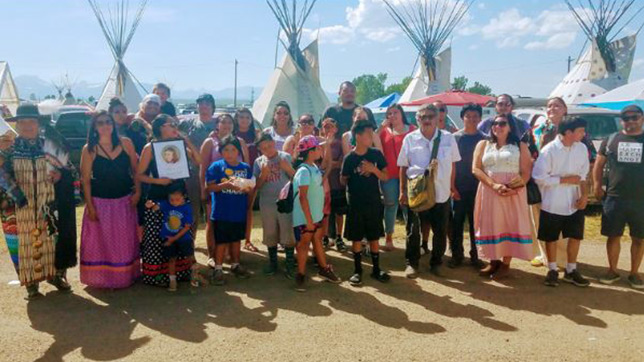 "I am of Native American and Latin American descent. My tribe, the Blackfeet-Amskapi Pikuni, resides in northern Montana close to the Canadian border and Glacier National Park. The Blackfeet have many ceremonies still practiced today such as the Sweat Lodge and Sundance. The Sweat Lodge is similar to a sauna. Hot rocks are placed in the center of a hut and used for steam. It's used by our people to cleanse the body and spirit. The Sundance Ceremony involves fasting, song and dance, and is a ceremony of prayer, sacrifice and renewal." - Summer M., Blackfeet tribe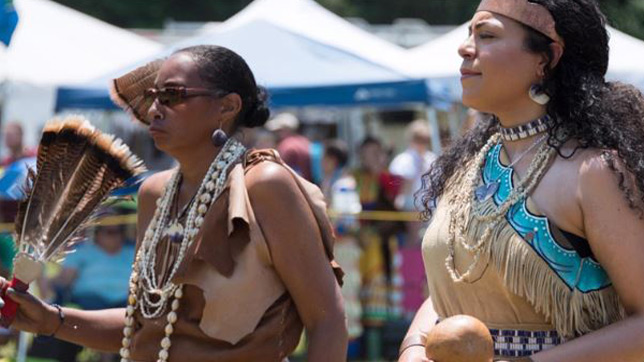 "The Occoneechee Indians tribe migrated from the Ohio River Valley, across the Blue Ridge Mountains, and settled in what is now Clarksville, Virginia. Clarksville is home to Occoneechee State Park, the land where my ancestors lived on Buggs Island Lake. My mother spent endless hours photographing nature on that land with me by her side.
My passion is to portray my Native culture through photography in a natural way, especially with the dancers and community members. I photograph Native American pow-wows and other Native events to capture the energy and movement created by dancers. I also have a photography project that brings awareness to Murdered and Missing Indigenous Women (MMIW) across the country. I am a Women's Traditional Native American dancer who dances to honor my mother and all others before me." - Tracy R., Occoneechee tribe
NAPV takes pride in fostering an inclusive and diverse environment. Our group celebrates diversity and solving unique business challenges across Verizon's diverse customer base.
Learn more about how Verizon celebrates diversity and inclusion every day through our ERGs, social responsibility efforts and programs for professional development.