Introductions to STEM Projects Energizes Students and Employee Volunteers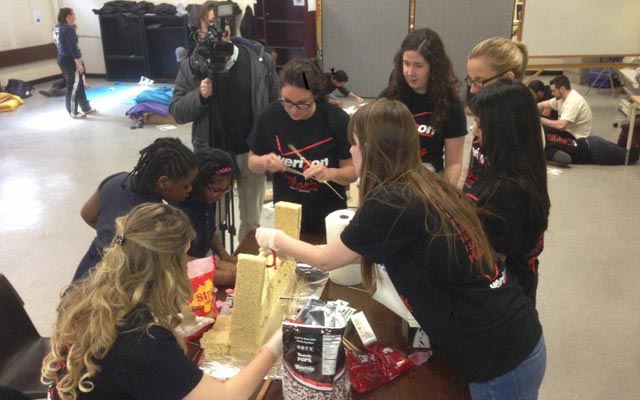 Only 17 percent of U.S. 12th graders are both proficient in math and interested in majoring in a STEM (science, technology, engineering and math) field in college. Eighty percent of all jobs over the next decade will require STEM skills, and occupations related to STEM are projected to increase to more than 9 million by 2022.

This is a critical issue for Verizon as it looks to the workforce of the future. The company continuously takes opportunities to connect with students and offer them hands-on exposure to STEM-related activities.
"Our employees, dedicating their time and talents to others, can make an impact in our communities and make the world a better place,"
On March 19, students at George Washington Carver Elementary School met with 150 Verizon employees who visited the school. The volunteers led several hands-on STEM activities to engage the students and teach them the value of creativity, critical thinking and teamwork.

The Verizon participants in the day-long volunteer project, organized by Jersey Cares, were members of an elite group of newly hired college graduates who are part of the Verizon Leadership Development Program. The individuals represent the next generation of Verizon leaders and are committed to corporate responsibility and giving back to the communities Verizon serves.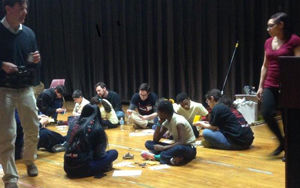 The volunteers led a workshop where students learned about solar energy and created a solar oven out of a pizza box, and assisted students with building a robot that vibrated, spun and held markers to doodle a drawing on its own. The volunteers also ran a Fit and Fun workshop to engage students in active games, led them in a math bingo game, and assisted them with building and racing solar-powered cars.

The volunteers also spent time on several revitalization projects at the school, painting STEM-themed murals in the school's new science room, brightening the school's blacktop area with line games and enhancing the school's courtyard by assembling new raised planter beds for the gardening club.

"Our employees, dedicating their time and talents to others, can make an impact in our communities and make the world a better place," said Michelle Watts, director of workforce performance at Verizon.  "This initiative provides opportunities for our employees to give back in a meaningful way, through hands-on projects that focus on developing STEM skills with the hopes of getting students excited about their futures and what they can achieve in any one of the STEM fields."