Reality Check - Superwoman: Real or Fake?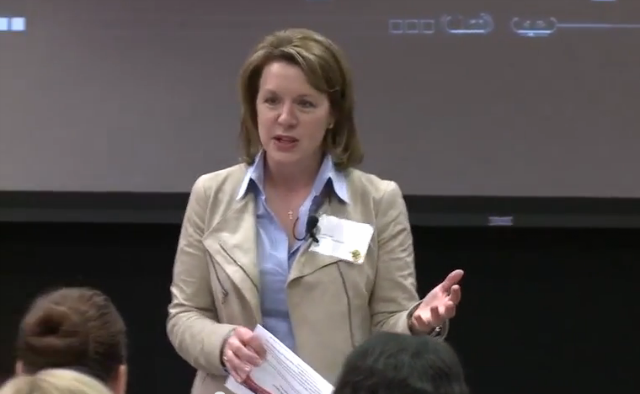 Most women will agree that superwoman definitely exists. But these days, you won't find her wearing a long, flowing cape and black, knee-high boots. Instead, she's likely wearing a business suit with pumps. Or, she may even be more casually dressed, depending on the nature of her job. Sound like anyone you know?
Clearly, it's not about what's she wearing, but how she's getting things done while balancing life that makes her great.
I asked some working women from different generations, "How do you define 'superwoman?'"
According to Verizon intern Carlee Delp, "Superwoman is someone who doesn't hold back when trying to accomplish a goal. She is a go-getter of sorts who holds herself to a higher personal standard. Through any trials she may face as a female in the workplace, she remains respectful and considerate when forming relationships with her colleagues and her peers."
Sandy Arnette, an 18-year member of Verizon's public relations team, had a slightly different view: "A superwoman is a woman who successfully juggles multiple full-time roles and does so with apparent ease. These roles may include but are not limited to worker, wife, mother and homemaker. She's a high achiever – one whose goal is always to excel and give it her all. She easily adapts to any situation. Oftentimes, she has to. And no one can keep her down. She's the kind of person who thinks that if something must be done right, then she'd better roll up her sleeves and do it. No task is too large or too small or ever too daunting."
Both women agreed there have been changes in the workplace over the years.
"At one time, it was believed that only a man could do the job effectively," Arnette said. "And many women just worked in the home. Now, women are managing their households while running their own businesses, heading large corporations, juggling billion-dollar budgets and contributing to the country's bottom line.
"We've proven that if you really want a job done – and you want it done right – let a woman do it," she added. "We're used to multitasking and overcoming life's obstacles. We're nurturers, yet we're strong. And we're quite good at getting things done, all while keeping several balls in the air."
Delp, who is new to the job force and aspires to be a superwoman, said, "It's nearly impossible to understand the environment and politics of a specific workplace without having been emerged in them. I imagine this is true for any work environment."
So, does superwoman really exist and can you become superwoman? "She most definitely does," Arnette said. "I'm just one of the million working superwomen who balances the demands of managing a family and household and a challenging professional career."
According to Tami Erwin, Verizon's president of National Operations, one of the biggest issues that women face today is the ability to balance everything that life throws at them and being taken seriously, particularly in the workplace.
She said a superwoman comes to work and life prepared to give it her very best. In other words, she's "contributing at a rate and performance level that's equal to or better than anyone else sitting at that same table."
She is true to herself, confident, personally accountable and her own cheerleader. So, she definitely believes in herself. She is ever growing and developing personally and professionally. A superwoman also must make herself a priority. That means she must make time to care for and give back to herself if she wants to continue to be successful.
What's your definition of a superwoman and are you one or know of one?