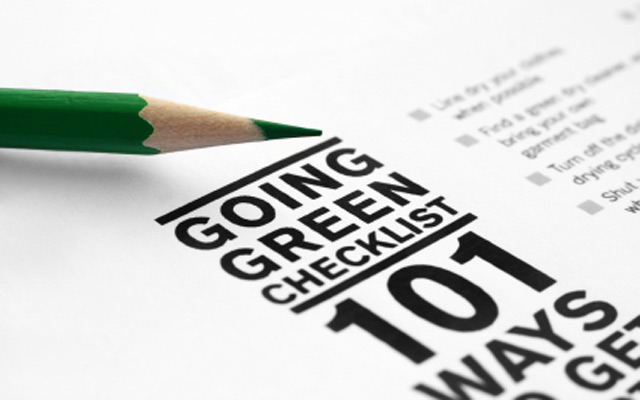 Have you made any New Year's Resolutions for 2014? How about resolving to be more environmentally friendly. While keeping any resolution is difficult, creating a quarterly calendar can help. 
January – March: As it's still chilly outside, we can start the "greening" process indoors by implementing a home recycling plan. Get a separate bin for recyclables like plastics, aluminum and paper. Take this time to teach your children about limited resources and why it's important to reuse as many items as we can. With all this practice, recycling will become second nature.
April – June: Spring cleaning time doesn't have to mean throwing things away. Instead, try to repurpose them. For example, you can use old cups as pencil and pen jars, or even an ice cube tray as a paint palette. You can also donate old clothes, books and electronics instead of disposing of them. For more ideas on what and where to recycle, check out www.1800recycling.com.
July – September: Time to focus on your eating habits. If you have a garden, try planting more vegetables and fruits so you can eat homegrown items all summer long. If not, then try and find a local farmers market to support your local area's businesses.  You can also start to eat organic products to support organic farming, which is healthier and safer for the planet.
October – December: As the cold sets in again, there is a lot you can do to weatherize your home to prepare for the low temperatures. If you have air conditioning window units, you should cover them to keep cold drafts from entering your home.  You can also buy draft blockers to help prevent heat from escaping through small cracks by doors and other areas.  For more weatherizing tips, visit http://www.homeenergysaver.lbl.gov/consumer/.