Learn. Lead. Repeat.
Technology Innovation leader Sanyogita Shamsunder discusses her career path and the future of 5G.
Full Transparency
Our editorial transparency tool uses blockchain technology to permanently log all changes made to official releases after publication. However, this post is not an official release and therefore not tracked. Visit our learn more for more information.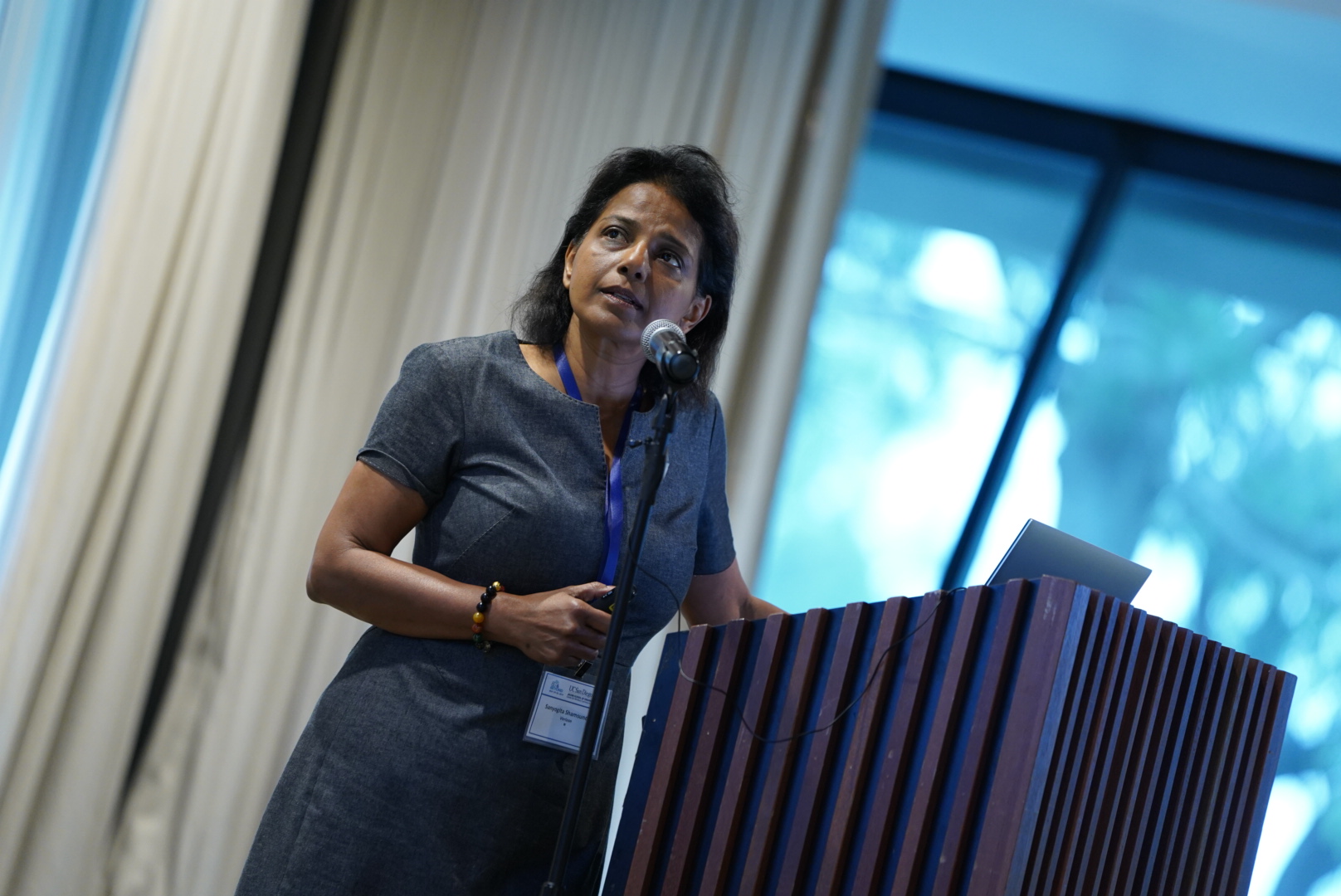 "Learn as much as you can. Follow your interests. Go where there is a need."
Verizon's VP of Product Strategy and Operations Sanyogita Shamsunder offers this advice to young women starting their careers. But it could just as easily be the tagline of her autobiography.
Born into a family of doctors and educators, Sanyogita went to an all-girls school in India. In tenth grade, high-performing students were given options as to their field of study. Choices included the liberal arts, math, commerce or sciences. Sanyogita was interested in electrical engineering, but math wasn't a traditional career path for women. Though it meant leaving her closest friends, she decided to follow her passion and became the first engineer in the extended family. It was a life-altering decision.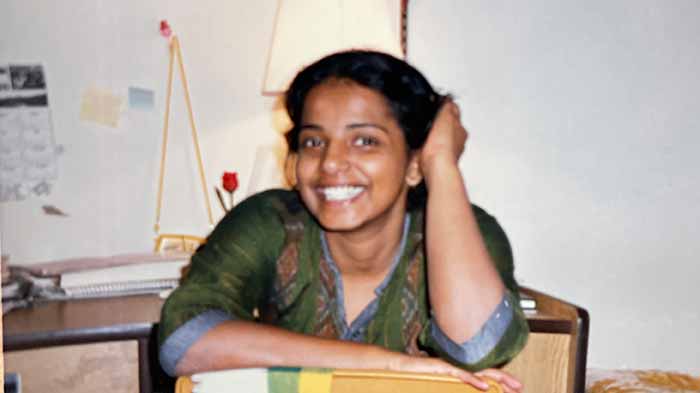 At university, there were only six other women in her class. The small group of young women would stick together when choosing seats and project teammates. In what would seemingly be an intimidating situation, Sanyogita thrived. The heightened academic rigor only whetted her appetite for more knowledge. After graduation, she moved to the U.S. as a student and went on to earn a Ph.D. in Electrical Engineering and Math from the University of Virginia and an MBA from the Wharton School of Business.
Before joining Verizon, Sanyogita's developed technology and systems for wireless, optical, cable and satellite communication, areas that focused deeply on statistical analysis and signal processing (today's machine learning and data science). Her experience at Verizon is broad, from device technology leadership and product innovation to 4G and 5G network planning and strategy. Her team has been at the forefront of exploring the intersection of 5G and emerging areas of technology, such as immersive communications, computer vision and analytics and quantum networking.
Sanyogita thinks more young women should consider getting involved in STEM (Science, Technology, Engineering and Math). "STEM doesn't mean you'll be working in a lab," she said. "You could study STEM and go into a field like fashion, finance, healthcare, government, drug manufacturing or even spacecraft production. Technology is a big part of every industry."
If she has faced difficulties along the way as a woman in a field dominated by men, you won't hear any complaints. "I was happy I went to an all-girls school so I didn't have to deal with all of that." Rather than look back, her focus remains on today's work and how it will impact human lives tomorrow.
As a mother of two young women, Sanyogita has also dedicated her career to advocating for diversity and mentoring women to help break stereotypes about careers in technology. She founded the Basking Ridge chapter of Girls Who Code, is active on multiple employee resource groups (United Asian and Women's Association of Verizon Employees), and speaks at technology conferences (Grace Hopper Celebration and Tech Up for Women). "I want to make sure I set a good example for not just my daughters, but also other future technologists," said Sanyogita.
Tapping the power of 5G
While 5G technology is new to most of us, Sanyogita has been working on it since the test stages over five years ago. She has an informed perspective on the potential impact it will have today and tomorrow.
"I'm excited about what services we can offer, like new applications from Mobile Edge compute (MEC), a platform that takes cloud computing closer to the customer," says Sanyogita. "It reimagines what the customer can do, creating new opportunities, some we can't even grasp yet, be it healthcare, education and entertainment."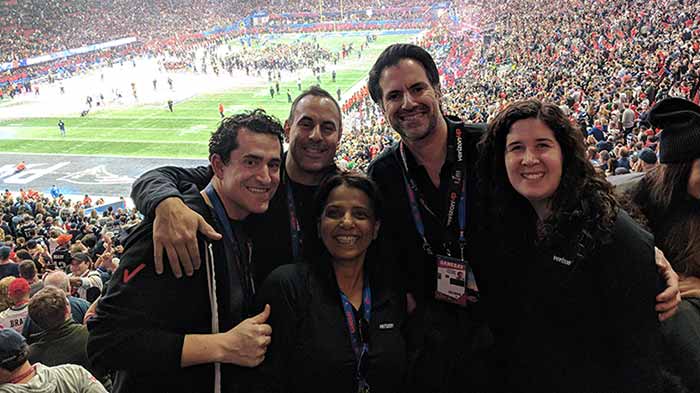 Sanyogita points out that for televised sports like pro football, the immersive content from this year's Super Bowl gives an idea of what can be done.
"We say 5G will provide an in-person experience, but some are even calling it a better than in-person experience because you can get access to various camera angles and the ability to pick and choose what you want and when you want it." Fans at this year's Super Bowl could experience the potential of this capability by using the Super Stadium app, which also included holomoji and AR stats.
She is also excited about the potential solutions for enterprise customers. "A large number of companies don't have complete connectivity in their warehouses," explained Sanyogita. "5G and MEC-based solutions  can provide air traffic control, help robots and humans work efficiently — and most importantly safely — side by side on the floor."  Her team was an integral part in demonstrating what was possible at Ice Mobility last year.
The best is yet to come
Sanyogita believes the most impactful use cases of 5G are likely not apparent yet. "When we started on 4G, we didn't know video conferencing would become such a big application on the network," she recalled. "In the same way, a lot of the applications of 5G will come later. Our job now is to show what is possible. For example, we offered surgeons in a VA hospital a hololens-based training program that allowed them to look at scans and know exactly where to operate which saves valuable time in surgery."  Sanyogita's team is also exploring the vast potential of technologies such as quantum, which resulted in Verizon being one of the first carriers to pilot Quantum Key Distribution (QKD) in the US.
Working on innovation with the scale and potential of 5G, Sanyogita trusts the instincts of consumers, but only to a certain point. "It's hard for people to imagine something before it exists. If I can put it in front of you, then you can see it, but a lot of this you can't see yet. 
"Like they say, if Henry Ford had asked people what they wanted, they would have said faster horses."