Up To Speed Live
Keeping you up to speed on everything happening around and inside Verizon.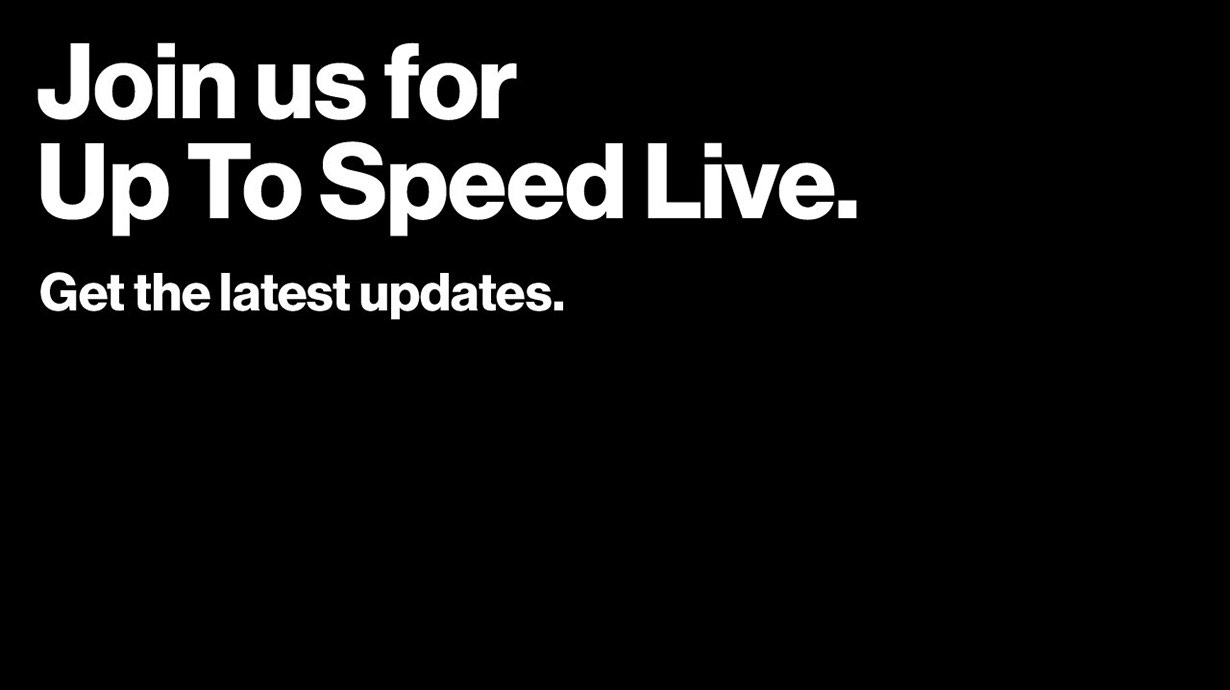 Join us here for Up to Speed Live and watch the 1Q21 Results Webcast.
Please join Hans Vestberg and the leadership team for the 1Q 2021 Results Webcast on Up To Speed Live.
Wednesday, April 21, 2021
12 PM - 1 PM ET/9 AM - 10 AM PT
How to join:
For the best viewing experience watch Verizon Live Stream.
Access any time from your personal phone or other mobile device by downloading the Inside Verizon app. Download via Google Play Store: or Apple App Store:. Register your device and watch on the Webcasts tab.
If you're at Verizon Media, watch on The Street.
Listen only dial-in:
Toll-Free: 1-800-857-1380
Toll: 773-799-3385
(UIFN): +800-5537-5867
Participant Passcode: 3243400
Email us your question: live@verizon.com.
---
If you can't watch live, catch the replays here.
Additional links:
Related Articles