STARZ joins Verizon's +play — now with over 20 services available on the platform
STARZ joins Netflix, HBO Max and other content and streaming giants as the latest provider on +play, the content hub to discover, manage and save on your favorite content subscriptions.
Full Transparency
No Updates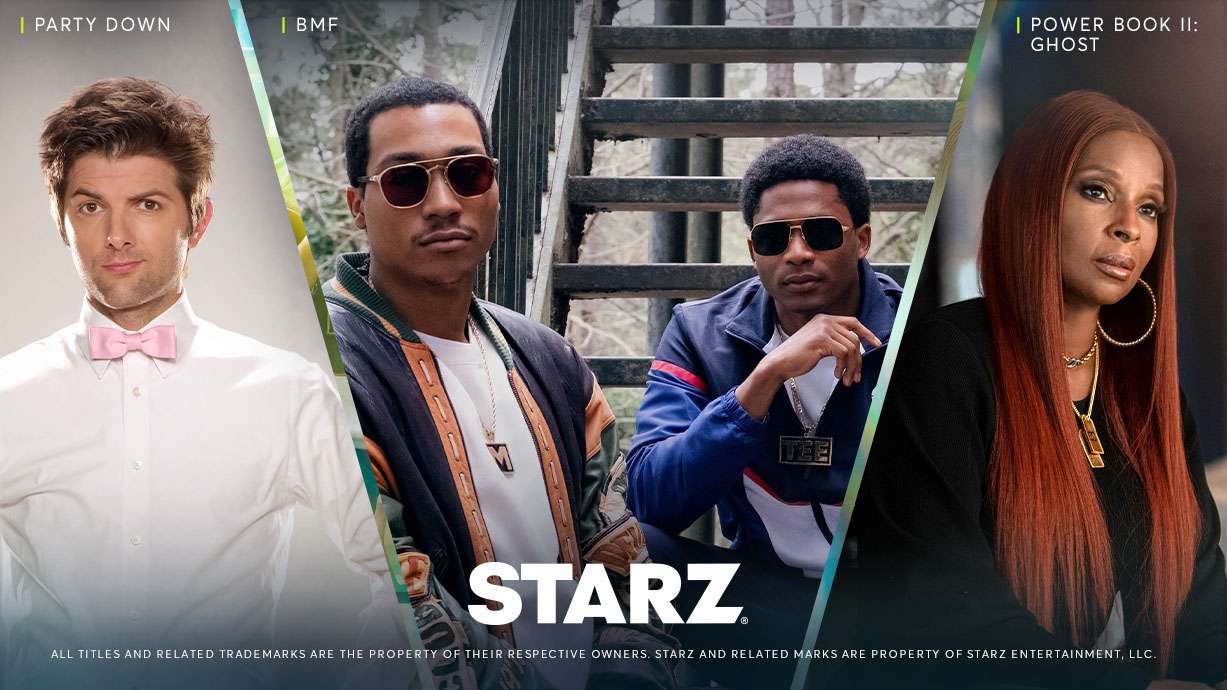 Here's the news: Verizon customers can now get STARZ on +play beta, the industry-leading content hub Verizon is building.
Why it's important: With STARZ on +play, Verizon customers have even more access to content, premium programming and offers from the best providers available.
Who it's for: Verizon mobile, 5G Home and LTE Home Internet customers.
NEW YORK, N.Y. - Verizon today announced STARZ as the latest streaming service to join +play beta. STARZ – which will premiere the second season of its hit television series "BMF" tomorrow – is a leading global media streaming platform committed to delivering premium content that amplifies narratives by, about and for women and underrepresented audiences.
The +play beta launched last month as a first-of-its-kind content hub exclusive to Verizon customers to help them discover savings on select services and manage their favorite subscriptions from entertainment, news, lifestyle, gaming and more – all in one place, and only on Verizon.
"We're building +play to not only solve for our customers' common pain points, but to give them value and savings they can't get anywhere else," said Erin McPherson, Verizon Chief Content Officer. "Adding STARZ to the entertainment services available through +play beta gives our customers even more choice when it comes to accessing the content they love, and we're thrilled to have them aboard."
+play seamlessly integrates a breadth of content services – spanning from entertainment to education, lifestyle to fitness – in a single place so customers can easily search, subscribe, save money and pay for their subscription services. The diverse services offered on +play beta ensure customers' content needs are met while empowering them to choose the kinds of entertainment and experiences they want. And, the platform is a marketplace for Verizon's content partners to leverage even broader direct-to-consumer reach and engagement.
"We are excited to partner with Verizon for its +play platform making our premium original programming and robust movie library available in a seamless environment," said Alison Hoffman, STARZ President of Domestic Networks. "Our fan favorite titles, including the 'Power' Universe series, 'Outlander,' 'P-Valley' and the highly anticipated sophomore season of 'BMF' that debuts tomorrow, are just a few examples of the bold storytelling we are thrilled to make easily available to Verizon customers on their new content hub."
With STARZ on +play, Verizon customers can subscribe to the STARZ app that offers the ability to stream or download STARZ premium content, as well as the flagship domestic STARZ® service, including STARZ ENCORE, 17 premium pay TV channels, and the associated on-demand and online services.
The platform builds on the content Verizon already offers through leading providers including Disney+, Hulu, ESPN+, discovery+ and AMC+, all of which are featured in the new service, and introduces new subscription service partners, like NFL+, NBA League Pass, HBO Max, Netflix, Peloton, A+E Networks (Lifetime Movie Club, HISTORY Vault, and A&E Crime Central), The Athletic, Calm and Duolingo, among many others – with more to come later this year.
Get in on early access to the +play beta to discover new content, and access exclusive savings and offers by visiting plusplay.verizon.com.