Teamwork Makes the Weight-Loss Dream a Reality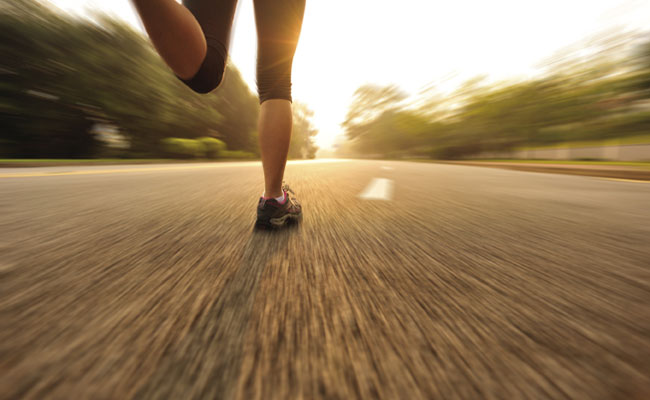 One year ago, Verizon's network operations leader Julie Slattery included a smoothie booth as part of her annual kickoff meeting. This booth not only served wholesome, refreshing drinks, it had healthy-living tips and a special guest: Steve Clister, a Verizon health and wellness coach.
Clister showed attendees some stretching exercises, and offered suggestions on eating right and developing an exercise plan. Many nodded in agreement and perhaps filed the information away for use in the future.
But for four members of Slattery's team, the suggestions led to a real plan of action, resulting in a combined loss of 238 pounds.
Getting started is always the hardest part of any weight-loss program.
That's why these employees decided to band together for support. They used different approaches to tackle their challenges. Christine Haun followed a regimen from her doctor that included eating right, along with developing a specific exercise routine. Joshua Cook, Shane Sura and Scott Wyatt started running and working out together in the Verizon Health & Wellness Center, under the guidance of coach Clister. Clister gave the participants sage advice:
"Start with small, obtainable goals, day after day week after week. The discipline, the self-achievement, the weight loss and a healthier you follow close behind."
They heeded the advice by loading apps on their devices to track their caloric intake and exercise. With the numbers at their fingertips, they checked in and encouraged each other daily as the pounds started to disappear.
It wasn't always a smooth road. There was an injured knee, a hurt back – but that didn't stop the participants. In June, they began biking – an exercise they could all do despite their injuries.Cook, Sura and Wyatt committed to biking 15 miles a day, five to six days a week.  By the end of 2014, they had biked over 7,500 miles in total.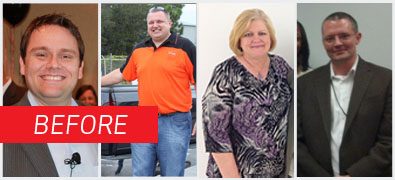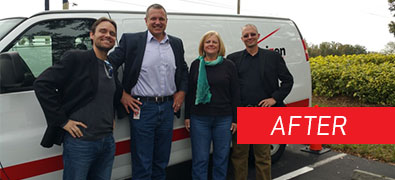 From left to right: Sura, Cook, Haun and Wyatt.
Shane Sura – 58lbs
Josh Cook - 66lbs
Christine Haun – 60lbs
Scott Wyatt – 54lbs
The team members haven't stopped. They are still biking and exercising, and have set new goals for 2015.
Those who reached their weight goal are focusing on increased strength training. Haun and Cook, both diabetics, have been able to eliminate their medication due to their new, healthy eating habits. Cook, Sura and Wyatt continue their biking routine and are working toward their goal of a 100-mile bike ride.
The entire Verizon team congratulates these employees, as well as coach Clister for his motivation, encouragement and dedication to a healthy lifestyle.
This story was contributed by Jill Behunin, who is on the communications team at Verizon.