'Tis the Season to Trade in Old Verizon Devices & Stuff Your Stockings With Smart Accessories
'Tis the Season to Trade in Old Verizon Devices & Stuff Your Stockings With Smart Accessories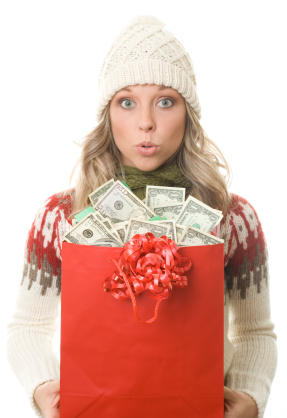 Remember the days of tossing old electronics into the garbage without a thought? When you bought that new tube TV, you called over four of your closest friends to help you carry your old one to the curb for the garbage man to pick up. Well, times—and technology—have changed, especially for Verizon Wireless.
When it's time to upgrade—which many people do during the holiday season, trade in old devices for a Verizon gift card that can be applied to your bill, spent toward a new device, given as a stocking stuffer or used to purchase cool, new smart accessories.
A smart accessory interacts directly with your phone or tablet. For example, a Fit Bit Zip Wireless Activity Tracker can help you achieve your fitness goals by tracking distance, steps, time, calories burned and more.
If you're a gamer, the Moga™ Mobile Gaming System lets you dock most Android™ smartphones and experience the best in mobile gaming. The Belkin Net Cam WiFi Camera lets you see everything that's going on at home when you're not there right from your smartphone or tablet.
If you are like me, you want the toys. How about using your device to control a cool little helicopter, or a 4 rotor plane that records video in HD and travels up to 150 feet away from your device?
The value of your old device depends on its condition and age. Let's take a look at a couple examples:
- Samsung DROID Charge - $25
- Incredible 2™ by HTC - $49
- DROID Bionic from Motorola - $56
- Blackberry® Bold™ 9930 - $60
- 16GB Apple iPhone 4 (Verizon) - $140
- 32GB Apple iPad2 - $165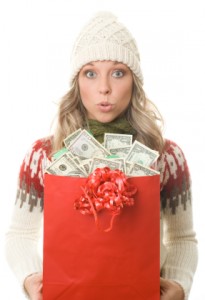 If you've been collecting old phones in your junk drawer, dig them out! You can trade in up to five devices (even non-Verizon devices) and apply everything to a Verizon gift card.
Some phones may have little or no gift card value, depending on their condition. You can still do a world of good with it by donating your old phone to HopeLine® from Verizon. HopeLine collects used wireless phones and accessories, regardless of service provider, make, model or technology. The used phones will then be refurbished or recycled. The refurbished phones are sold, and Verizon Wireless uses the proceeds from the sale of any donated phone (by a third party) to fund non-profit agencies and to purchase other wireless phones for victims of domestic violence. Older, unsalvageable phones are disposed of in an environmentally safe way through an Environmental Protection Agency (EPA)-certified salvage company.
Verizon's trade-in program can put extra holiday spending money in your pocket, while also keeping electronic waste out of landfills.
Have questions? Leave a comment or send me a tweet - @VZWpaulu.
For more Verizon Wireless news, subscribe via RSS feeds in the right rail.