Verizon adds Snapchat+ to +play, now with more than 30 services available
Starting next month, get social media subscription services on +play, with three months of Snapchat's premium subscription service on us
Full Transparency
No Updates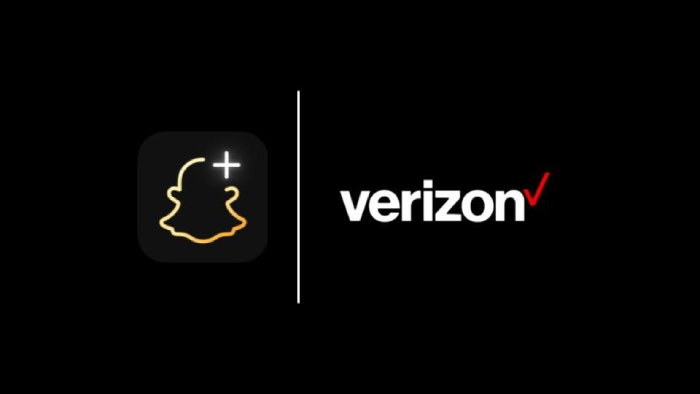 NEW YORK - Verizon today announced that Snapchat+, Snap, Inc.'s premium subscription service, will be available on +play – along with an exclusive offer for three months of access, on us. +play is the first-of-its-kind subscription hub from Verizon to shop for, manage and save on your favorite content subscriptions.
The announcement was made today during Snap's annual Partner Summit; Snapchat+ and the three-month offer will be available on +play starting next month.
What it is: Snapchat+, launched last year, offers subscribers access to early, exclusive and experimental features. Snapchat+ is the first partner of its kind available on +play, joining more than 30 other partners across streaming, entertainment, lifestyle and education services.
Why it's important: Adding Snapchat+ to +play gives Verizon customers more choice for subscription services available on the platform. Plus, can get access to early, exclusive, and experimental features with Snapchat+, and they can take advantage of an exclusive offer when they subscribe through +play.
Who it's for: Verizon customers who are ready to take their Snap experience to a new level. +play is available to all Verizon mobile, 5G Home and LTE Home Internet customers who want exciting content from entertainment, lifestyle, gaming and more – all in one place and only on Verizon.
What executives are saying: Erin McPherson, chief content officer of Verizon Consumer Group: "By adding Snap+ to +play, we're demonstrating an even wider breadth of partners available to Verizon customers while also giving them a service unlike any others previously available. Already, 3 million Snapchatters are customizing their content through the exclusive features available through Snapchat+. We hope Verizon customers take advantage of the exclusive promo we have for Snapchat+ through +play to get creative with all the exciting features the platform has to offer."
More to come: +play continues to evolve with new functionalities, as well as adding new services across entertainment, gaming and lifestyle – as well as even more exclusive offers on select services for a wider Verizon customer base. Learn more by visiting verizon.com/plusplay.