Verizon is again the best employer for military veterans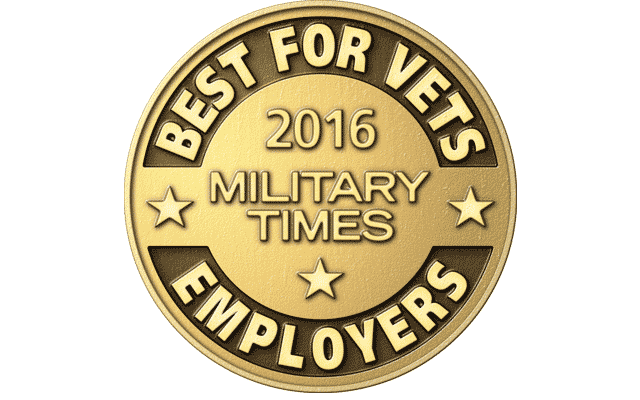 Verizon is once again atop a very important ranking.
For the second consecutive year, Verizon has been named the No. 1 company on the Best for Vets: Employers rankings by the Military Times.
The Military Times Best for Vets distinction recognizes an organization for its commitment to providing opportunities to America's veterans. The methodology is based on a more than 90-question analysis of a company's efforts to connect with veterans and provide an environment for success.
Verizon's commitment to veterans begins in the recruiting stage and continues once at the company.  Through the unique Military Skills Matcher career website and hundreds of military job fairs and virtual recruitment fairs, veterans are exposed to a variety of areas in the business that they can work.
In addition, military veterans can connect directly with our active Military Recruitment Team or the Military Talent Network to inquire about new opportunities and upcoming recruiting events.
Upon hire, veterans can benefit from an active network of service members to help them adjust from military to civilian life. The Veterans Advisory Board employee resource group also provides guidance and support to new hires to stay actively engaged with the Verizon community.
Evan Guzman, head of military programs and veteran affairs, said that the company is proud to receive the top honor for the second year in a row.
"Verizon recognizes that military experience is valuable to the business because their leadership and skill sets make us a better company," Guzman said. "There are many great things that separate Verizon apart from other companies, and the pure dedication of our Military Recruitment Team is among one of the highlights."