Verizon and MCI close merger, creating a stronger competitor for advanced communications services
Full Transparency
Our editorial transparency tool uses blockchain technology to permanently log all changes made to official releases after publication.
More of our content is being permanently logged via blockchain technology starting [10.23.2020].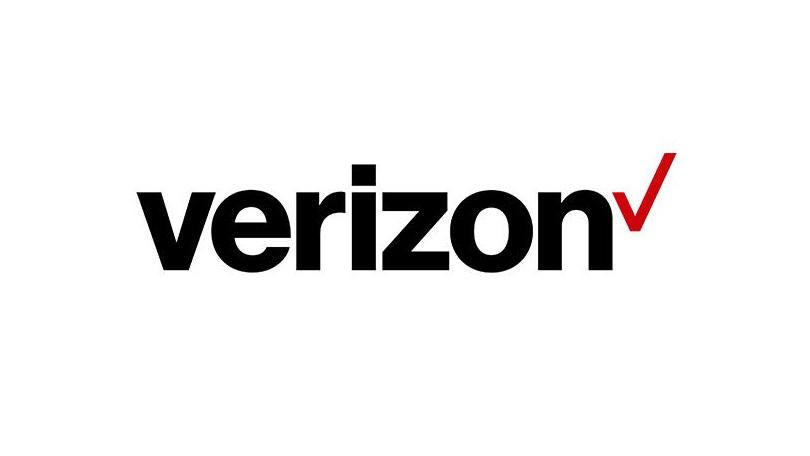 "This milestone for Verizon creates a new competitive force with the power of the global MCI network and the reach of Verizon's broadband and wireless networks in the U.S.," said Verizon Chairman and CEO Ivan Seidenberg. "Our added network capabilities and strong customer relationships provide a solid foundation for innovative and integrated wireless, wireline and multimedia services designed to meet customer demands for speed, mobility and control." Seidenberg added, "Our strategy is to be a customer-focused leader in consumer broadband and video, as well as business and government services, in both the landline and wireless environments. We believe that our superior networks are the basis for innovation and competitive advantage in communications.
The combination of our world-class wireless and broadband access networks with the leading global IP (Internet Protocol) backbone will allow us to deliver the highest quality end-to-end experience for our customers." Following the merger, Verizon, which continues to be based in New York, has approximately $90 billion in annual total consolidated operating revenues and approximately 250,000 employees, serving customers in 150 countries.
New unit named 'Verizon Business'
Verizon Business is the name of the new Verizon business unit encompassing business and government customers and related functions of the former MCI as well as similar businesses that previously were part of Domestic Telecom, including the former Verizon Enterprise Solutions Group. Verizon now operates three network-based businesses: Verizon Business; Verizon Wireless, operator of America's most reliable wireless network; and Verizon's landline segment, which is deploying the most advanced wireline broadband and video network in America today.
Verizon Business serves medium and large businesses and government customers, and it will announce details of new products and services later this month. This new business segment boasts a highly trained and experienced force of sales and service professionals deployed in hundreds of sales offices around the world. It owns and operates an end-to-end, global IP network spanning more than 100,000 miles, providing next-generation IP network services to medium and large businesses and government customers.
As previously announced, John Killian has been named president of this new unit, and his leadership team executives have been overseeing integration planning for their respective functions since October. "We have the team in place to hit the ground running and offer Verizon Business customers greater value from Day One," said Killian. "We believe that our strong commitment to customers and our integrated product offerings will deliver the most advanced business communications solutions and best customer experience available in today's marketplace." While further details about Verizon Business will be announced at the upcoming market launch, Verizon will continue to build on the success of its "master brand" strategy. Other segments of the former MCI are being combined with similar existing functions in Verizon. For example, the MCI Foundation will be part of the Verizon Foundation.
Transaction details
The merger was announced on Feb. 14, 2005, and received the required state, federal and international regulatory approvals by year-end 2005. Verizon and MCI have been engaged in integration planning since the merger was approved by MCI shareholders on Oct. 6, 2005. Under terms of the merger agreement, MCI shareholders will receive 0.5743 shares of Verizon and cash for each of their MCI shares. Verizon elected to make a supplemental cash payment of $2.738 per MCI share (or $779 million in the aggregate), rather than issue additional shares of Verizon, so that the merger consideration was equal to at least $20.40 per share of MCI. The parties mutually agreed that there would be no purchase price adjustment related to the amount of certain MCI liabilities.
The merger was also structured as a tax-free reorganization, and generally MCI shareholders will be taxed only to the extent of a previously paid special dividend and the supplemental cash payment. Effective today, trading in MCI's common stock (NASDAQ:MCIP) has been halted. MCI shareholders holding certificates will very shortly receive information about how to exchange their shares. MCI shareholders who hold their shares in book entry or through a broker will have their shares automatically exchanged for Verizon shares and cash. Verizon shareholders need not take any action.
Verizon's leadership team
Verizon's top management team and Board of Directors remain unchanged. Michael Capellas, former president and CEO of MCI, has announced that he is leaving the business now that the merger has been completed. Seidenberg said, "Michael's work in transforming MCI over these past few years has been extraordinary. He has been a great leader, and he leaves a legacy as an architect of one of the world's great, next-generation communications companies -- a strong competitive force focused on customer innovation."
NOTE: This press release contains statements about expected future events and financial results that are forward-looking and subject to risks and uncertainties. For those statements, we claim the protection of the safe harbor for forward-looking statements contained in the Private Securities Litigation Reform Act of 1995. The following important factors could affect future results and could cause those results to differ materially from those expressed in the forward-looking statements: materially adverse changes in economic and industry conditions and labor matters, including workforce levels and labor negotiations, and any resulting financial and/or operational impact, in the markets served by us or by companies in which we have substantial investments; material changes in available technology; technology substitution; an adverse change in the ratings afforded our debt securities by nationally accredited ratings organizations; the final results of federal and state regulatory proceedings concerning our provision of retail and wholesale services and judicial review of those results; the effects of competition in our markets; the timing, scope and financial impacts of our deployment of fiber-to-the-premises broadband technology; the ability of Verizon Wireless to continue to obtain sufficient spectrum resources; changes in our accounting assumptions that regulatory agencies, including the SEC, may require or that result from changes in the accounting rules or their application, which could result in an impact on earnings; and the extent and timing of our ability to obtain revenue enhancements and cost savings following our business combination with MCI, Inc.