Verizon and Team Penske to continue storied partnership
Media contact(s)
Kyle Ragonese
732-236-3526
Will Power Piloted Verizon Chevrolet To Second INDYCAR SERIES Title in 2022
Full Transparency
No Updates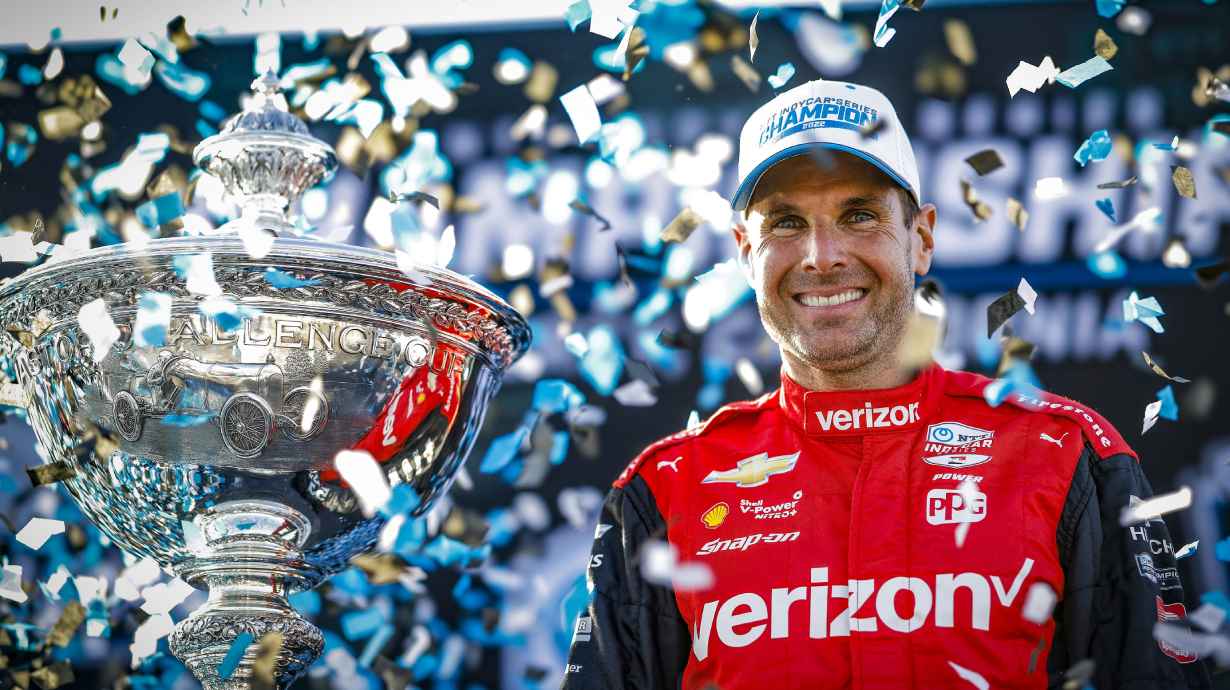 NEW YORK, N.Y. | MOORESVILLE, N.C. - Following a 2022 motorsports season that saw Will Power win his second NTT INDYCAR SERIES (NICS) title in the No. 12 Verizon 5G Chevrolet, Verizon and Team Penske today announced a multiyear extension of Verizon's sponsorship.
Verizon will continue as the primary sponsor of Power and the No. 12 Team Penske Chevrolet for all 17 races on the NICS schedule. The Verizon colors first adorned the No. 12 Team Penske Chevrolet in 2009 during Power's initial, part-time NICS season. The technology, communications, information and entertainment leader has remained the primary sponsor of Power throughout his 15-year career with Team Penske, with this new agreement extending the relationship into the future.
"Verizon has been a true partner of Team Penske since our first season together in 2009," said team owner Roger Penske. "They have been an integral part of our success in INDYCAR competition. Verizon is a terrific fit for our INDYCAR team and the INDYCAR SERIES as one the world's technological leaders. Their cutting-edge approach means a bright future for our partnership."
Power continues to rise through the ranks of the all-time greatest drivers in the NTT INDYCAR SERIES as he enters his 15th season as part of the Team Penske lineup. After winning races at a prodigious clip early in his career, the Toowoomba, Australia native captured his first series title in 2014. In 2018, he became the first Australian to win "The Greatest Spectacle in Racing" with a spectacular drive in the No. 12 Verizon Chevrolet. However, the 2022 season was one in which he fully-cemented his place in INDYCAR SERIES lore. A consistent season was transformed into a historic one as he passed Mario Andretti for the most pole positions in series history in the season-finale weekend at Laguna Seca. A third-place finish in that race lifted Power to his second career title in a season in which he completed all 2,268 laps of competition. Throughout the partnership between Verizon and Penske, Power has raced to 41 wins and 68 pole positions, ranking fifth and second in team history, respectively.
"Very few drivers are lucky enough to have the support of one partner for as long as I've had the opportunity to work with Verizon," said Power. "They have been instrumental in my career, a career that would likely have looked much different without them. I still have things I want to accomplish and I look forward to representing them and having my number 12 car with the Verizon logo in the winner's circle."
Verizon and Team Penske have a longstanding innovation history. From using Verizon 5G Ultra Wideband to analyze the performance of cars coming in and out of the first turn at the Indianapolis Motor Speedway in preparation for the Indy 500 and being able to analyze performance data in near real-time, to race fans being able to share, stream and tweet race moments via Verizon 5G Ultra Wideband at the Penske-owned Indianapolis Motor Speedway, innovation is at the forefront of this partnership.
"Team Penske has been a true co-innovation partner since the very beginning of our relationship. They understand the impact that Verizon 5G can have on what they are trying to achieve each season, which is a NTT INDYCAR SERIES title, and the proof is in their performance," said Massimo Peselli, CRO of Global Enterprise and Public Sector, Verizon Business. "We're excited to continue this legacy and be a key part of this storied race team's future."