Verizon to Be Honored By USO of Metropolitan Washington for Third Consecutive Year
Verizon to Be Honored By USO of Metropolitan Washington for Third Consecutive Year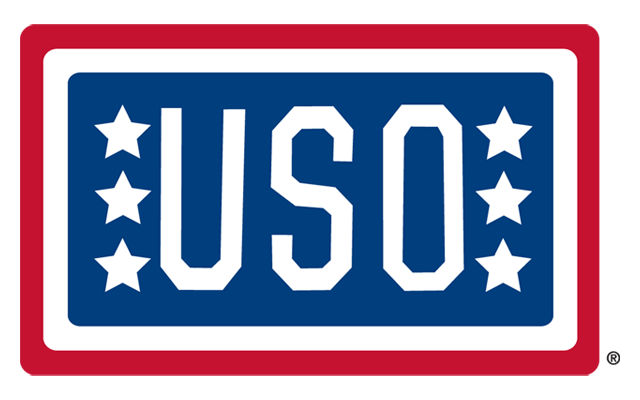 ASHBURN, Va. – Verizon will be named to the USO of Metropolitan Washington's Circle of Stars for the third consecutive year. The USO-Metro Circle of Stars elite award recognizes corporate donors for their support of Metro-USO programs for military service members and their families.
Verizon will be among the honorees recognized tonight (Oct. 4) at the USO of Metropolitan Washington's 10th Annual Stars and Stripes Night, a fundraising event that brings together USO-Metro supporters, business leaders, celebrity guests and honored wounded warriors. The award ceremony and fundraiser will take place at the Sheraton Pentagon City Hotel in Arlington.
"Verizon has been an incredible supporter of USO-Metro for many years," said Elaine Rogers, president and chief executive officer of the USO of Metropolitan Washington. "Due to its sustained and ongoing backing for our local airports and other programs, Verizon is now one of our top four-star donors. The support of corporations, such as Verizon, enables USO-Metro to fulfill its mission of lifting the spirits of military service members and their families while they protect our country."
Verizon provides financial and technical support, including free worldwide calling over its Voice-over-IP service, and complimentary tablets and mobile phone chargers for use in USO lounges at four Washington-area airports: Baltimore/Washington International Thurgood Marshall Airport, Ronald Reagan Washington National Airport, Washington Dulles International Airport and Joint Base Andrews. Operation Healthy Traveler, a new program launched in 2012, educates service members and their families about reducing stress and eating healthy meals and snacks while traveling, and offers them nutritious food options.
In addition, Verizon donated time and materials for the USO Wounded Warrior and Family Center located at Fort Belvoir.
"The USO of Metropolitan Washington and Verizon share a commitment to this nation's military personnel and their families," said Michael T. Maiorana, senior vice president of public sector markets, Verizon Enterprise Solutions. "Our ongoing support of USO-Metro's important programs is one way of expressing appreciation for those who serve and protect our country."
The Verizon Corporate Responsibility website contains additional information on the company's support for military personnel and veterans.
Verizon is a leading provider of advanced IT and communications services to governments around the world. Visit the Verizon Public Sector website for more information.
About USO of Metropolitan Washington
USO-Metro is a nonprofit 501(c)(3) organization chartered by Congress, and dedicated to "Serving those who serve, and their families" in Washington, D.C., Maryland and Northern Virginia. It is through the generous financial support of individuals and organizations in the local community that USO-Metro is able to fulfill its mission. With the help of nearly 5,000 devoted volunteers, USO-Metro provides programs and services for active duty troops and their families at area military hospitals; through its Mobile USO program; at five USO Centers, four USO airport lounges and through Operation USO Care Package. For more information please visit www.usometro.org or "like" us on Facebook and follow us on Twitter by searching USO-Metro.
About Verizon
Verizon Communications Inc. (NYSE, Nasdaq: VZ), headquartered in New York, is a global leader in delivering broadband and other wireless and wireline communications services to consumer, business, government and wholesale customers. Verizon Wireless operates America's most reliable wireless network, with more than 100 million retail connections nationwide. Verizon also provides converged communications, information and entertainment services over America's most advanced fiber-optic network, and delivers integrated business solutions to customers in more than 150 countries. A Dow 30 company with nearly $116 billion in 2012 revenues, Verizon employs a diverse workforce of 180,900.  For more information, visit about.verizon.com.
####