Verizon to Hire 100 Customer-Support Employees at Fiber Solutions Center in Syracuse
Verizon to Hire 100 Customer-Support Employees at Fiber Solutions Center in Syracuse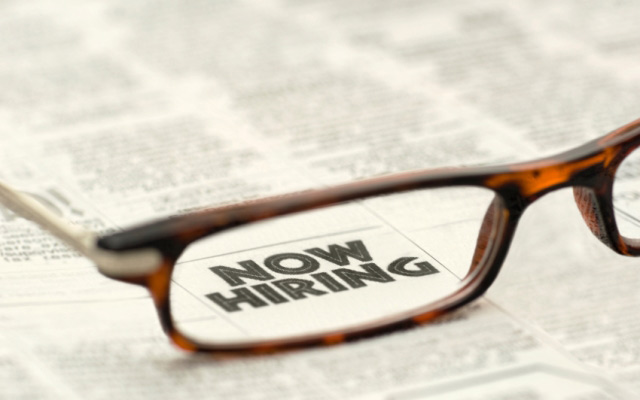 SYRACUSE, N.Y. – Verizon is currently recruiting for 100 full-time job openings at its Fiber Solutions Center, located on Thompson Road in Syracuse.
The positions, titled fiber customer support analyst, serve as the initial point of contact for handling inquiries from customers about their fiber-based voice, Internet and/or video services.  The Syracuse center currently employs approximately 380 employees.  The hiring process will extend until August.
Employees at the Fiber Solutions Center work with Verizon customers who subscribe to the company's revolutionary and advanced FiOS services. Verizon brings the power of fiber optics directly to the home and business, enabling picture-perfect television service, super-fast Internet – with FiOS Quantum Internet providing speeds of 50/25 to 500/100 Mbps – plus crystal-clear and integrated voice service.  FiOS services continue to win awards for quality, value and service from leading industry publications and customer opinion polls.
Verizon FiOS continues to gain customers and market share in those communities where the company has built its fiber network. Companywide, the company had totals of 6.2 million FiOS Internet and 5.3 million FiOS Video connections at the end of the first quarter of this year.
"We want our customers to have an excellent experience in every aspect of their relationship with Verizon," said Kelley Kurtzman, Verizon vice president for national operations. "That relationship starts with our employees who answer our customers' questions, resolve their issues, or assist with the latest technology. 
"Verizon's all-fiber network is the largest in the U.S., and each day more customers are living the borderless lifestyle with our popular fiber-based Internet, video and voice services. Verizon is an integral part of Central New York, and we know that we can find those knowledgeable and customer-focused candidates from the pool of top-quality, highly skilled talent in this area," Kurtzman said.
The Syracuse hirings are part of a recruiting effort to attract about 450 new employees at select Fiber Solutions Centers in the Northeast and Mid-Atlantic states.
The positions offer competitive salaries and benefits, including healthcare coverage that begins on the first day of employment and participation in the company's 401(k) program with a dollar-for-dollar match of up to 6 percent of an employee's contribution.
Interested individuals may apply online at www.verizon.com/jobs, at online job sites such as Monster.com, with military websites, and at certain technical schools.
Verizon is consistently recognized for its employment policies and practices, and has won awards from major diversity, cultural and technical publications
Verizon Communications Inc. (NYSE, Nasdaq: VZ), headquartered in New York, is a global leader in delivering broadband and other wireless and wireline communications services to consumer, business, government and wholesale customers. Verizon Wireless operates America's most reliable wireless network, with more than 103 million retail connections nationwide. Verizon also provides converged communications, information and entertainment services over America's most advanced fiber-optic network, and delivers integrated business solutions to customers in more than 150 countries. A Dow 30 company with more than $120 billion in 2013 revenues, Verizon employs a diverse workforce of 176,900. For more information, visit www.verizon.com.
####