Verizon extends a helping hand to Vermont and New York State communities amid historic flooding
Free charging and bottled water available to customers of any carrier at select Verizon stores and authorized retailers in New York and Vermont
Full Transparency
No Updates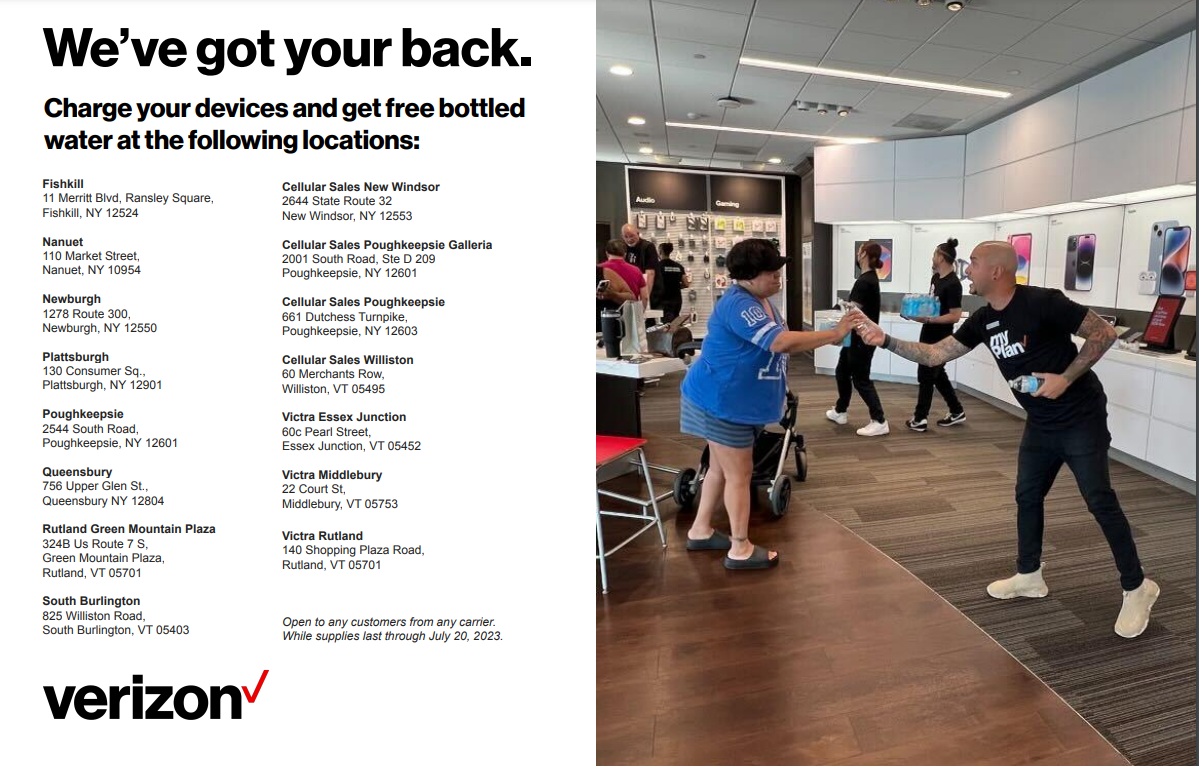 NEW YORK - As historic and ongoing flooding continues to impact parts of the Northeast, Verizon is offering support in the hardest hit areas.
Starting immediately through July 20, anyone from any carrier can visit select Verizon stores and authorized retailers in the affected regions to access free device charging services and bottled water.
"At Verizon, we have an unwavering commitment to helping the communities we serve during times of need. In fact, it's in our Credo," said Chris Flood, Verizon's Atlantic North Market President. "We hope that by offering a safe haven, a place to recharge both devices and spirits, we can truly make a difference for those impacted by these historic floods."
Participating retail locations include:
Fishkill
11 Merritt Blvd, Ransley Square,
Fishkill, NY 12524
Nanuet
110 Market Street,
Nanuet, NY 10954
Newburgh
1278 Route 300,
Newburgh, NY 12550
Plattsburgh
130 Consumer Sq.,
Plattsburgh, NY 12901
Poughkeepsie
2544 South Road,
Poughkeepsie, NY 12601
Queensbury
756 Upper Glen St.,
Queensbury NY 12804
Rutland Green Mountain Plaza
324B Us Route 7 S,
Green Mountain Plaza,
Rutland, VT 05701
South Burlington
825 Williston Road,
South Burlington, VT 05403
Cellular Sales New Windsor
2644 State Route 32,
New Windsor, NY 12553
Cellular Sales Poughkeepsie Galleria
2001 South Road, Ste D 209,
Poughkeepsie, NY 12601
Cellular Sales Poughkeepsie
661 Dutchess Turnpike,
Poughkeepsie, NY 12603
Cellular Sales Williston
60 Merchants Row,
Williston, VT 05495
Victra Essex Junction
60c Pearl Street,
Essex Junction, VT 05452
Victra Middlebury
22 Court St,
Middlebury, VT 05753
Victra Rutland
140 Shopping Plaza Road,
Rutland, VT 05701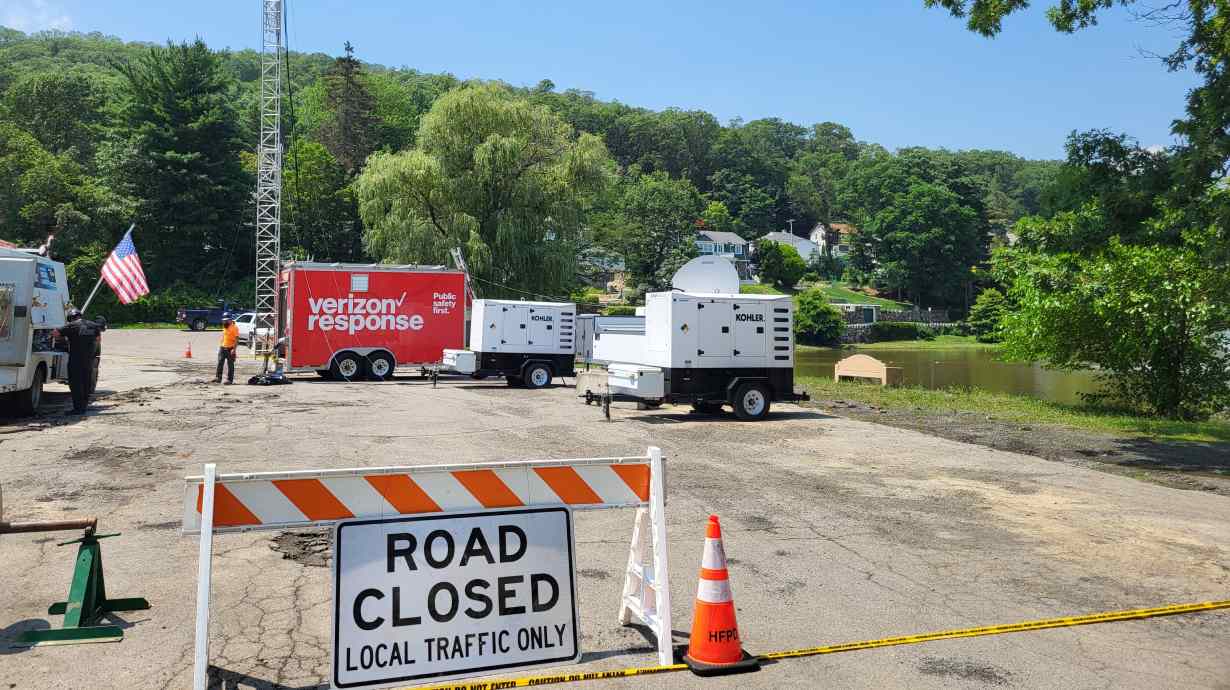 Verizon's network is performing well in the most impacted areas. To provide additional support, coverage and capacity in the hardest hit areas, Verizon is also deploying a COW (Cell on Wheels) in Highland Falls, NY to aid emergency crews in recovery efforts.
For store hours, visit verizon.com/stores/.
"At Verizon, we have an unwavering commitment to helping the communities we serve during times of need. In fact, it's in our Credo...We hope that by offering a safe haven, a place to recharge both devices and spirits, we can truly make a difference for those impacted by these historic floods."
Chris Flood, Verizon's Atlantic North Market President