Verizon's CEO: Our strategy to deliver the promise of the digital world
Full Transparency
Our editorial transparency tool uses blockchain technology to permanently log all changes made to official releases after publication.
More of our content is being permanently logged via blockchain technology starting [10.23.2020].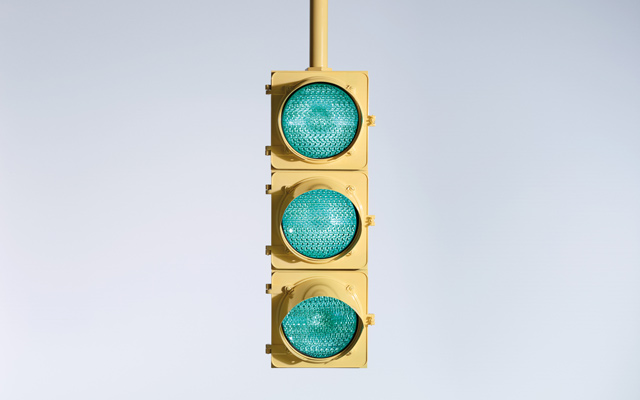 Verizon had an eventful first half of 2016 marked with several strategic milestones. Earlier this week, the company also announced a definitive agreement to acquire Yahoo's operating business for approximately $4.8 billion. In a call with investors on July 26, Chairman and CEO Lowell McAdam offered the following context about Verizon's strategy.
With everything that's going on, I wanted to…put these initiatives in context and tell you how we are strengthening our ability to realize our mission of delivering the promise of the digital world.
We have spoken to you before about our three-tier strategy:
First, sustaining quality and performance leadership in all of our networks;
second, in building new ecosystems around our broadband, video, and Internet of Things global platforms;
and finally, monetizing our investments in networks and platforms through applications and content.
I am very pleased with the progress that we are making across all of these fronts.
Verizon's network evolution
For us, delivering the promise of the digital world begins with network leadership, which has been the cornerstone of our brand since we formed Verizon in 2000. Our 4G LTE network consistently leads all external studies for quality and reliability across the country, even with the explosive growth of data usage. Over the last 16 years, we have grown from approximately 25 million customers using wireless almost exclusively for voice services to more than 110 million customers using wireless for mostly data services.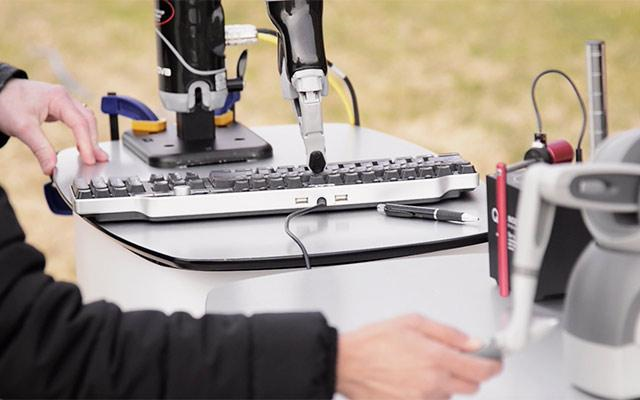 In the second quarter alone, network usage increased 44% over the prior year. To give you a perspective on traffic growth, we carry the same amount of traffic on our network in one hour today as we did 10-plus years ago in one week.
In light of this growing demand, we are continuing to invest in and evolve our Wireless network to provide the broadest, most reliable, and highest quality wireless experience for our customers. This investment includes expanding the fiber front and backhaul to support wireless network growth.
Verizon has been a leader in pushing the industry forward in every new generation of wireless technology. With 3G, we ushered in an era of wireless data. By being the first to implement 4G LTE, we changed the game for the delivery of wireless broadband, opening up new opportunities for our customers and the industry as a whole.
LTE is a growth engine for applications and devices across the ecosystem, increasing the productivity of our country. New players are entering this ecosystem every day. To make sure 4G LTE can handle our customers' ever-increasing demands, we are challenging conventional approaches to network architecture by deploying fiber to cell sites and densifying cells to handle the constant demand on the network in high-usage areas.
We are also optimizing 4G with new techniques like centralized baseband architecture, carrier aggregation, and core network virtualization initiatives, which provide operating, capital, and spectral network efficiencies.
The balance has shifted away from building capacity exclusively through spectrum. We believe that 4G will be the base layer of our Wireless network for years to come. Moreover, our approach to network architecture is also preparing us for 5G and shaping our thinking about future investment that will drive growth across all our business and ecosystem.
You saw the first fruits of this strategy in April, when we announced our One Fiber strategy for the city of Boston. We will create a single fiber-optic network platform capable of supporting wireless and wireline technologies and multiple products. In particular, we believe the fiber deployment will create economic growth for Boston and we are talking to other cities about similar partnerships.
No longer are discussions solely about local franchise rights, but how to make forward-looking cities more productive and effective. Our announced agreement to acquire XO Communications will also be a key part of this strategy, providing us with the deep fiber assets including 40 metro fiber rings in major cities and millimeter wave spectrum in a significant part of the country that will give us a critical competitive edge.
Visit www.verizon.com/BostonFios to see how we are wiring Boston for the future
5G = wireless fiber
Yesterday the FCC approved our lease arrangement with XO so that we have a clear spectrum path toward 5G deployment, which, like 4G, will be a game changer. I think of 5G initially as, in effect, wireless fiber, which is wireless technology that can provide an enhanced broadband experience that could only previously be delivered with physical fiber to the customer. With wireless fiber, the so-called last mile can be a virtual connection, dramatically changing our cost structure.
I know we heard a lot of skepticism when we formed the 5G Tech Forum last fall, with critics questioning the need for moving so soon. But as we learned from our experience with 4G, being a first mover in developing the technology and nurturing the ecosystem is the best way to ensure that our customers benefit from its capabilities.
In our labs we are able to predict and model what a future home will look like with multiple high-definition TVs, laptops, tablets, and virtual reality applications served over a wireless connection, delivered at speeds significantly higher than 1 gigabit per second…
We see the stars aligning very quickly when it comes to the 5G future. We have been very pleased by the partnership with the FCC to finalize the 5G spectrum rules. All of this keeps us on track to be the first carrier to deploy a 5G network in the United States, preparing us for a fixed commercial wireless fiber launch in 2017 and laying the foundation to build mobility use cases later in the decade.
Through every generation of technology, our fundamental principles remain the same, highest quality, consistent investment, customer value, and, yes, superior execution. This dedication to network quality has created the best wireless network in the world. Maintaining and extending that leadership remains the number one priority of the company.
Verizon's video strategy
With the other two tiers of our three-part strategy, we are developing the platforms, content, and applications that will drive usage on our network and monetize our investment in this world class infrastructure. Let me review our progress in these areas, starting with video.
As you know, we've been building our video assets and capabilities for some time with a goal of building a global platform and developing new business models for reaching the digital video customer. At the heart of this video evolution are the changing ways in which younger consumers access their digital and mobile content.
Over the past several years we have dramatically expanded the ways in which we can deliver content wherever and however the digital customer wants it, including:
large and small bundles of linear content through Fios TV;
new and better customer experiences for Fios using IP-based technology; over-the-top delivery of content;
purchasing AOL, with its publishing and advertising technology and content;
further enhancing AOL with the Millennial Media acquisition;
introducing go90 and its vast library of digital content, not only for our Verizon customers, but other carriers' customers as well;
developing a global video distribution for media companies to efficiently deliver high-quality digital content; and finally,
establishing a content joint venture with Hearst through which we have invested in two leading digital brands for female and male Millennials, namely AwesomenessTV and Complex Media.
We assembled a great team and strong assets under Marni Walden. Just over the past year since the AOL acquisition, we have learned a tremendous amount about the video market and opportunities to grow in the future. Her team is focused on integrating these assets and driving profitable growth by attracting viewers through great content, which, in turn, attracts advertisers by increasing the return on their advertising dollar.
The Yahoo opportunity
That brings us to Yahoo. We see tremendous opportunity in the digital video marketplace, which has an estimated addressable market of $180 billion by 2020.
Today, that marketplace is dominated by two brands. Content creators and advertisers are hungry for alternatives as the market expands for both in-home and mobile consumption. Verizon intends to be a significant player in this space.
By acquiring Yahoo's operating business, we are scaling up to be a major competitor in mobile media. Yahoo's operations provide a valuable portfolio of online properties and mobile applications, which attract over 1 billion monthly active consumer views.It also brings market-leading content, brands in sports, finance, news, and email into the portfolio. It expands our analytics and ad tech capabilities and enhances our competitive position and value proposition to advertisers. We are already seeing enthusiasm from partners in sports, news, and finance to leverage this scale in the future.
Yahoo's operations complement AOL's business, as well as our overall asset portfolio. The global scale, volume of customer analytics, and market reach of the combined assets will allow us to create long-term value in a less capital-intensive manner.
We look forward to working with a very talented team at Yahoo. In the months ahead we will be focused on completing the necessary regulatory process, planning for integration, and closing this cash transaction early next year. Going forward, this acquisition will put us in a great position as a top global media company and give us a significant source of revenue growth for the future.
IoT and telematics

We are also building our growth capabilities in the emerging Internet of Things market by developing business models to monetize usage on our network at the connectivity and platform layers. We had another quarter of 25% growth in revenue from the Internet of Things, which amounted to approximately $205 million in the quarter and about $400 million year-to-date in 2016. We've also seen strong demand for our telematics products, including our direct-to-consumer product, hum, and see many opportunities to expand in the market.
In June we agreed to acquire Telogis, which will advance our fleet telematics connected solutions and expand our distribution relationships while we grow our global scale. So as we are making tremendous strides strategically, John Stratton and his operations team are not taking their eye off the ball when it comes to operational performance…
So as I look at the first half of 2016, I am pleased with what we have accomplished in a fast-moving challenging environment and how far we have come repositioning ourselves strategically for the next decade.
Important Additional Information and Where to Find It
Yahoo! Inc. ("Yahoo") will be filing with the Securities and Exchange Commission (the "SEC") a proxy statement regarding the proposed sale of Yahoo's operating business to Verizon Communications Inc. ("Verizon") and related transactions, the definitive version of which will be sent or provided to Yahoo stockholders. BEFORE MAKING ANY VOTING DECISION, YAHOO'S STOCKHOLDERS ARE STRONGLY ADVISED TO READ YAHOO'S PROXY STATEMENT IN ITS ENTIRETY (INCLUDING ANY AMENDMENTS OR SUPPLEMENTS THERETO) WHEN IT BECOMES AVAILABLE AND ANY OTHER DOCUMENTS FILED WITH THE SEC IN CONNECTION WITH THE PROPOSED TRANSACTIONS OR INCORPORATED BY REFERENCE THEREIN BECAUSE THEY WILL CONTAIN IMPORTANT INFORMATION ABOUT THE PROPOSED TRANSACTIONS. Investors and stockholders will be able to obtain (when available) a free copy of Yahoo's proxy statement, any amendments or supplements to the proxy statement, and other documents filed by Yahoo with the SEC (when available) in connection with the proposed transactions for no charge at the SEC's website at www.sec.gov, on the Investor Relations page of Yahoo's website investor.yahoo.net or by writing to Investor Relations, Yahoo! Inc., 701 First Avenue, Sunnyvale, CA 94089.
Yahoo and its directors and executive officers, as well as Verizon and its directors and executive officers, may be deemed participants in the solicitation of proxies from Yahoo's investors and stockholders in connection with the proposed transactions. Information concerning the ownership of Yahoo securities by Yahoo's directors and executive officers is included in their SEC filings on Forms 3, 4 and 5, and additional information is also available in Yahoo's annual report on Form 10-K for the year ended December 31, 2015, as amended, and Yahoo's proxy statement for its 2016 annual meeting of stockholders filed with the SEC on May 23, 2016. Information about Verizon's directors and executive officers is set forth in Verizon's annual report on Form 10-K for the year ended December 31, 2015 and Verizon's proxy statement for its 2016 annual meeting of stockholders filed with the SEC on March 21, 2016. Information regarding Yahoo's directors, executive officers and other persons who may, under the rules of the SEC, be considered participants in the solicitation of proxies in connection with the proposed transactions, including their respective interests by security holdings or otherwise, also will be set forth in the definitive proxy statement relating to the proposed transactions when it is filed with the SEC. These documents may be obtained free of charge from the sources indicated above.