Verizon's Identity Services Give FrieslandCampina Secure, Anytime, Global Information Access
Verizon's Identity Services Give FrieslandCampina Secure, Anytime, Global Information Access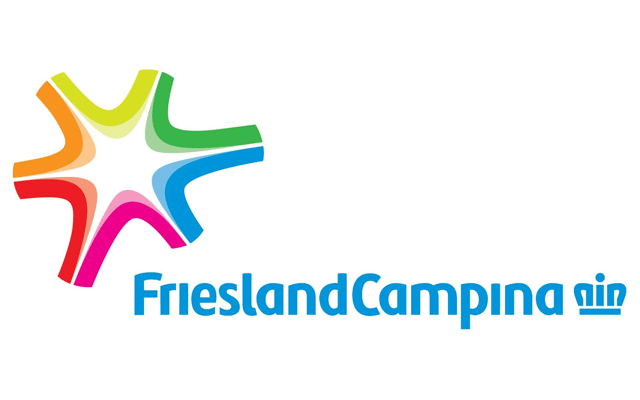 AMSTERDAM – When FrieslandCampina, one of the world's leading dairy cooperatives, needed a new user-authentication solution, Verizon had the answer. Verizon's Universal Identity Services now give FrieslandCampina's global workers flexible, secure access to business-critical applications and information from wherever they are in the world, ensuring they can always remain productive.
FrieslandCampina, headquartered in Amersfoort, the Netherlands, delivers a wide range of dairy-based foods and beverages to customers in 100 countries around the globe, from infant and toddler nutrition to specialized products for the food and pharmaceutical industries. The company had historically used a hard-token, two-factor identification service for remote access. However, although this worked well in Western Europe, it did not work in many of the company's high-growth markets in the Asia-Pacific region, given its reliance on text-message technology, which is delivered on different platforms in some markets.
Verizon already provided and secured FrieslandCampina's global network infrastructure, which supports customer orders and global supply chain activities for the cooperative's 16,000-member dairy farms and production and sales sites. As a trusted business partner, Verizon was therefore an obvious choice for this new program, and the recently announced availability of the company's next-generation, cloud-based identity platform in Europe – Verizon Universal Identity Services – sealed the deal.
Verizon's Universal Identity Services now offers FrieslandCampina an easier, faster, more flexible and secure means of remote authentication. FrieslandCampina's employees can select their own method of authentication – soft or hard token, SMS, or voice response – on the mobile device of their choice. Conversely, FrieslandCampina's IT department can tailor security access for each user and adapt it as the user travels.
Carel de Vink, FrieslandCampina's connectivity manager, said: "Our employees need secure connectivity to business information wherever and whenever they need it. We first trialed this new authentication method with a select group of employees – but the response was so overwhelmingly positive that we are now extending the program to cover all members of our enterprise ecosystem. Verizon's network infrastructure already underpins our global communications. Now Verizon's Universal Identity Solution is enabling our company to achieve its business goals."
[Video interview: Carel de Vink explains his company's identity strategy in detail]
Pieter Holst, area vice president for Verizon in the Benelux region (Belgium, the Netherlands and Luxembourg), said: "The enterprise ecosystem increasingly includes employees, customers, partners, suppliers and subcontractors working over multiple time zones and geographies. Flexible and agile information access is critical for business productivity, and IT departments are increasingly using identity management solutions to redevelop the scope of their operations and open new business market opportunities."
Verizon Enterprise Solutions creates global connections that generate growth, drive business innovation and move society forward. With industry-specific solutions and a full range of global wholesale products and services offered over the company's secure mobility, cloud, strategic networking and advanced communications platforms, Verizon Enterprise Solutions helps open new opportunities around the world for innovation, investment and business transformation. Visit verizonenterprise.com to learn more.
Verizon Communications Inc. (NYSE, Nasdaq: VZ), headquartered in New York, is a global leader in delivering broadband and other wireless and wireline communications services to consumer, business, government and wholesale customers. Verizon Wireless operates America's most reliable wireless network, with more than 101 million retail connections nationwide. Verizon also provides converged communications, information and entertainment services over America's most advanced fiber-optic network, and delivers integrated business solutions to customers in more than 150 countries. A Dow 30 company with nearly $116 billion in 2012 revenues, Verizon employs a diverse workforce of 178,300.  For more information, visit www.verizon.com.
####