Wear Confidence. The Prom Dress is Just for a Night.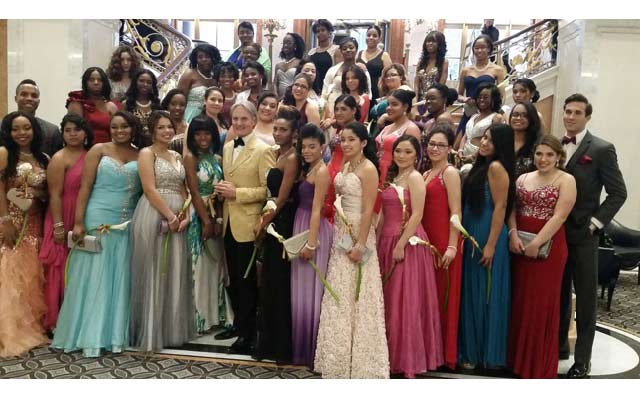 We're just a few days into spring, and already a touch of warmth can be felt in the air. For many high school students, this means one thing: prom is just around the corner.

Though undoubtedly memorable, prom can be a stressful experience for high school girls. Sure, the boys have to work up the courage to ask a girl to the prom. But for girls, the hunt for the perfect dress is no joke. For girls who come from humble beginnings, finding an affordable dress that also makes you feel good is not easy.

To lessen the anxiety, Verizon partnered with TLC on its Say Yes to the Prom event in NYC -- part of a nationwide  initiative that provides donated prom dresses and builds courage and confidence among young women.

The Women's Association of Verizon Employees was thrilled to contribute to this great cause and did so by collecting over 300 prom dresses from employees. The organization, known as WAVE, is an Employee Resource Group that celebrates Verizon's diversity and female empowerment.  

As a result of the TLC initiative, nearly 3,000 dresses, makeup products and accessories touched the lives of girls living in New York City, Denver, Silver Spring, Miami and Los Angeles. Coast-to-Coast, thousands of high school girls were treated to a night of glitz and glam, but more importantly, they had the opportunity to meet with seasoned, female leaders for one-on-one networking and mentorship.

While it was nice to see the girls wearing their prom dresses and bright smiles, the real feel-good moment for our employees was the girls' boost of self-esteem after the mentoring sessions.

After all, once their makeup comes off and their prom dresses are stored away, the girls' newfound confidence is what will remain with them long after.