What is 4G LTE and why it matters
If you aren't sure what exactly 4G LTE means, you're not alone. Below is a quick primer on what it is and how it applies in your day-to-day life.
Full Transparency
Our new editorial transparency tool uses blockchain technology to permanently log all changes made to official releases after publication. However, this specific post is not being tracked. Please visit our media contacts page to request more details regarding this post.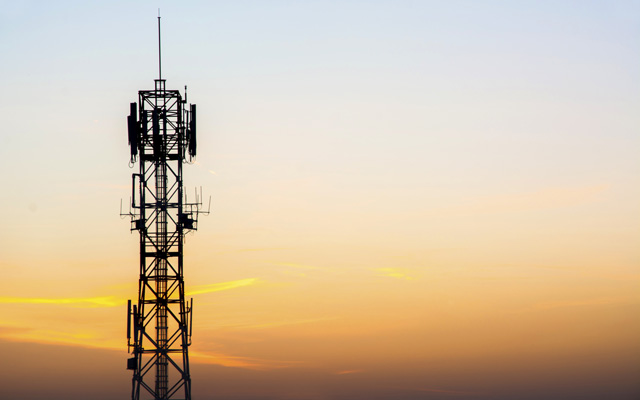 Millions of Verizon customers enjoy the consistently fast speed and incredible coverage of our 4G LTE network every day. But most people aren't familiar with the technology that powers that network, how 4G LTE is different from other wireless networks, or what the term "4G LTE" actually means.
The technology behind 4G may be complex, but we can help you understand the basics. So let's take a look at what 4G LTE is and why it matters to you.
What is 4G LTE?
To put it simply, 4G LTE is a term used to describe the type of wireless technology that powers Verizon's nationwide network, the largest and most reliable wireless network in the United States. Whenever you're using wireless data on your Verizon device – whether you're downloading, streaming, surfing the web or checking email – and you see "LTE" light up at the top of your screen, you're using 4G LTE.
And what does "4G LTE" stand for? 4G LTE is short for "fourth generation long-term evolution." So it's actually two terms combined. First, "4G" represents the fourth generation of mobile technology, the next big advancement after 3G. And "long-term evolution," or "LTE," is industry jargon used to describe the particular type of 4G that delivers the fastest mobile internet experience.
So with a network like Verizon's, you're getting the best of both worlds when it comes to using wireless data – 4G and LTE.
4G LTE's speed has changed how we connect with the world.
You probably know that 4G LTE is "fast." But what does that actually mean when it comes to using your phone? It means downloads 10 times faster than with 3G. It means webpages that load in an instant. It means smoother video and music streaming. In short, 4G LTE gives us the ability to utilize and experience the internet in a quicker, richer way.
By enabling video viewing and data sharing at a pace not realized before, LTE has turned our smartphones into powerful connected devices that we can carry anywhere. And it's opened up new possibilities for both our personal and professional lives.
Whether you're skimming reviews to find a great new restaurant, using GPS to find your way there, or streaming videos on YouTube while you wait for your food to arrive, 4G LTE lets you do it all – seamlessly.
Download speeds on 4G LTE
A brief history of 4G LTE
Yes, there really were three generations of wireless networking technology before 4G. The first generation of mobile technology, which came to be known as 1G, was introduced in the 1980s. An analog technology, it gave us the ability to make and receive calls on mobile phones. The advent of 2G digital technology in the early 1990s introduced text messaging. The move to 3G in 2004 provided network speeds fast enough for the first smartphones. Finally, 4G, with its incredibly fast data-transfer rates, gave rise to many of the connected devices and services that we rely on and enjoy today.
3G vs. 4G LTE
| | 3G | 4G LTE |
| --- | --- | --- |
| Download speeds | Slow – Over 30 seconds for larger apps | Fast – Larger files take just a few seconds |
| Web browsing | Slow and clunky | Fast and seamless; similar to the home broadband experience |
| Video & music streaming | Poor quality, with frequent buffering | HD quality, live video |
Verizon launched its 4G LTE network on December 5, 2010. It was the world's first large-scale 4G LTE network, covering 38 major metropolitan areas and more than one-third of all Americans at launch.
From there, Verizon worked feverishly to expand the new network to every corner of the United States. By October 2012, Verizon 4G LTE wireless was available in over 400 U.S. markets. And by 2013, LTE reached 97 percent of the U.S. population.
In 2016, Verizon became the first U.S. provider to deploy LTE Advanced in cities nationwide. LTE Advanced uses carrier aggregation to speed mobile data over the network more quickly than ever before, providing customers with 50 percent faster peak speeds.
Today, more than 98 percent of the U.S. population has access to 4G LTE and 90 percent of Verizon Wireless' data traffic is carried over the network.
Verizon launched the first large-scale 4G LTE network on December 5, 2010. In 2016, Verizon became the first U.S. provider to deploy LTE Advanced in cities nationwide. 
We're constantly improving our industry-leading 4G LTE network.
Since the launch of LTE in 2010, Verizon has consistently invested in network infrastructure and implemented the latest technology to improve coverage and throughput speeds. By investing in small cells, deploying Massive MIMO, implementing carrier aggregation and adding new bandwidth, we've successfully increased the speed and reliability of the nation's leading 4G network again and again.
With this continual improvement, it's no wonder Verizon's 4G LTE network consistently wins award, after award, after award for being the nation's best network.
And we're innovating for tomorrow.
Technology isn't slowing down and neither are we. Verizon continues to be at the forefront of 4G networking technology. Here are just some of the recent 4G LTE milestones and firsts Verizon's network engineers have achieved by working with our technology partners:
Despite all those industry acronyms, the end goal of each of these efforts is simple: to make our 4G LTE network even faster and more reliable for our customers, even as more and more devices come online.
Verizon continues to innovate with 4G LTE while leading the industry in the development of 5G.
What does 5G mean for 4G LTE?
While Verizon continues to make improvements to its 4G LTE network, we're busy leading the industry in the development of 5G.
If 4G was a game changer for the way we use wireless, 5G will be downright revolutionary. The low latency and massive bandwidth of 5G will allow for autonomous cars, smart communities, immersive experiences in augmented reality (AR) and the explosion of the Internet of Things (IoT) – all things that just weren't possible before, even with the fantastic speed of 4G LTE.
But that doesn't mean that 4G is going away. In fact, Verizon expects its 4G LTE network to be its mainstay for some time to come. 5G will be rolled out incrementally, city by city, and live alongside 4G LTE for the foreseeable future.
Learn more about Verizon's wireless network