Full Transparency
Our editorial transparency tool uses blockchain technology to permanently log all changes made to official releases after publication. However, this post is not an official release and therefore not tracked. Visit our learn more for more information.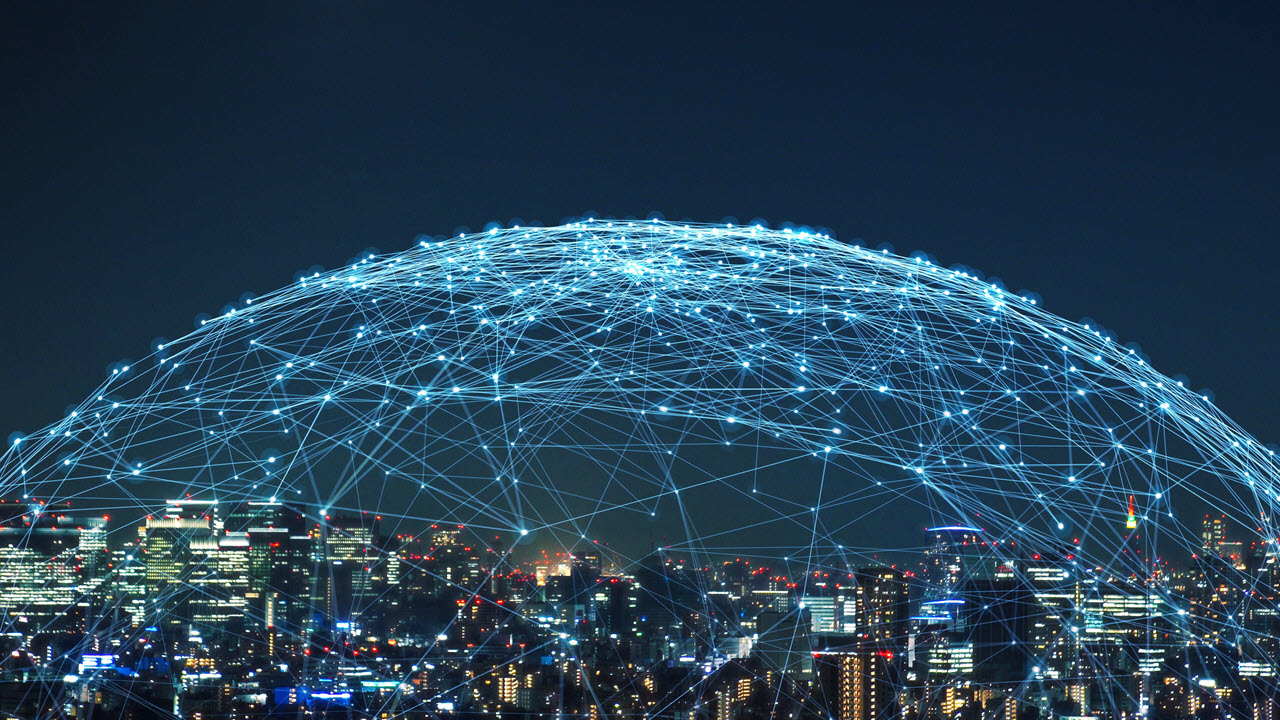 If you have heard about 5G, you may have heard the term 5G NR, or 5G new radio. But what is 5G NR, and what does it have to do with 5G cellular networks?
What is 5G New Radio?
5G is the fifth generation of wireless technology and NR stands for a new radio interface and radio access technology for cellular networks—a physical connection method for radio based communication. Other kinds of radio access technologies include Bluetooth, Wi-Fi and 4G LTE.
All cell phones use radio waves to facilitate communication as they convert your voice into digital signals. Internet data is sent and received via these radio waves, too.
5G NR uses two frequency ranges: frequency range 1 (FR1) includes 6 Ghz frequency bands and below. Frequency band 2 (FR2) includes bands in the millimeter wavelength (or mmWave) range, which includes 20-60 Ghz. That mmWave range is particularly helpful to enable 5G Ultra Wideband (UWB).
History of 5G NR
Verizon led the way in developing and deploying 5G and accelerating 5G innovation. In 2015, we created the 5G Technology Forum (5GTF)—bringing together key partners like Ericsson, Qualcomm, Intel and Samsung—to move the entire 5G ecosystem forward. The 5G Tech Forum's technical work helped accelerate the release of the 3GPP 5G New Radio (NR) standard in December of 2017. We used this 5G TF standard to launch our 5G Home broadband internet service in the US in LA, Sacramento, Houston and Indianapolis last year. This standard set the foundation for the global standard. 
What's the difference between NR and TF?
TF was the early standard developed by Verizon and a number of global partners. It was the first standard that drove the industry forward and led to the eventual NR standard. There was debate early on that TF would be the global standard. That didn't happen, but it was the standard early on.
The 3GPP 5G New Radio (NR) standard was released in December of 2017. Our mobility markets are based on the NR standard and Verizon 5G Home will continue to expand in more markets in the second half of 2019 as NR hardware becomes available from manufacturers.
Benefits of 5G NR
5G NR will enable the network to support adaptive bandwidth. Key benefits of 5G NR will include more capacity for wireless users, improved links among users (so less lag time and network loss), and enhanced speed of data rates. Because of these end-user/consumer benefits, 5G NR is destined to benefit our day-to-day life. For example, 5G could benefit municipal transportation through superfast machine learning to help detect and classify the movement of buses, bikes and pedestrians.
Verizon's 5G Ultra Wideband network uses 5G NR technology. Explore why Verizon's 5G network is truly built for innovation as well as the 5G phones available from Verizon.
Related Articles