Is AI the next rockstar of music?
Intelligent machines are now writing tunes
Full Transparency
Our editorial transparency tool uses blockchain technology to permanently log all changes made to official releases after publication. However, this post is not an official release and therefore not tracked. Visit our learn more for more information.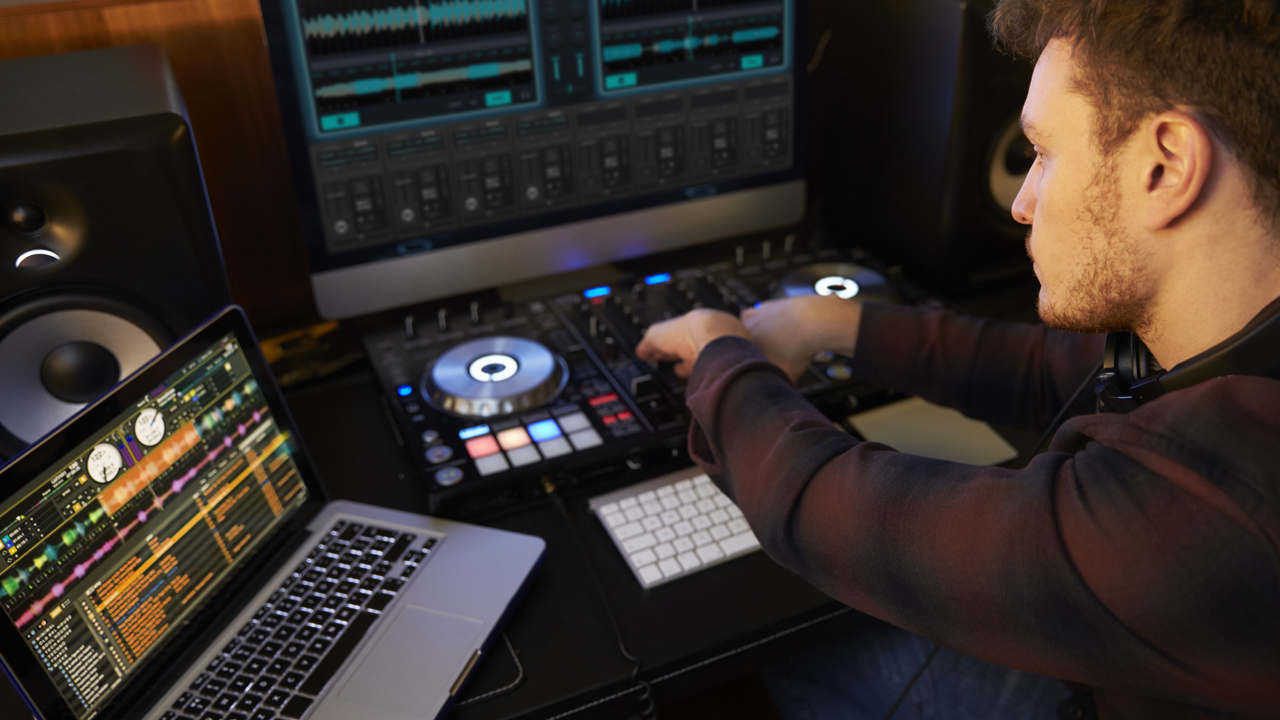 When former "American Idol" contestant Taryn Southern started writing songs for her debut album "I Am AI," she didn't reach for a guitar or sit down at the piano. She collaborated with robots. The pop singer inputted her melodies into Amper Music and other similar platforms that use variables like tempo, style and instrumentation to develop new songs.
Several new companies, including Jukedeck and Hexachords, have built intelligent platforms using big data and algorithms to create music, that form of expression Henry Wadsworth Longfellow once described as "the universal language of mankind." So what does that language sound like when created by crunched numbers rather than a human strumming? The output varies quite a bit, from awkward to strikingly creative.
"Break Free," Southern's single from "I Am AI," has subwoofer-rattling drums and lithe vocals polished with a metallic gloss. The arrangement is impressively professional but also tough to distinguish from a lot of other pop dance tracks. That said, "Break Free" has been streamed 1.8 million times on YouTube, so many people are listening to the music for more than just the novelty of being composed with AI. What makes the song most "human" may be Southern's lyrics, which cheekily refer to machine intelligence with lines like "I wish I could feel / Beyond what isn't real."
"Break Free," Taryn Southern's single composed with the help of AI, has been streamed 1.8 million times on YouTube.
"There are a lot of misconceptions that AI is going to replace composers, or it's going to replace musicians," says Sam Estes, co-founder of Amper Music. "I don't think that's going to be possible. The human expression of creative art is just that, a human expression." Estes, who was part of the sound design team for "The Dark Knight Rises" and "Inception," views the Amper Music platform as a tool for musicians to realize their ideas faster.
Many of these platforms have huge capabilities but also require a strong understanding of music to properly utilize. Hexachord's AI-infused program Orb Composer employs deep learning neural networks and rule-based algorithms to create scores based on the user's suggestions, such as style, mood, chords, and key.
Jean Michel Langé, one half of the team behind Orb Composer, says that a customer recently came to the company needing music that sounded similar to Luis Fonsi's humongous international hit "Despacito," but different. Since licensing famous songs can be extremely expensive, production companies regularly hire composers and musicians to write sound-a-like tracks. Using a combination of high-level programming choices — in addition to instrumentation, style and tempo — the Orb Composer programmers were able to create a new song more cost effectively than a team of studio musicians.
Composers are able to input a section of music into the program and come away with arrangement ideas that they might not have envisioned. 
However, most users have a tough time accessing all of Orb Composer's capabilities, notes Langé. Since the program launched in spring of 2018, two of the biggest lessons have been the need to offer users more control and make the interface simpler. The typical bedroom beat maker or guitar player isn't a phenomenal music theorist or programmer. If you think you'll be able to pound a few chords or play an interesting beat into an AI music maker and tell it to write you a hit, you're going to be disappointed. Like Estes, Langé says users should view these programs as tools rather than robotic artists.
Trained, professional composers — about five percent of Orb Composer's customer base — are some of the program's most successful users. These creators are able to input a section of music into the program and come away with arrangement ideas that they might not have envisioned. Changing an orchestral instrumentation can be as easy as point and click. Among the program's more notable fans is famed French electronic composer Jean-Michel Jarre.
Robert Portelli, CEO of Hexachords, likens music-making machines to chess-playing computers. Machine brains may now be better at playing chess than human ones, but no human wants to watch two computers play chess. "Music and art in general are related to artists, to their lives, their feeling, their experience, their journey," he explains. Human imperfections make music memorable, he adds, offering the example of Chet Baker performing at a concert in 1987, not long before his death. "A voice so fragile, and so heartwrenching."
Left to right: Hexachords' Jonathan Mas (Lead Programmer), Richard Portelli (CEO) and Jean-Michel Langé (Sales)
Not long ago, music producers viewed pitch correcting vocal programs as questionable cheats. Now they're not only ubiquitous, pitch correction programs now help shape the music of many artists. Artificial Intelligence music composition is growing out of its infancy. 
Amper Music and Hexachords are both at inflection points. After two years of offering a public-facing music platform, Amper has decided to shift away from the mass market and focus on enterprise customers; in particular, content companies that regularly produce large quantities of short-form video and need lots of original soundtracks written fast. Estes estimates the new platform, "Score," will launch in early 2019.
Hexachords wants to broaden its potential customer base by adding templates that make it easier for artists interested in creating various kinds of music — house, rap, rock, symphonic. The new version of the program is launching later in 2018 and will make it easier for musicians to create sounds inside the platform rather than needing to connect with recording programs such as Pro Tools or Logic.
Will a musician make a hit someday with the help of AI? Probably, but chances are that a program or robot won't do it alone. As Langé says: "Artificial intelligence isn't human creativity. It's creative, but the human touch is much more important."
For additional resources, please visit the following:
For related media inquiries, please contact story.inquiry@one.verizon.com
For more on the Fourth Industrial Revolution, please visit this page.