How today's kids disrupt tomorrow's world
These organizations are helping today's youth find a bigger worldview.
Full Transparency
Our editorial transparency tool uses blockchain technology to permanently log all changes made to official releases after publication. However, this post is not an official release and therefore not tracked. Visit our learn more for more information.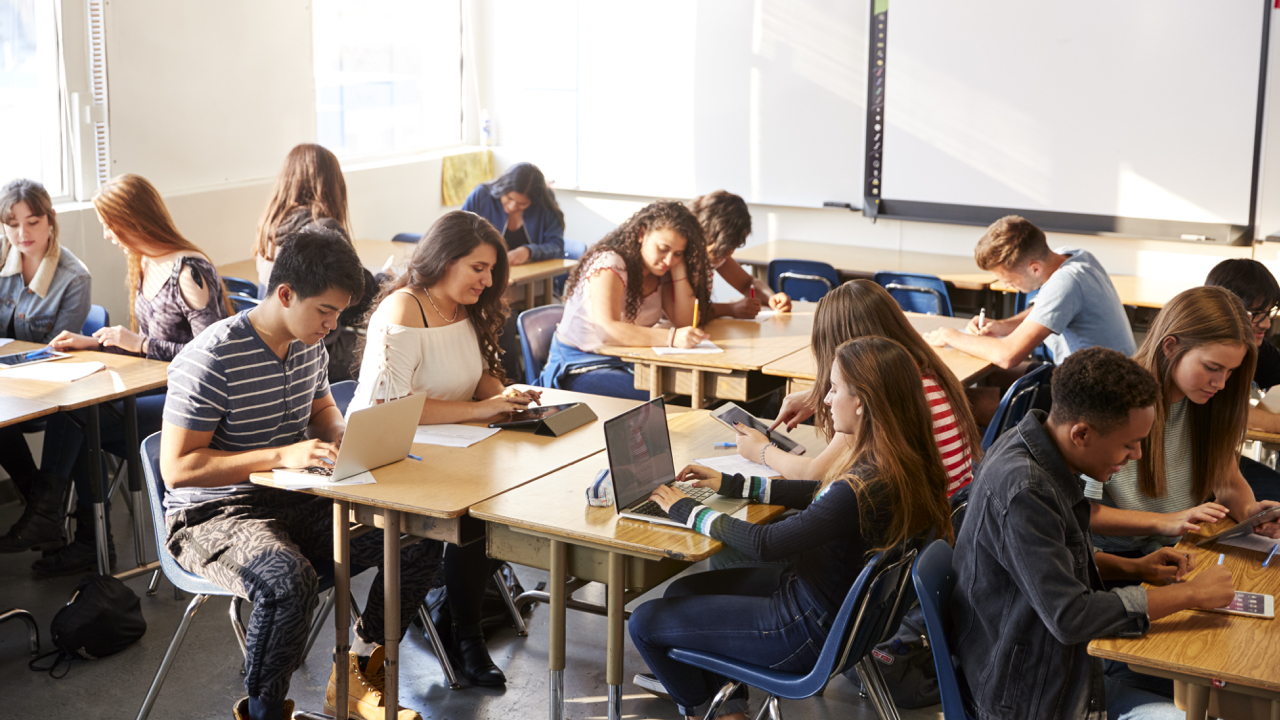 When Kashema Harvey attended high school in Crown Heights, Brooklyn, classmates regularly showed up at school with guns and knives. Coming from a family of West Indian heritage, she was often bullied for being different and the threat of violence didn't help. Concentrating on schoolwork was hard. "I was lost," recalls Harvey, who's now 25.
During that time, she started participating in Global Kids, a non-profit that runs programs for high school students to help them become leaders and activists, learning how to build a sustainable and just world with a global perspective.
One of Global Kids' mentors noticed that Harvey, who had an interest in African studies and international affairs, was a natural communicator. The mentor encouraged the high school junior to follow her passions: activism, politics, and writing. The student soon saw her possibilities expanding.
At Global Kids, Harvey found a diverse group of students and a safe space where cultural difference is an asset.
Global Kids is one of several organizations that helps today's youth find a bigger worldview, which winds up influencing both their personal trajectory and community impact.
At a time when automation is replacing many low-skilled jobs, the need for human knowhow and understanding is still necessary, particularly when doing business internationally.
"Today, the need for global perspectives remains the same as it was 30 years ago—the world is changing, the job market is changing, and global education teaches the skills that help students adapt," says Global Kids' executive director Evie Hantzopoulos.
Critical thinking is more valuable than ever
The 2018 Future of Jobs Report by the World Economic Forum outlined many of the coming disruptions across the employment market. The report surveyed a diverse set of CEOs across industries and revealed something surprising: the rise of technology has made skills like innovation and creativity highly sought after, with critical thinking and collaborative abilities more valuable than ever.
David Young, CEO of Participate Learning, echoes the critical need for tomorrow's leaders to possess qualities a machine doesn't have: "For a global job market, students must learn to understand how to get along with peers—communicating across cultures and sharing ideas, showing empathy and emotional intelligence."
Connecting technology and social change
The annual One Young World (OYW) conference, which was held in London in October this year, convenes young leaders from across the globe to exchange ideas and problem-solve around important social issues.
The event brings together people age 18 to 30 from 190 nations to debate and discuss world trends and challenges. Young leaders with a passion for world issues and a track record of community impact apply to be delegates.
Ronan Dunne, executive vice president of Verizon Wireless, regularly attends and speaks at the conference as a Counsellor. "When I think of One Young World, I don't think of it as an organization, but as a movement," says Dunne, who considers the summit the most important week of his year.
Technology leaders take long bets, sometimes 10 or 20-year bets, he explains, and not all of those bets are guaranteed to pay off. By attending One Young World he can be assured that he's meeting the people who will be shaping tomorrow's technological world.
Dunne sees a direct connection between tech advances like 5G and societal change around the world. "Past turning points in our social, economic, and cultural history have often coincided with the arrival of a new general purpose technology," explained Dunne in his 2018 address to OYW.
He noted how the arrival of "GPTs" like the steam engine, electricity, and the personal computer have led to massive innovation across several verticals, upending the world along the way. Wrestling with these big picture issues is all part of the daily discussion at One Young World.
Becoming a global citizen
As a part of Global Kids, Harvey participated in a forum at the United Nations. There, Susan Rice, then the U.S. Ambassador to the U.N., led a small forum on foreign policy, public service, and the importance of education across the globe. "It was pretty amazing," says Harvey. "I still cherish that experience."
Harvey exemplifies a globally minded professional who's able to thrive in today's ever-changing workplace: someone who has the confidence and skills to collaborate with people from all over the world.
"Back then, we were dealing with a lot, so to have exposure to global perspectives and people who looked like us in leadership positions was extremely motivating," she reflects.
For David Young, the influence of global education resonates far beyond employment prospects and other economic opportunities. "Global education is another way of saying 'citizenship education,' and now more than ever, it's critical to educate tomorrow's leaders on how to act in ways that support a global community," he says. "This is what we need our students to embrace, given the challenges we face as a human race."
For more information, see:
Ronan Dunne discusses business as a force for good
For related media inquiries, please contact story.inquiry@one.verizon.com